Boy, are we glad we used an accountant to prepare our taxes this year! You remember the whole saga about whether we should hire a pro or do our own self-employment income taxes, and thanks to you all, I was convinced that getting help was going to be well worth our hard-earned clams.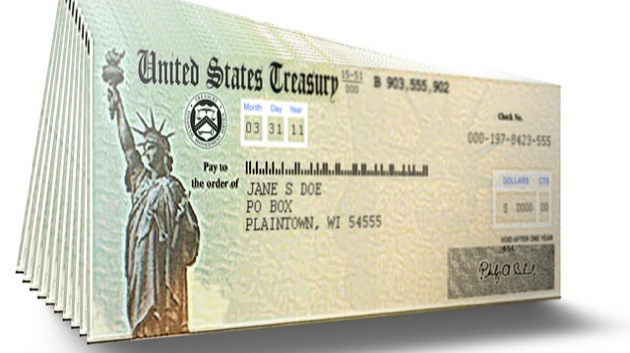 After getting everything organized with a CPA, we were surprised to find that instead of owing the government money, Uncle Sam owed us money, and not a small amount. You were right: paying an accountant a couple hundred dollars ended up saving us time, worry, and even money.
Although not everyone thinks a fat refund check is smart economics (it's like an interest-free loan to the government), I think withholding to get a refund is a great way to outsmart yourself. If you know you would somehow manage to spend that money on the day-to-day, then the forced savings is worth it. If you spend the money on something meaningful to you.
At Parentables today, I came up with a list of ways to spend a small windfall that would make a difference in one's life:
18 Smart Things to Do with Your Tax Refund
I hope you'll check it out — and add a few to the list!
The Final Twist in How I Found an Accountant
I also wanted to share with you that my search for an accountant had a surprise ending. As you know, one of my advertisers offered her husband's CPA services in exchange for ad space on my site. It was a very welcome gift, but although it solved the financial question, it still left me feeling insecure. Free was great, but being a newbie at starting a business, I really needed to sit across the table from someone. Just as I wouldn't sign up with a lawyer over the phone, I needed a face-to-face in order to feel like I was doing everything right.
And here's the twist: I found my CPA with a map. If you know me, you'll know that I love walking, I love community, and I love to stay close to home. So I looked in our elementary school flyers for local accountants that might be advertising, I searched the neighborhood listservs, and I asked a few small business owners who live here. When I was still coming up empty-handed, I finally typed my address into Google Maps and clicked "Search Nearby."
And bingo. I found a reasonable and very capable CPA , whose office I pass by every day on the way to pick up my children from school. You can read more about how and why I've used this method to find professionals in this short post I wrote at Parentables:
How to Simplify Life When Picking a Doctor (or Accountant, or Dentist, or Mechanic…)
So, back to refunds. Are you getting one? If so, what are you doing with it? Tell me in the comments!