I got a huge present for my birthday last week: a history of our house.  Back in April, when we were in the thick of restoring our old parlor, I became obsessed with the house's story.  I wondered who built it, how I could renovate in keeping with its past, and how its quirks — like the hexagon-shaped living room — came about.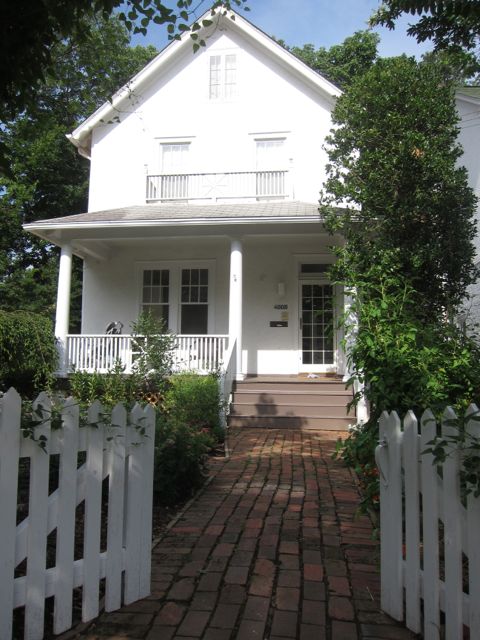 The history told us that the house was not built in 1910 as the deed says, but 1916, that the original roof was made of tin, and that the first and second owners also had four children. It was humbling to imagine boisterous families like ours making do in a house that, at the time, was two-thirds of its current size and had only one bathroom.
Because I love this house as if it were inside me, instead of the other way around, I will cherish this history.  And in honor of stories, hobbies, and houses, I asked reader Lara Solonickne, whose passion I admired, to write a guest post on a special kind of historic house in America that you may not have heard of: Sears kit houses.
Thank you Lara for writing this guest post:
Last year my third-grader had to create an exhibit for the Chicago Metro History Fair. We decided to cover the topic of Sears homes — the ready-to-build kit houses that Sears, Roebuck and Co. sold through mail order.  I had read articles about Sears homes in our local newspaper, and I thought it was a good topic for young kids.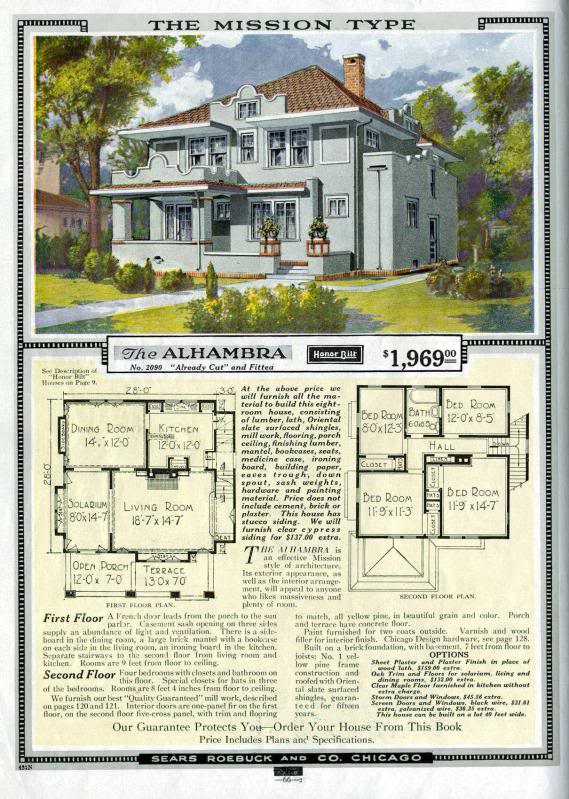 All kids understand the idea of buying things from catalogs, but the idea of buying a house through a catalog and building it really blew their minds!  And Sears homes are hidden treasures that kids can discover in their own neighborhoods.
My daughter wanted to include photos from actual Sears houses in our area.  I inquired at the local libraries and historical societies. They gave me a few leads, but no one had ever done an architectural survey to identify where the catalog homes were.
I Stumbled Upon an Unfilled Need and Became Inspired
I realized that if I did not start identifying these historic homes and making the list publicly available, no one else would.  We live in a land of teardowns, and it's important to know a house's history before hitting it with a wrecking ball.
I love old houses of the 1920s and 1930s, and Sears homes are true reflection of the practical, do-it-yourself American spirit. Young families of that era sacrificed to achieve the American dream of owning a house, and someone (me!) needs to recognize them.
I started a simple blog and initially posted the house photos that my daughter used in her history fair exhibit.  Then I started the detective work and began scouring the neighborhoods by the train stations in search of more Sears houses.
This is not as easy as it sounds. Sears houses embody the popular architecture of the era — they wanted to sell tried-and-tested styles.  I soon learned that there were other companies selling similar homes through catalogs, including Montgomery Ward, Aladdin, Gordon-Van Tine, and more.  This further complicates the identification process.  And, over the decades, homeowners have often done extensive remodeling to the exteriors that conceals the original design.
Catalog Houses:  Surprisingly High Quality at an Amazingly Low Cost
From 1915 to 1941, Sears, Roebuck and Co. sold about 70,000 ready-to-build kit homes through mail order.  Over the years, there were 370 different house designs to choose from in their Modern Homes catalogs — some houses could be purchased for as low as $20 per month over 15 years.  This price included the plans and most materials, including the pre-cut wood, paint, shingles, and nails.
Sears sent all the components to the customer by train in two boxcars, which is why Sears homes were usually built near railroad tracks.  Buyers would unload the materials and transport them to the home site.  Some buyers built the homes by themselves, and others paid contractors to do it.
Sears kit homes can be found all over the United States.  There are large groups of Sears homes in Illinois, Ohio, and New York. No one knows exactly where all the 70,000 Sears homes are located since Sears, Roebuck and Co. destroyed their sales records. Only about 12,000 homes have been identified, and most are still undiscovered.
Even today, the charming Sears models are very popular with homebuyers. The homes were built with top quality components —many featured cypress wood siding, cedar shingles, and oak and maple floors.  Often they were built with extra care because the people constructing the houses were building it for their own families.
Are You Ready to Start Looking for Catalog Homes in Your Neighborhood? Here's How!
1.  Check guide books and catalog reprints for pictures.
You can get usually get these reference books from your local library:
2.  Determine when the house was built.
The year the house was built is important because you can see if the model you were considering was even available then.  Sears, Roebuck sold their first home in 1909 and stopped selling homes around 1941.  If the home was not built during those years, it's not a Sears "Honor Bilt" house.  And it's unusual to find a Sears house built before 1920.
The county records in my area are notoriously incorrect, and often the date of construction they report can be a decade off.  I check old municipal directories and phone books for the first listing of the address.  I consult historic plats of surveys at the historical societies to narrow down when a house was built.  I search old newspaper articles online to obtain owner names and see whether there was an announcement about the family moving into their new home.
3. Find images of the original structure, before alterations.
I check historic photos if I can get them from the historical society.  If you can see what the home looked like before renovations this can be a big help in the identification process.
4.  Check real estate listings.
I look at online real estate websites to see if there are interior photos and measurements available for a house.  That way I can compare them to the original floor plan in the catalog.
5.  Authenticate the house if you can.
Now, even armed with all this information, I do not have enough to authenticate a house as from Sears or another manufacturer.  All I can provide is an educated guess that a house is from a catalog.
The best way to authenticate a house is to check the framing in the basement or attic for stamped lumber.  The catalog home manufacturers often put part numbers on the framing boards so the builders could determine what part went where.  Depending on the manufacturer, these part numbers could be stamped in ink or handwritten in grease pencil.  (Before 1920 Sears did not mark the lumber.)
You can also authenticate a house from mortgage records (for instance if Sears, Roebuck held the original mortgage) or from original building permits (for instance if Sears, Roebuck was listed as the architect).
I'm not an architectural historian and am not being paid, so the authentication process is too time-consuming for me.  I just post any information I find about a certain house on my blog (sometimes
too much information
) and hope that in the future a current homeowner will do the authentication work. I have gotten a very poor response rate when I have attempted to contact homeowners directly so I've given up on that.
Finding Sears Homes — An Inexpensive Hobby for the Whole Family
Locating Sears homes is a fun pastime for the family, and you can learn a lot about local history in the process.  You'll never look at houses the same way again, and you'll become very cognizant of architectural details.
Today we were cutting through a neighborhood on the way to school, and my daughter shouted out, "Mommy! Sears house!" I really need to get back there with my camera…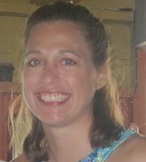 Lara Solonickne is a busy mom from the Chicago suburbs. In her free time, Lara is on the tennis court or blogging about house histories at Sears Homes of Arlington Heights and Mount Prospect.