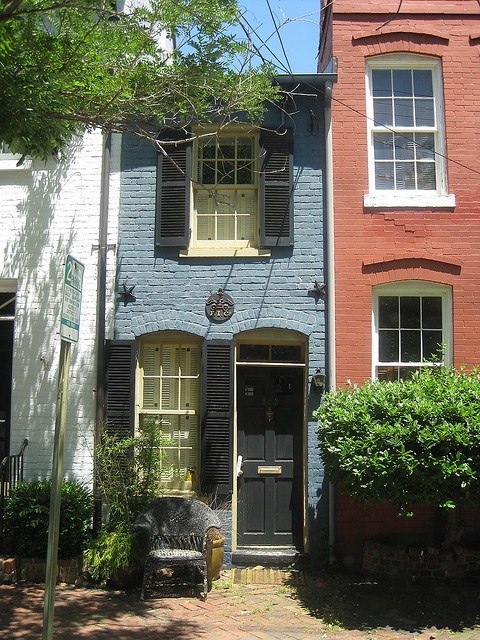 I am excited to share with you this story from my friend, Ghi, who I met in Arlington when we formed an Italian playgroup (she is also married to an Italian).
Ghi moved to California the same summer we moved to Manhattan. Even though we both went through major downsizing experiences, Ghi's experience was so powerful it changed the course of her life. Thank you, Ghi, for sharing your story:
When we started planning for a second child, my husband and I decided we needed to find a bigger house. At the time we lived in a picturesque lakeside community in Northern Virginia where we had a 1,300 square foot townhouse on the water. After a year of searching in the frenzied housing market, we found something much larger –- a 3,500 square foot house on a half acre of land. Built in 1949, the house needed lots of work, including refurbishing a pool in the back yard that hadn't been used in ten years.
So began an unexpected dark period of our lives. Not every moment of our time in that house was miserable; we certainly enjoyed the yard and the pool when the mosquitoes weren't swarming, we had lovely neighbors, and the space allowed us to have large parties and family gatherings.
A surprise event breaks our traditional path
But it felt like every spare minute of our free time was taken up by taking care of the house — cleaning, mowing, painting, renovating, maintaining the pool. While some people enjoy this kind of lifestyle, we did not. It wasn't until my husband received an unexpected job offer in California did we realize we could live differently. We packed up the house, rented it out to another family, and moved across the country into a 1,100 square-foot two-bedroom garden apartment.
Just before the move, I ended up either giving away or selling a lot of our furniture that I had only bought to fill in the empty rooms of our big old house. I wasn't attached to any of it and most of it was inexpensive.
Even so, when we arrived at our California apartment, we realized quickly we would need to streamline even more. Even though some furniture we loved ended up in storage because we just didn't have room, paring down meant we were surrounded by our favorite and most treasured things.
How a new start became a precious gift
This single (and initially quite scary) event — starting over in a new place — was the best thing to happen to us since having kids. Though we moved across the country and away from all the family support we had in our hometown, we were incredibly happy.
The first thing we noticed about our new lifestyle was the amount of time we were not taking care of our home. We didn't have a private yard, but the kids were free to play outside in the courtyard, and there were paths and sidewalks for them to ride their scooters on. There was also a community pool, but there was no grass to mow, no beds to mulch, no pool to maintain.
Less time driving, more time being together
More family time was probably our most favorite outcome of downsizing. As a result of not renting something bigger, we could afford live much closer to where my husband worked. Since neither of us had ties to the area, it seemed to make sense to live near the thing that took us there.
My husband spent just five minutes commuting, which meant he would oftentimes delight the kids by coming home for lunch. He was also home by 5:30 most nights. Less time commuting to a big house meant more time for us to stroll down to the beach park, or take a walk through the neighborhood with the kids. Some days I never used the car, as we lived within walking distance to the school and a shopping center.
Family experiences replace taking care of Stuff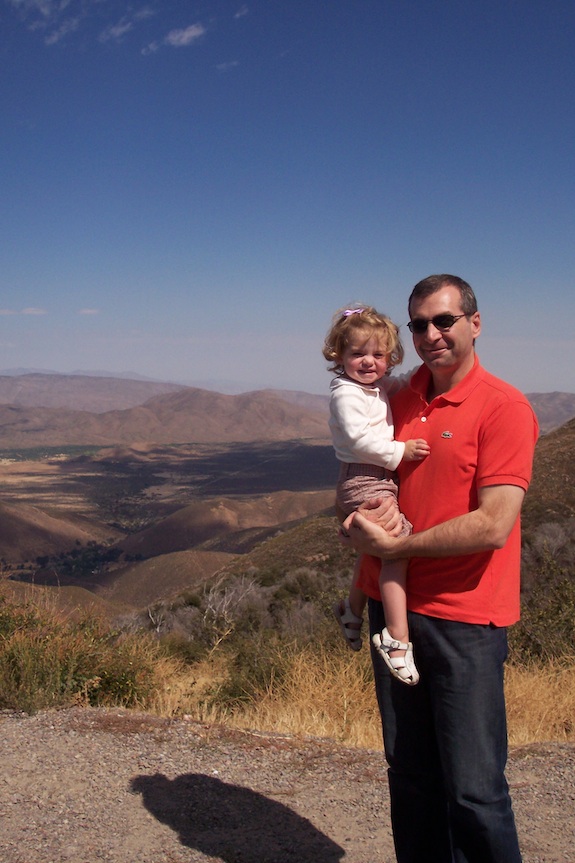 Having a smaller place also allowed us to have great family adventures on the weekends. I will selfishly admit that it was wonderful, for a bit of time, not having to feel obligated to go to all of the family and friend events that seemed to happen every weekend in our hometown.
Instead of spending all weekend working on the house and yard, we would pick a place on the map and take off. Sometimes our adventures would be just day trips, other times we'd spend the weekend, but we would go exploring –- just the four of us –- and this time spent together was incredibly special.
Less time cleaning and organizing
In our new smaller space we were also spending much less time cleaning. In the larger house we would pay someone to help us keep it clean twice a month, but that still left us (I should say 'left me') cleaning the house the odd weeks, which took a full exhausting day.
The more space we have, the more stuff we have to keep organized, and the more surfaces there are to clean. In our two-bedroom apartment, we kept our personal possessions to a minimum, and I could knock it out in two hours.
And we were saving money by not having to pay someone to clean. I even started having our five-year-old help us out with some of the chores – simple things like taking out the trash or starting a load of laundry. He enjoyed the responsibility and it meant more time at the beach or park if he helped out.
In our big old house we had a lot of extra stuff. Stuff we kept because we had the space to keep it — including a third car. Needless to say we had to spend money to obtain and maintain that stuff. We didn't necessarily have any kind of attachment to the extra furniture and toys. It was just taking up space, and in my mind now, creating more work for us.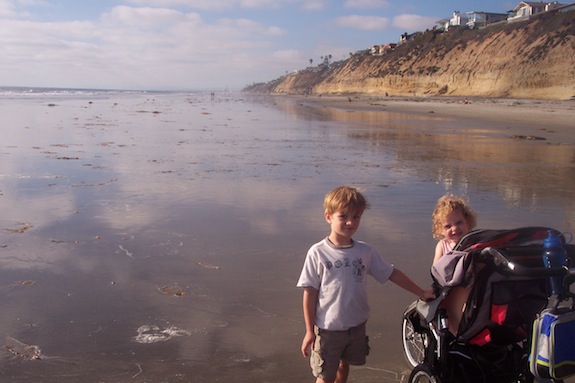 A temporary experience becomes a long-term lifestyle
California was short-lived. After a year, the funding for the government project my husband was working on was cut off. We decided to head back home, but not without our new-found lifestyle.
We temporarily moved into a similar space – a two-bedroom apartment close to the city in a great school district, with a ten-minute commute for my husband. A year later and after selling our large home we had rented out, we had funds to buy a more permanent place in the same neighborhood.
We traded the 3,500 square foot suburban house on a large lot for a 2,000 square foot urban townhouse-condo across the street from a lovely park. Granted we did double the size of our California apartment, but other than cleaning time, we've been able to keep making significant deposits to our time-savings account.
A smaller place means bigger money
Having a smaller lower-maintenance home has also allowed me to return to work. Taking care of the large old house felt like a full-time job between the maintenance and managing renovations.
Living in a newer townhouse-condo, I had much more free time. So when my daughter started full-day kindergarten, I found myself a part-time job that would allow me to be home when my kids are home.
These earnings are going to our kids' college accounts, paying our mortgage down faster, and taking longer and more adventurous vacations. (OK, so I've been having a little more fun shopping for work clothes too, but what do you expect after nine years of wearing only what I could find at budget stores?)
What we miss about a bigger home
All in all, we love our new lifestyle. Yes, I have an itch for gardening, but I've been able to satisfy that love by heading up our community's landscaping committee and learning to container-garden on our patio.
Family will still come to visit us despite our smaller space, and they usually enjoy our urban lifestyle. We walk up the street to grab a bite to eat, shop, hit the farmers market, or cross street to the large park to watch the kids play outside.
Some family members still are not 100 percent convinced we shouldn't be in that big house in the suburbs, but my husband and I usually aren't the types to let opinions like that bother us. We just try to communicate to them all the positive things that have come out of downsizing and living closer to the city.
More time and money for what matters
We remember being so happy in that first little townhouse on the lake. My then-young son and I had lot of time for playdates, library visits, outdoor time, and mommy-coffees because it was small and easy to maintain. We now feel a bit foolish to have allowed ourselves to think that we needed something bigger, and how we could have paid the mortgage off by now! But we are thankful that life's journey has brought us back to a good place, and we are enjoying the upswing in time and lifestyle that downsizing has afforded us.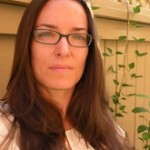 Ghi Crisafulli was born in Washington, D.C. and has lived in the area most of her life. In her free time she enjoys gardening, listening to music, and hanging out with her family.
Lead photo: Susan Simon. All others by Ghi Crisafulli.