By contributing writer Susan Sachs Lipman.  Suz is the author of Fed Up with Frenzy: Slow Parenting in a Fast-Moving World, a new book that contains this and other fun family activities.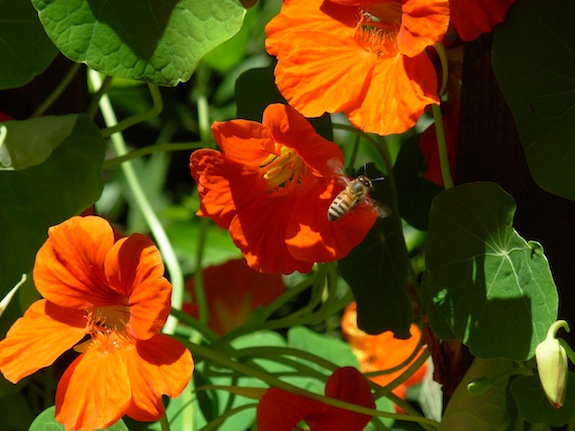 I had been corresponding with Amy from Frugal Mama for some time before she and I finally met this summer. As we had from the start, we completely bonded over a whole host of things. We sat on a park bench near her house and chatted about children, school, neighborhoods, writing, hobbies, and time. We came to a definite understanding that Frugal (her topic) and Slow (mine) are sisters.
Many people choose to be frugal in order to slow the pace of their lives.  Living with less and scheduling less, by necessity or by design, tends to free us to be more conscious of and intentional with the time and things we do have.
Looking through the lens of frugality encourages us to take stock, explore what's truly important, and use resources consciously.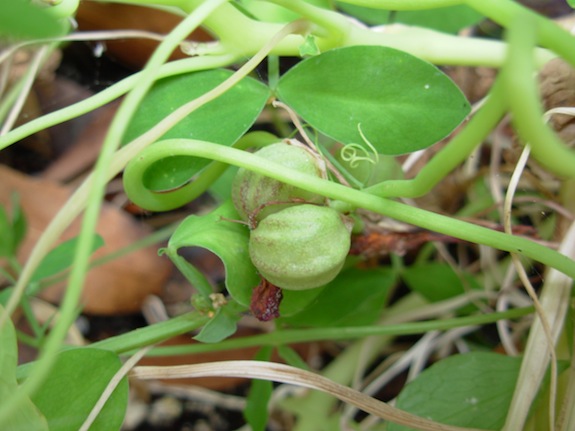 Although my family entered the increasingly popular hobby of seed-saving by accident, the practice goes back as far as plants themselves. Seeds have been saved, swapped, and transported over the years by growers who treasured certain vegetable and flower varieties enough to want to keep them from going extinct. Many of today's heirloom plants exist due to seed saving.
The summer before last we had a tremendous cascade of nasturtiums tumbling over our deck boxes, in their bright colors and peppery scents. We went to weed them and found that many had dropped their seeds on the deck. We gathered the seeds excitedly, figuring that since they were intact and recognizable as the nasturtium seeds we'd planted before, we should be able to save them for planting in the future.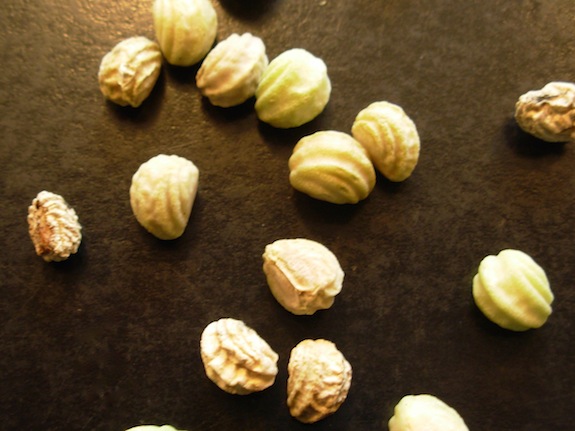 Happily, we were right. We dried, stored, and planted the seeds according to directions we had read, and cheery nasturtiums came up the following year. In addition to lovely flowers, we gained a satisfying experience, a garden skill, and some knowledge about plant life cycles.
Because we had managed to save more seeds than could be planted in our small garden, we also packaged some in small brown paper envelopes, which we labeled and decorated with drawings of flowers. We gave those as holiday gifts and exchanged them with neighbors for other plants and seeds.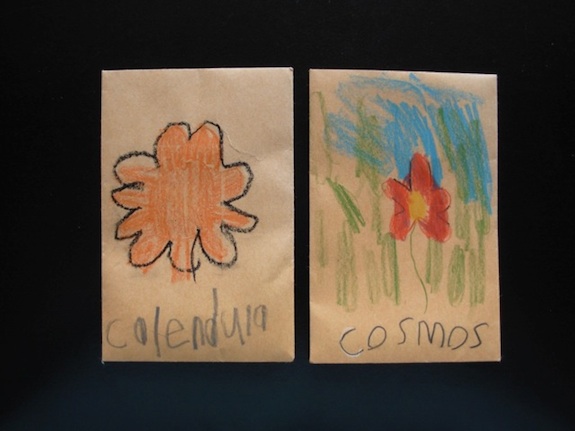 Seed packets are also great for school fundraisers, as the product is natural and useful.  My daughter's school garden harvested seeds and sold them at an event (pictured above).
Tips for saving seeds
Choose high-quality plants, flowers, fruits, and vegetables from which to save seeds. They should be in good health and free of disease.
Try to harvest seeds when the seed pods have dried on the plant. Place a paper bag over the seed heads to catch seeds, or gently shake them from the plant.
Make sure the seeds are completely dry. You may want to dry them on a piece of chicken wire nailed to a wooden frame, or a window screen. (We use a recycled tulip crate.)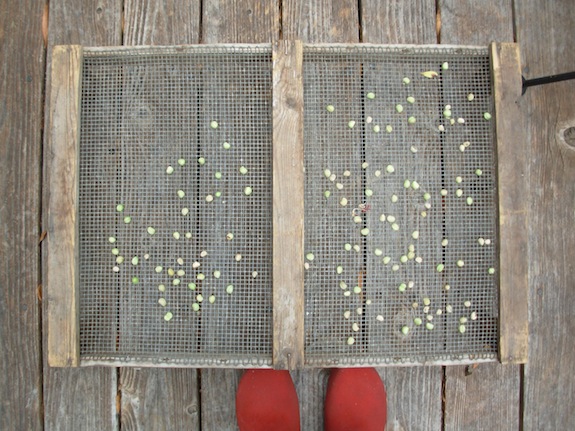 Remove any chaff from the seeds and store in a paper envelope, marked with the type of seed and the date it was saved. Seeds are best used within a year of saving. Place the envelope in an airtight container and store in a cool, dry place.
What kinds of seeds can be saved?
Open pollinated or heirloom, self-pollinated plants are the only varieties that will grow true from seed, meaning the seedlings will be exactly like the parents. These are the seeds worth saving.
Looking for seeds to save?  Self-pollinated plants are the easiest to conserve.  Try bean, chicory, endive, hollyhock, lettuce, nasturtium, pea, sweet pea, or zinnia.
For more resources, check out the Seed Savers Exchange, a non-profit organization dedicated to saving and sharing heirloom seeds since 1975.
Enjoy a fun hobby that makes ecological and economical sense!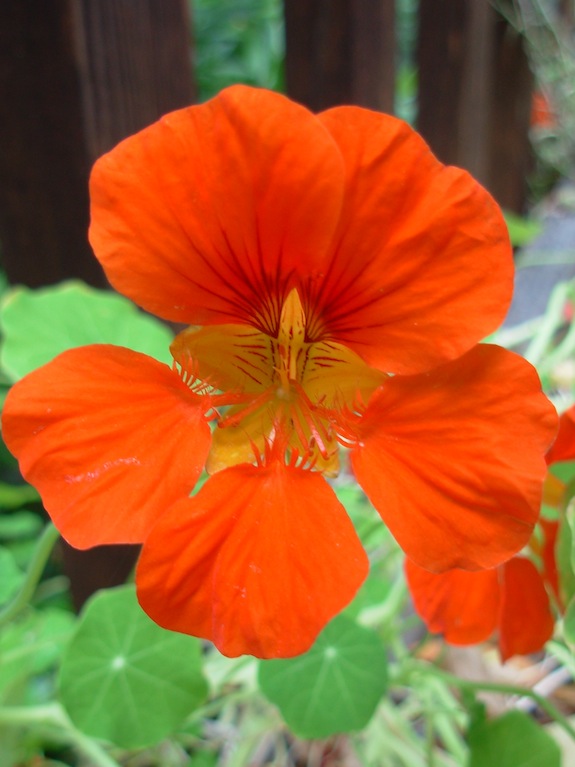 Photos by Susan Sachs Lipman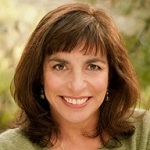 Susan Sachs Lipman (Suz) is the author of Fed Up with Frenzy: Slow Parenting in a Fast-Moving World, which grew out of her award-winning blog, Slow Family Online. She writes for the Christian Science Monitor's Modern Parenthood blog and is the Social Media Director for the international Children & Nature Network. A longtime Girl Scout leader, Suz enjoys gardening, hiking, soap crafting and food canning. She lives with her husband and daughter in Mill Valley, California.