This post is written by contributing writer Samantha Sand. Samantha and her husband Richard, two IT consultants and parents, write about technology and making digital life easier at Digital Zen.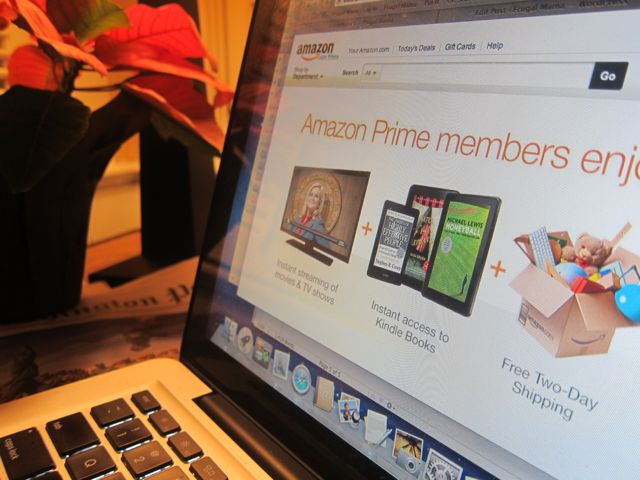 As much as I love to support local business, life with young children means convenience trumps just about everything, at least for now. And when I can combine ease with saving money, I feel like I've hit on a winning equation.
This is how a paid subscription to Amazon Prime quickly became one of life's necessary luxuries. Annual membership costs $79 and offers free two-day shipping on an ever-growing selection of products, as well as free streaming of many movies and TV shows.
In addition to Prime membership, the company also offers a discount program for baby supplies (Amazon Mom), and automated deliveries (Amazon Subscribe & Save). Here's how I navigate these three programs and maximize my membership benefits.
Ship It To Me
These days I buy everything except haircuts on Amazon. The prices beat or compete with any store I can drive to, and just provisioning a home all year long pays for the membership fee before the first robin red breast shows up in my front yard.
Detergents, toothpaste, soap, tissues, toilet paper, cat food… shipped right to my door. I practically skip past the household aisles at the grocery store. Nothing I need there!
If your kids are on the birthday party circuit like mine, that two-day shipping can be a real lifesaver too. Happily, the Stomp Rockets that Amy recommended in "The Best $10 Birthday Present You'll Ever Need" are Amazon Prime eligible — and a big hit with our kids and their friends.
1-Click Efficiency
Now, am I the only one who does this? In the past, I'd agonize over my online shopping carts: Do I have enough here to justify the shipping? What else do I need? (Spend time looking around house.) Oh wait — am I putting unnecessary things in the cart to compensate? (More second-guessing and editing.)
When you don't have to go through these machinations just to get to the "Buy Now" button, it's a wonderful feeling. The efficiency of the whole process still gives me a little zing. (I know, weird.)
Now when I need something, I run a quick search on Amazon for the best deal and then click that happy "Buy now with 1-Click" button. That's it. Two days later, box is in hand.
I do batch when I can, but it doesn't hold me back like it used to. And I try my best to stick to home provisioning, birthday gifts, and books. Amazon helped out with Santa's list, too.
Almost every item I look for is offered with free Prime shipping. I don't even want to see non-Prime choices, so I filter my search results by checking this attribute in the left-hand column.
If the 1-click button is too tempting, it can be turned off in account settings. The easier it is to shop, the easier it is to overspend. Although I find this is true no matter where you shop, online or off. (Target, I'm talking to you.)
Calling All Caregivers
If you're a mom, dad, grandparent, nanny, babysit your niece every other Thursday — join Amazon Mom.
This free program earns you three months of the Amazon Prime trial membership instead of one, plus 20% off diapers, wipes, and other items in the baby store.
Subscribe & Save
To get even lower prices and maximize time savings, consider the Subscribe & Save program.
Subscribe & Save offers scheduled, automated deliveries of things like laundry supplies, toiletries, baby care, and coffee. For each item, you elect to have it shipped to you every one, two, three, or six months.
Shipping is free on all Subscribe & Save items — whether you're a Prime member or not — and you get a 5% discount off the regular price.
"Order Shipping Soon" email notifications give you time to cancel, postpone, or change an order before it ships. I like this automation, but with enough controls in place so I don't have to remember to monitor it.
One little thing to watch out for here. To reduce boxes and streamline the process, Amazon ships multiple items together on one "monthly Subscribe & Save delivery day."  You can change a shipment date at any time (for example, you need a new box of diapers right away), but if it falls outside of your monthly Subscribe & Save delivery day, you lose the free shipping and 5% discount for the convenience.
Free Shipping, With a Side of Entertainment
Included with a paid subscription to Amazon Prime is the Prime Instant Video library: unlimited, instant streaming of thousands of movies and TV shows at no additional cost. Not every title available for purchase in the Amazon video store is included in the free Prime library, but there is still plenty to choose from.
If you own a Kindle, the Prime Lending Library offers thousands of books to borrow for free, as frequently as a book a month, with no due dates.
Keeping It Green
At first I worried about the environmental impact of a steady stream of packages delivered right to my door. But then I realized that the UPS truck cruises our neighborhood daily anyway, and home deliveries keep my car off the road just a little bit more.
If you've got the storage space, take advantage of warehouse sizing and buy in bulk. Less packaging, more product.
We recycle, burn the cardboard in our fireplace, or get creative with it, as demonstrated here by my son Brian, er — "Mr. Cherrywood" the postman.
Show Me the Money
So, does Amazon really save money? In my experience, yes, even without adding in the convenience factor.
Here's a quick price comparison of the best deals to be found on Amazon, the local grocery, and Sam's Club for two common products.
The Bottom Line
An Amazon Prime membership fee is well worth the expense if you buy from Amazon all year long, particularly for household and baby products. Good value and convenience team up well here, and scheduled deliveries from Subscribe & Save offer even more time and money saving opportunity.
What about you? Have you tried Amazon's Prime membership or Subscribe & Save programs? Is $79 worth free shipping all year?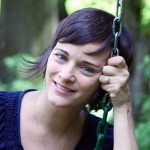 Samantha Sand lives in Delaware with her two kids, two cats, two fish tanks, and one husband.  The pair write about making digital life easier on their blog, Digital Zen, and recently posted about future technology trends in This Tech Will Blow Your Mind.  Sam believes that without continuous effort and intention, slowing down to enjoy family life would not be possible.  She is committed to the challenge, as long as she can keep her iMac.