By contributing writer, Rayna St. Pierre, a wife, mother, teacher and writer in New York.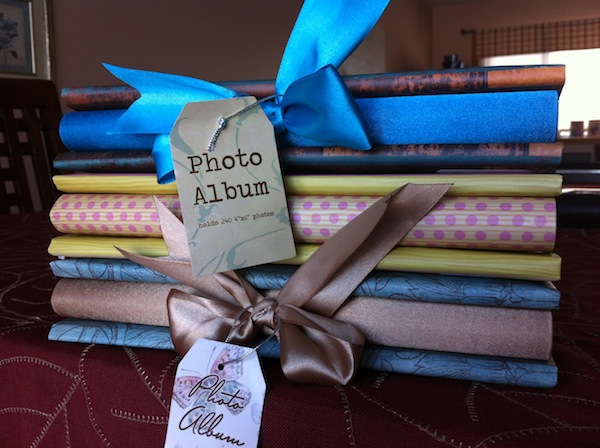 When I met my husband, Kevin, in 2002, I was still using a camera with film, the kind that you store in a canister and bring to the drugstore to get developed.
But once we combined lives and lifestyles, I abandoned many of my old-fashioned ways for more computer-based ways. My husband, who is very techie, got me to switch from a notepad to a Palm Pilot, from my clunky point-and-shoot to his sleek digital. Once I saw the beauty of taking a whole bunch of photos and weeding out all but the best, I was hooked.
Fast forward ten years, and we had over 2,000 photos of cats, houses, trips, birthday parties, children, and moments of random (people, animal, and nature) cuteness.
Theoretically, it worked having everything on the computer, handily stored in iPhoto. For many years, I was content to look up a memory by logging on to our laptop. And because digital clutter doesn't take up any surface space in our home, it was easy to keep pushing off the day I would organize our ever-growing collection of online photos.
Yes, everything was in one place, but I increasingly didn't remember what was there. What was the point of memory-keeping if I couldn't even remember how to find the memories — by event? by date? by face-identification software?
One day before the holidays, a friend came over for a cup of tea. Randomly, I pulled out one of my childhood photo albums. We had met as adults, and I thought it would be fun to show her what I and the rest of my family looked like before Y2K. It was so nice to sit on the couch side-by-side, reminiscing, telling stories, and being able to flip back through the pages.
As we went through the pictures, it occurred to me how perfectly each one caught a moment in time, even though many were not what I'd call aesthetically pleasing. There were lighting issues and ones where someone was making a really weird face. They weren't curated; we got what we got, and the results were remarkably truthful. Imperfect moments were not glossed over with a veneer of cropped and exposure-adjusted perfection.
So just before Christmas, I decided to bite the bullet and start organizing our photos into something more meaningful than images on a screen. I knew it would be a lot of work and take many hours; I dreaded it, but knew that if I didn't start, I'd never catch up. After all, we have young kids!
For about two weeks, I went through our collection, getting rid of duplicates, any that were completely out of focus or made me cringe when I looked at them, and photos that left me scratching my head as to who or what or when. I also deleted nature photos of indeterminate origin that could have come out of any catalog or magazine. As neither my husband nor I pride ourselves on any photojournalistic skills, these were neither a loss nor a blow to our ego.
That done, the next step was to order prints of every single one of the remaining photos so that I could put them into albums. How I was going to sort them was something I decided not to worry about yet, because with over 1,000 photos still left, organizing was an overwhelming prospect.
I ordered the prints from Shutterfly, and the cost of about 1,200 prints was a little over $200. That didn't seem expensive, as I was printing a decade of photos. As I awaited my order, I headed over to T.J.Maxx for photo albums. I started with three that I liked. Each held 250 photos and cost just $6.99.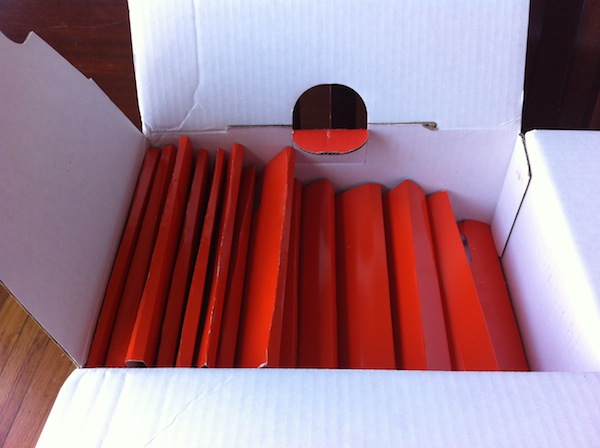 When my prints finally arrived, I took the entire box and stored it in the office. Each night, I opened one envelope and sorted the photos into separate piles: extended family, Kevin and me, Baby #1, Baby #2. Some photos seemed to fit best into the extra pages of preexisting albums. The rest fit beautifully into the new ones which I'd designated by theme: one for each child and the third for our family vacations.
Throughout, I enjoyed looking at the printouts of photos I'd only seen on a screen. Some of them were more nuanced and beautiful on paper; others were actually blurry, and despite all my efforts beforehand, there were many duplicates. I put the duplicates into a little pile and gave them to family members and friends, who were happy to see photos from events they'd long forgotten.
Now that I'm done, I am so proud that we finally have photos to hold. Culling, printing, and organizing was worth the effort and expense, and it wasn't as tedious as I'd imagined.
Like the one past, every year I plan to review our pictures, probably sometime around Christmas. It seems quite doable to me, a sort of annual review of our family life.
This undertaking was not without its own "life lessons," and I'm happy to share them with you:
1. Take pictures of everyday life
Posed photos of choreographed moments — "now hug your brother, look at the camera, and smile like you mean it" — might be perfect in a magazine, but years later they are not as fun to look at as the "gotcha" moments.
Photos of crying children (not hurt, don't worry), bad hair days, and what-was-I-thinking outfits always prompt the best stories. And they keep us laughing and connecting years down the line.
2. But don't go crazy with the shutter button either
Although it's tempting and easy to take lots of photos all the time, I try and do as my parents did, when every roll of film cost money and meant a trip to the photo developer. Rather than capturing every memorable moment (and aren't we parents so lucky these days to have the means to do so?), try only whipping out the camera for special occasions, times of extreme cuteness, and unusual moments that just can't go uncaptured.
3. Enjoy and share your albums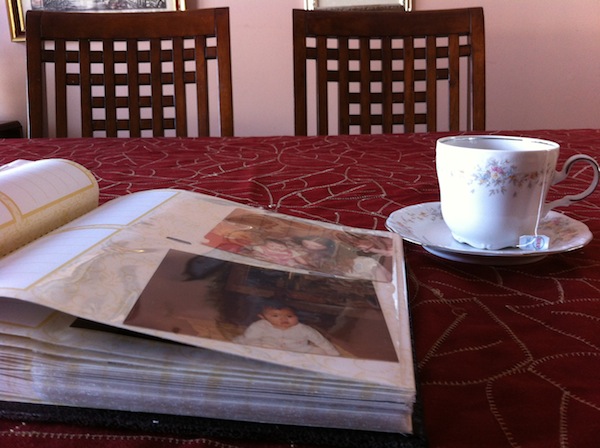 Display your albums with pride. Take time to look over them yourself and to share with friends. They're perfect over a cup of tea, evenings when you want to reminisce with your partner, and as a fun way to spark conversation with new and old friends alike.
I hope that my abbreviated guide to photo decluttering helps you, and I'd love to hear how you've tamed the photo monster in your own home in the comments.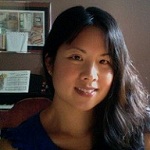 Rayna St. Pierre is a wife, mother, veteran Spanish teacher (ten years in New York's public high schools) and writer. A Korean adoptee and adoptive parent, she is a vocal advocate for international adoption.