By contributing writer, Karen Falter.  Karen is a wife and mother of three who balances family life with her full-time employment as an attorney.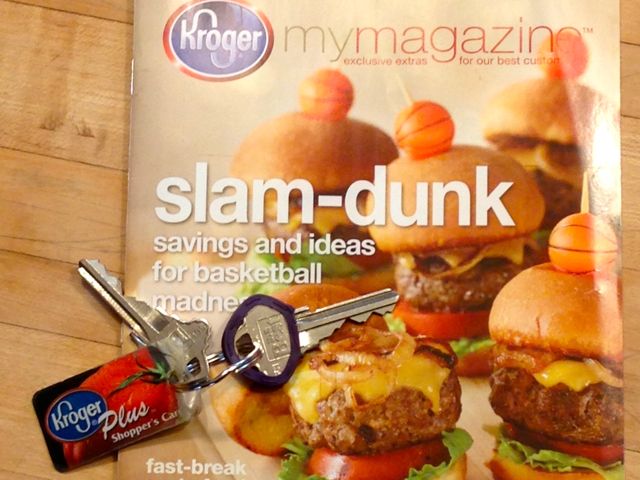 When grocery store loyalty cards first came out, I used them without putting much thought into the process. Getting sale prices on a few grocery items seemed to satisfy my frugal shopping habits. (That is, if I actually remembered to bring the card with me. Now all I need to do is enter my phone number on the credit card keypad).
One Saturday, I realized that I had blown most of my day off driving all over town doing errands. I drove to the drug store to pick up prescriptions. Then I drove in the opposite direction to the mall where I fought for a space to park just to "run in" and purchase a store gift card for a relative. After that I headed to Toys'r'Us to buy a birthday present for my daughter's friend. Then off to Starbucks to buy a pound of coffee (yes, I am a coffee snob and splurge on this treat).
Exhausted as I pulled into the gas station to refuel my depleted tank, I realized I could use my grocery loyalty card to get a discount. Since this was at the time when gas was $4.00 a gallon, I was thrilled. Every dollar spent at the grocery store earned me 10 cents off per gallon of gas (up to $1.00 off per gallon).
That is when it hit me — the more stuff I can buy at the grocery store, the more I will save on gas — a double win. I am sure this is exactly the marketing ploy: get the customer to buy as many items as possible. Except that I come out the winner because I now do everything to maximize my loyalty card benefits.
Here is what I did to save lots of money and spend less time doing it.
Get Medicated
I transferred all of our prescriptions to our grocery store pharmacy. The prices on the prescriptions are exactly the same, but now I earn fuel discounts from the purchases. Periodically our store offers four times the fuel points for prescription purchases.
Give Unto Others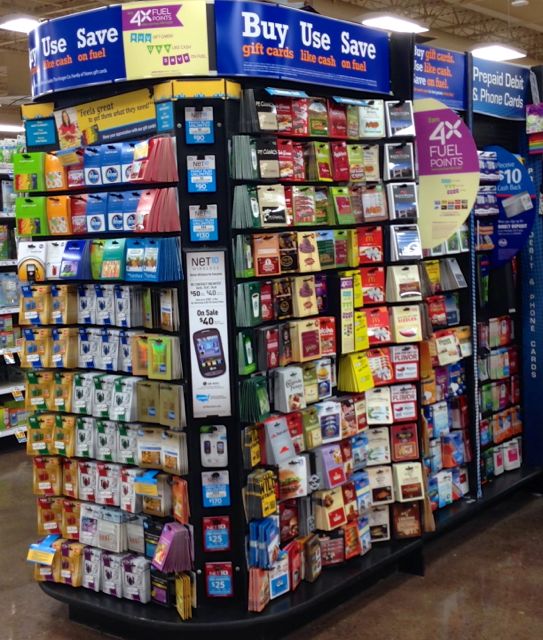 As our kids have gotten older, gift cards have become the birthday and holiday present of choice. I'm not sure how I missed it, but I finally discovered the huge gift card rack in my grocery store with hundreds of cards for stores, restaurants, and on-line retailers.
I began buying all of our gift cards at the grocery store for the same price but also earned fuel points. During the holiday season the store again offers four times the fuel points for gift card purchases. (If you want to be really frugal, buy yourself gift cards to your favorite stores and restaurants where you already shop and eat to get even more fuel discounts.)
Take Care of Yourself
After maximizing the obvious I began exploring other ways my loyalty card could benefit me. I was surprised that at the grocery store I found all of my favorite personal products such as lotion, shampoo, conditioner, deodorant, and prices were cheaper than at specialty stores.
Be Unfaithful but Smart About It
I stopped being "brand loyal" on products that didn't matter to me. For instance, if my loyalty card saves me money on a specific dish detergent, I buy it. If I need an air freshener or cleaning product, I buy the store brand which is cheaper with the loyalty card. Same goes for paper products, dog toys, cat litter, tin foil, lunch bags, garbage bags — you name it.
But look around because sometimes a sale price on brand-name items are better than the store-brand price. Also check the price per ounce on items because at first glance, a cheaper price or larger size can be misleading.
What's in a Name?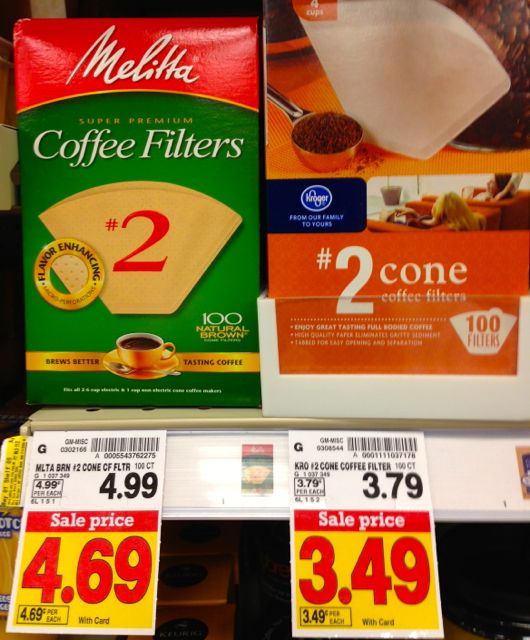 Having grocery-shopped on autopilot for most of my life, I began consciously evaluating my brand choices and then expanded my scope to include buying store-brand food products. Because the store is hoping to increase sales of their own brand, these products tend to have special pricing for loyalty card-holders.
Surprisingly, many if not most, are just as good, if not better, than name brand products. Now I buy generic chips, pretzels, crackers, peanut butter, pasta, canned vegetables, soups, packaged cheese, yogurt, coffee creamer, popsicles, ice cream, juice boxes, olive oil — and the list goes on.
Of course, I will pay more for a better-tasting, more nutritious, more cost- effective products. For example, my Starbucks coffee. But now I buy it at the grocery store where it's less expensive.
Support Your School — For Free
Finally, I realized that if I link my loyalty card to my kids' school, the grocery store donates a portion of its profits from my purchases to the school — at no extra cost to me.  So far this year, our school has received $14,233 from my grocery store, just from parents like me shopping there.
Many athletic teams also participate in rewards programs, which defrays the cost of the sport for your child. Everyone wins!
The Low-Down: How Much I Gained
In 2012, I saved $1,600 on in store purchases and $256 on gasoline purchases. I can't calculate how much money I saved in gas by not driving all over town to run errands. But the most precious resource I saved was time.
"Time is money," they say, but to most families, time is just precious. I love that by consolidating my errands and focusing my energy on the multitude of discounts I can get at one store, I have more time to spend with my children, my husband, and my friends. And that's priceless.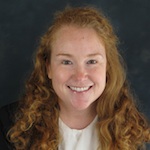 Karen is a wife and mother of three who balances family life with her her full-time employment as an attorney. Life circumstances and raising three children, who are now 16, 13 and 9, helped Karen discover the satisfactions of frugal living. Frugal is not cheap, it's smart, and Karen enjoys the challenge of getting more out of what she's earned. She loves sharing her experiences and tips so that others can see that a quality lifestyle isn't out of reach.