By contributing writer, Rayna St. Pierre, a wife, mother, teacher and writer in New York.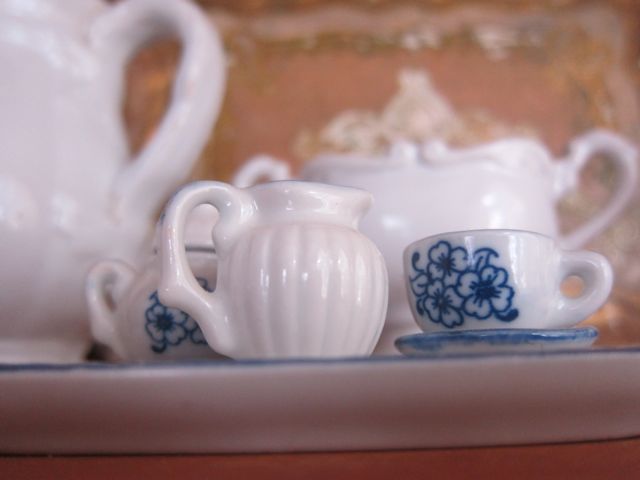 Like many of you, I've longed to create a family life where coming home at the end of a long day doesn't mean another set of different stressors. Where we are happiest surrounded by each other in a cozy home and a true haven.
After a couple of years of testing and refining, I have settled upon some daily rituals that have made me more serene, productive, and in love with being at home. Here is what is working:
1. Plan (In Detail) for the Following Day
We all have calendars and reminders — from old-fashioned wall calendars to kitchen chalkboards to pings on our iPhones. The most important thing is that before you go to bed each night, you know exactly what has to get done the next day and map accordingly.
This might mean a nightly consolidation of everything from all those sources onto a single sheet of notepad. I like to use sticky notes that I hang on a cabinet. As things get done, the paper gets taken off and thrown away. It's not exactly green, but it's effective.
Even though there are many nights when I think, "I'm too tired!", I remember how much nicer it is to wake up knowing exactly what's going on that day, and that keeps me going.
2. Lay Out Breakfast the Night Before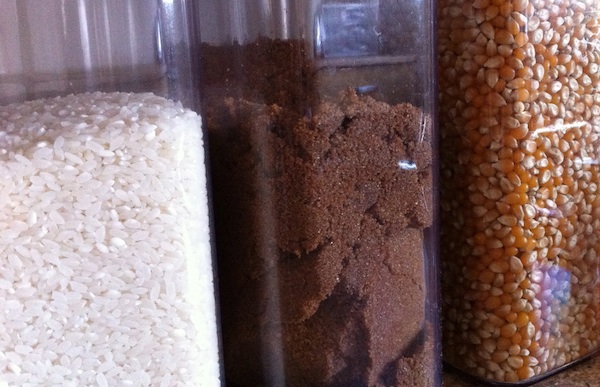 Are you like me: only able to function after a slow wake-up in a comfy sweater, flip-flops, and a cup of coffee from the Keurig? If I also had to think about what to put out for breakfast each morning, we'd all be (eating) toast.
So the night before, I put out what it's going to be the next morning: the fruit, the muffins, the bowls, etc. I don't do any prep, but I lay out a rough outline of the meal. This way, when my brain is still partly in sleep mode, I don't have to think about something as mundane — yet complex — as what to eat.
Paradoxically, this has made our breakfasts something of an event, with more variety and serenity than if I'd have continued my old habit of "What do you want for breakfast?" and then playing short order cook-in-a-nightgown to hungry boys who had no idea how to answer even after I'd recited the contents of the fridge.
3. Mamas, Wake Up Before Everyone Else
Ideally, I'd wake up at 4:30, but 5:00 a.m. will do most days. Firstly, I need my coffee (or lately, my tea, but something to start my slow-moving engine).
I also like to get dressed and do hair and make-up without children asking me what "that thing" is (a bra) or going for my makeup brushes so they can "help" me by dusting off the toilet.
Most days, I can sneak in a load of laundry and load the car, thus feeling accomplished before 6 a.m.
4. Know Your Own Personal Rhythm
As you can guess by now, I'm best in the wee hours of the morning, and then sort of fade as the day goes on.  If I'm not out the door by 10 a.m. (on my non-working days, that is), it doesn't bode well for my productivity.
But maybe you're a night owl who thrives when the moon is nigh.  In that case, getting as much done the night before might be a better plan.
Whatever the case may be, know how you are, embrace it, and make it work for you.
5. Clean Just a Little, Every Day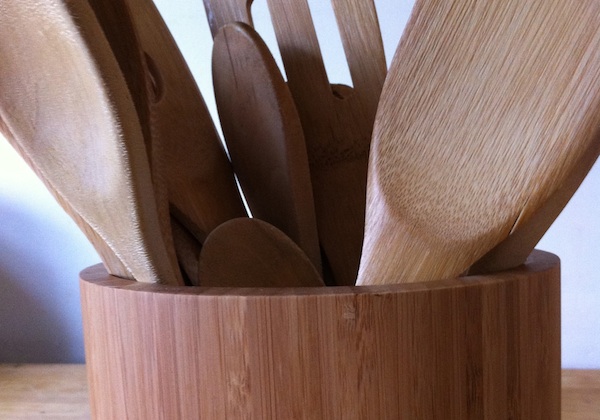 Are you familiar with the FlyLady?  Leanne is a rather famous housekeeping guru who recommends doing a little bit of cleaning every day, rather than trying to cram everything in on a weekend, when you could be enjoying your family.
In most rooms, I keep an all-purpose surface cleaner (Method makes a good one) and micro-fiber cloths, and each day I wipe down the visible surfaces, sweep and vacuum "the middles," and regularly sort mail and paperwork.
It takes far less time to wipe down the bathroom sink and change the towels than you'd imagine, and it's such a boost to never have to navigate around built-up crud.
6. Get Your To-Dos Done as Early in the Day as Possible
If you have errands to run, find out when places open, and make an effort to get there just as they're unlocking the doors. Make your appointments early in the day (receptionists are so much more cheerful at 9 a.m. than at 4:30 in the afternoon); RSVP promptly.
I really dread making business calls but am in a much better position to haggle in the morning than in the evening. I try to remember the old maxim about the early bird and the worm: it's timeless advice for a reason!
7. Be Picky about What Goes onto Your Schedule
Let's say I live to be 85. That's a pretty good average, I think, and actually I'd like to go longer…but for argument's sake, let's say 85. That gives me 50 more years on planet Earth. Considering how quickly the past 35 years have gone, the next 50 are going to fly.
Keeping that in mind, what makes it onto my to-do list is a lot less than when I was 25.  I'm picky about our obligations, careful of bringing in new friends too quickly, and so on.
Curating our time is one of the best decisions we've made as a family, and once you get used to it, you'll find it's a lot easier than saying "yes" when you really don't want to.
8. Use Technology to Save Time and Worry
Sometimes the curmudgeon in me thinks, "All anyone does nowadays is email and text!"  The rest of the time, I think, "Thank goodness!"
Texting lets me remind my husband to pick up milk on the way home so that we have some for breakfast the next morning. Emailing lets me RSVP at anytime without worrying that I sound like a dolt on someone's answering machine.
Of course, nothing is better than a nice long chat with a friend or a hand-written letter, but when it comes to making my day easier, texts and email are where it's at.
9. Create a Flexible Bedtime Schedule with a Set-in-Stone Routine
During Little League season, when the days are longer and no one wants to come inside to go to bed when it looks like 3:00 in the afternoon, I don't panic like I used to. No, I don't love a 9 p.m. bedtime. But it's not really a big deal when there's a routine in place.
My kids know that once they take their showers, the pajamas go on, the teeth get brushed, bedtime stories get read — they get tucked in…or else! The hour is a movable (and seasonal) feast, the routine is not.  And therein lies tremendous parental peace of mind.
10. Bookend your Day
This final tip comes from my husband who sees great value in ending his day with a rewarding and familiar daily habit. He can't sleep well unless he has that final cup of tea (or nightcap, as the case may be) and read on his Kindle for an hour.
I like to watch those addictive Korean soap opera dramas on my iPhone, read a devotional (I've been reading The Upper Room for well over a decade), and then say my prayers. Whatever you find most relaxing, it's important that you take the time to do it. Everyone benefits from a bedtime routine — parents and children alike.
So there you have it. The rituals that have made our daily life more peaceful and productive.
Even though they took a while to implement, once they became habit, everything seemed to fall into place. Saying "no, thank you" to non-essential and unpleasant demands on our time has become easier than grumbling, "yes." Sure, to-dos will occasionally pile up, but they don't stay that way for long. Getting it all done and out of the way is simply too appealing.
And I have loved discovering this truth: once you discover some semblance of domestic bliss, maintaining the new status quo becomes quite natural.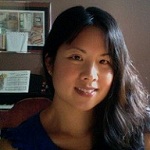 Rayna St. Pierre is a wife, mother, veteran Spanish teacher (ten years in New York's public high schools) and writer.