By contributing writer Jennifer Roberts of JenSpends.com.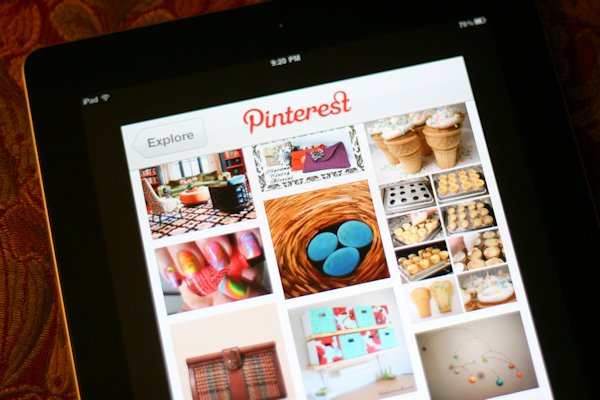 Even if you don't have an account, you've probably heard of Pinterest, and its reputation for being a highly addictive time-waster. When I finally signed up, I discovered that it can be so much more than a screen full of attractive images to scroll through — it has proven to be a very useful tool that I rely on to organize my life and save money.
As a highly visual person, this virtual bulletin board format is the perfect way for me to save and categorize the helpful and interesting information I find online. I no longer rely on my browser's bookmarks folder where my internet finds go "out of sight out of mind," or keep dozens of browser tabs open until I have time to look at them again. Pinterest grabs images from the webpages that I want to remember; sometimes the image itself is all I want to save, other times the picture reminds me of page content that I found helpful.
When I have the time, it's fun to scroll through the hundreds of thumbnails pinned by my Pinterest friends. I find lots of great ideas and inspiration that way, and it's nice discovering how many people share my tastes. More often, though, I use a "Pin It" button in my browser to save webpages I've found that I want to refer to later.
Here are some of the ways that Pinterest has helped me organize my thoughts and spend my money more wisely.
1. Discovering my tastes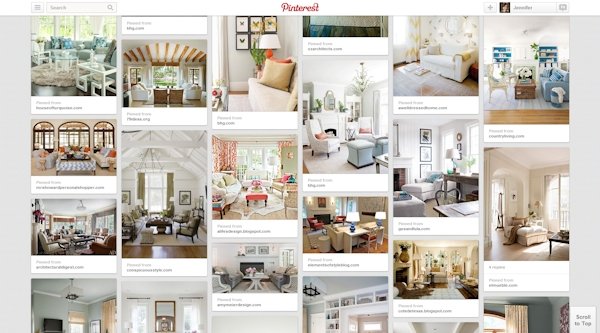 I love interior design, but my eclectic tastes can make it difficult to settle on a cohesive look when it's time to decorate a room in my home. I've been frustrated and disappointed in the past when I've spent time and money on decorating projects only to realize after a short while that I didn't really love the look. Pinterest helps me gather all of the ideas that interest me and determine the underlying themes that draw me toward particular decor.
Images may seem wildly different on their own, but collected together I can see similarities in color, shape and texture as I scroll through. For example, I've realized that I consistently love light robin's egg blue walls, natural textures, gold accents and bright, open spaces instead of dark and cozy ones.
Narrowing down my tastes helps me plan decorating schemes that will keep me happy for a long time to come, and I don't waste money on things I won't love for long. Collecting my thoughts online saves me from keeping track of magazine cutouts or dog-eared design books. I used to cut out magazine pages that inspired me and keep them in a binder. Now, I can scan the pictures, upload them to Pinterest and give the magazines away when I'm done.
2. Designing decor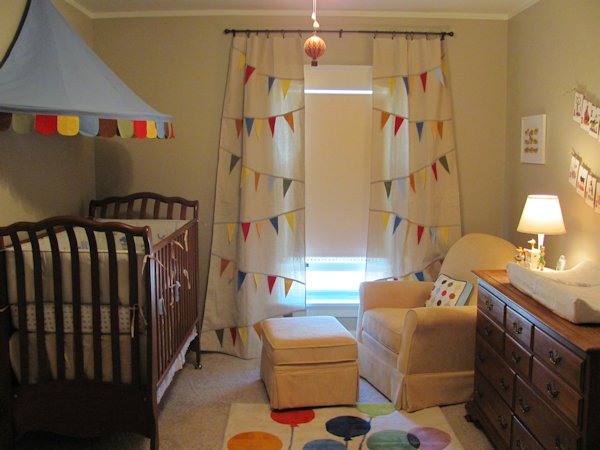 When I'm ready to decorate a room, I like to think through every detail before I even begin. Having a comprehensive list of everything I will want to purchase or make helps me set a budget so I'll know how much money to save up or set aside.
When I decided on a circus-themed nursery for my baby, I relied heavily on Pinterest to collect all of the products and do-it-yourself projects that I thought would fit the room. Having all of the images in one place helped me determine which items would work together, which really wouldn't match, and which things I really didn't need or want enough to warrant spending the money. It worked so well, that now I have a Pinterest board for each room in my house.
I have fun brainstorming ideas even if I don't have the money to tackle the projects just yet. It also helps my ideas evolve into something I really love — I can virtually switch out items without lifting a finger or spending a penny. By the time I'm ready to translate my ideas into real life, I know exactly what I want and how much it will cost.
3. Planning fun parties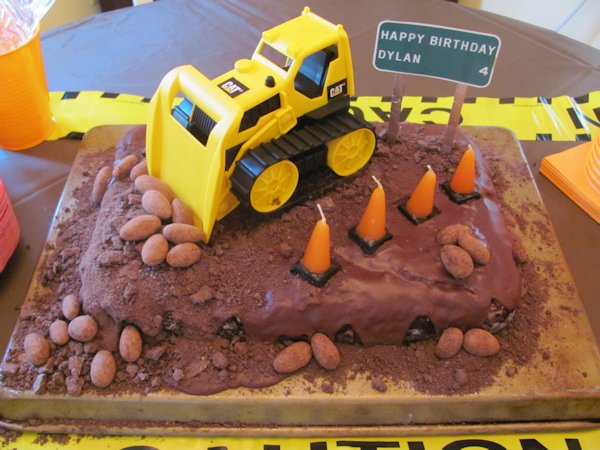 I have had so much fun planning themed birthday parties for my oldest son each year. Instead of spending money on ready-made themed party supplies and store bought food, I save by making my own decorations and finding great recipes for homemade cake and other treats. I pay attention to my son's favorite interests and try to make his birthday extra special by planning a theme to match. Chances are that somebody on the internet has had the same idea before, and Pinterest helps me collect other people's ideas to help inspire my own take.
When I decided on a construction themed party for my son's fourth birthday, I searched the web for pictures of cakes and decorations. Inspired by other examples I found, I was able to adapt my family's favorite chocolate cake recipe to make a messy looking construction site.
This year I thought it might be tricky finding ideas for the rather unusual school-themed party that my soon-to-be kindergartner requested, but the internet did not disappoint. I found instructions for a fairly easy school bus cake, and a tutorial that showed how to decorate a t-shirt to look like lined writing paper. Pinterest helps me keep track of all the fun details I want to include in my parties, so I can create a magical experience.
4. Organizing meal time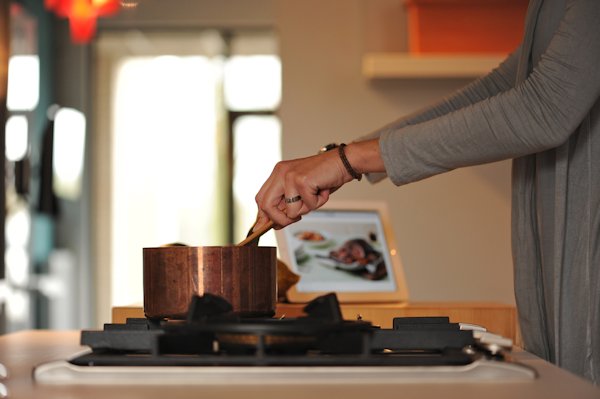 Menu planning is one of my favorite tactics for saving money on groceries, but it is also one of my least favorite chores. It seems like my mind goes blank whenever I sit down to write a list for the week. Since I started using Pinterest to collect recipes, I've noticed that the job has become so much easier. Whenever I come across a recipe that I'd love to try, I pin it on one of my meal boards.
I have separate boards for dinners, lunches, breakfasts, and treats (which happens to be the most robust). Now, when it's time to plan meals for the week, I can pull up my dinner board to be reminded of recipes my family loves, or meals that I forgot I wanted to try. Having meal ideas with appetizing pictures at my fingertips motivates me to cook instead of grabbing pricey (and unhealthy) convenience foods or heading to a restaurant. My husband can also take a look to let me know what he'd like to eat, or to pull up a recipe on the nights he makes dinner.
Pinterest has also helped cut back on the kitchen clutter that drives me crazy. I used to print out recipes I found on the internet. Now, I prop my iPad on the counter to refer to while I cook. Recipes are quick and easy to find, and there are no more grease-spattered papers floating around on the kitchen counter or stuffed into cupboards.
5. Tracking deals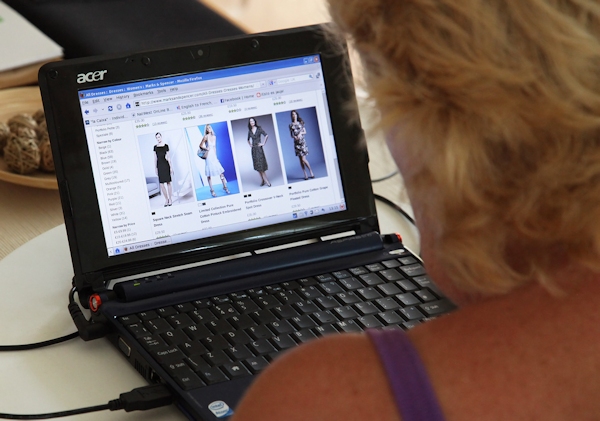 I'm always on the lookout for great deals online, but I'm not always ready to make the purchase right when I come across it. I have a pin board for deals I find that I might want to buy in the future. I can budget for the expense and then check to see if the deal is still available when I'm ready. If the item is still in stock after a while, it may be discounted even more, or a sale or coupon code might make the price even better. It's a gamble if stock is low, but sometimes it's good to be patient.
I was so happy when Pinterest introduced "secret" boards. Now, if I find a steal online, I can pin it to a private board that only I can see–no more sending spectacular deals viral and helping them sell out before I have a chance to make my purchase. Once I found an organic stroller cleaning kit that normally sells for $50 marked down to $14.99! I also found a great stroller for half price.
My deals board also helps limit impulse buys. Sometimes I find a great price, but I really don't need the item. If I pin it and come back later, I often realize that I'd rather save my money, even if the price is rock bottom.
6. Making and granting wishes
I created a wishlist board for non-essential items that I would love to own. It's a great way to remind myself of the things I wanted to buy if I end up with a little extra money to indulge myself.
I was delighted when my husband surprised me on my birthday with several of my wishlist items, including vanilla bean paste to add to baked treats, and a spicy tomato dip I had wanted to try. I was happy he spent money on things I really wanted, and amused that he had been observing my Pinterest use and knew to check there for ideas. Having a wishlist doesn't take the fun out of receiving gifts–sometimes I forget about items that I pinned long ago, so it's still a nice surprise when I receive them.
In addition to my own wishlist, I also pin gift ideas for my children, husband and others. I save ideas throughout the year, so there's no more racking my brain when a birthday or Christmas is approaching. Pinterest helps me spend my special occasion budget in a meaningful way rather than wasting money on last-minute gifts that I purchased under pressure.
7. Doing it myself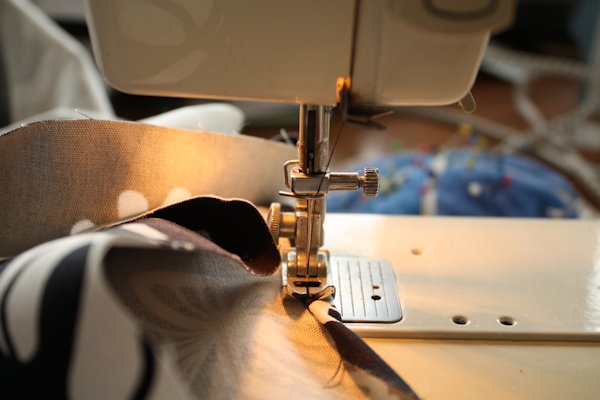 While many of the items I pin are things I found while exploring the internet, my Pinterest stream is always full of do-it-yourself ideas that I wouldn't have thought to look for on my own. I've rediscovered the can-do spirit I had when I was younger, and have enjoyed making things myself instead of purchasing ready made.
I have a board dedicated to homemade gifts that are inexpensive, but thoughtful, and I've found easy craft ideas to decorate my home for holidays or to use for decor year-round. My favorite ideas involve re-purposing old items to make something new, like hats and mittens from an old sweater.
My housekeeping board is full of organizing and cleaning shortcuts, as well as recipes for homemade laundry soap and cleaning solutions that are cheaper and healthier than products on the store shelf. I've learned how to care for and maintain my belongings so they last longer.
In the kitchen I've enjoyed exploring new skills that I never thought I'd master, like baking homemade bread (even if it is with the help of a bread machine), making donuts from scratch and even making my own mozzarella. Pinterest helps me keep track of new recipes or techniques that I want to try. My husband decided to join Pinterest for the same reason after starting his home brewing hobby.
It may sound silly, but I used to stress about forgetting great ideas or losing useful information that I found online. Pinterest helps organize my scattered brain, and I love that I can access my profile from any internet-connected device. Being better organized puts me at ease and helps me find ways to save money, or avoid wasting it. If you use Pinterest, how has it helped you?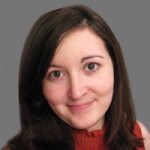 When she isn't busy creating "the good life" for her family, Jennifer Roberts shares her creativity, passion for good affordable design, and love of quality products through her blog, Jen Spends.  Her mission is to help others relax and realize that they can do more than they thought possible with the resources they have. She lives with her English immigrant husband, their fun, precocious son, and assorted pets in central New York.
Photo credits: Pinterest on iPad ,  Cooking, Online shopping, Birthday gifts, Sewing. All other photos: Jennifer Roberts.