By contributing writer Rayna St. Pierre.
When my husband and I first moved to our little town — technically a village — seven years ago, we were settling into new roles as parents. But that was just the beginning. Perhaps in a scheme to see how much we could handle without suffering some sort of breakdown, we'd each started new jobs that September, he at a company that shortened his commute by half an hour, me at a new school in the adjacent town.
No wonder, then, that it took us a couple of years to catch up to village life, to be able to relax and open ourselves up enough to finally take part in — and feel part of — the close-knit community in which we found ourselves.
On the one hand, we had to get over our reticence and skepticism. When a town considers its graduating class of eighty to be "huge!" that's a sign that you're living in a place where everyone knows your name — and eventually much of your business. So there was that.
Plus, Kevin and I have always been hooked on new beginnings. Call it the perfectionist streak in us both, the never-ending appeal we always found in leaving one place behind and heading somewhere new. Sure, we were happy where we were, but in the back of our heads we'd always be thinking about where we would go next.
Establishing roots by digging in with new friendships hardly seemed worth it when we'd probably be moving again within a couple of years.
It was only after we decided — with two kids by then — that we quite liked where we were, and wouldn't it be a good test of character to stay, that we adopted a more permanent we're-part-of-it-now mindset. 
By then, our oldest had started school, and that in itself kind of thrust us into a semblance of community life.
Turns out, we both like being involved. Not bad for two chronic non-joiners! Once our oldest started Little League, Kevin soon found himself assistant T-ball coach two years in a row. I discovered that I really enjoyed catching up with relentlessly cheerful neighbors in town, that it was often more preferable to trudging through errands anonymously.
Recently, I've made a conscious effort to step away from my computer and engage even more with the living. My happiness quotient has shot up higher than ever. The more I let community wrap its warm, comforting arms around me — and everyone, but everyone, is nice to a pregnant lady with a kid in each hand — the more wonderfully alive I feel.
Here then, are my Rules of Engagement for Modern Women:
1. Subscribe to your local newspaper
If you only subscribe to national newsweeklies or newspapers (and only listen to NPR and the BBC) as I used to do — a habit left over from college, when I was a pseudo-intellectual — you're going to miss out on things that are going on right in your own backyard.
Subscribe to your local paper, and not only will you be acquainted with the types of crimes that are regular features of the Police Calls section (always fascinating), but you'll also develop a sense of place. And nothing fosters gratitude so much as living in the present (versus living in the Travel section, which only fosters restlessness).
2. Use your local library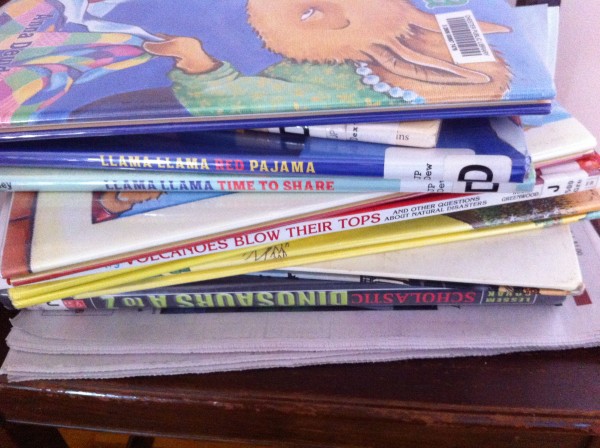 I know everyone loves their e-readers — myself included. Last summer, my husband and I spent a couple hundred dollars on e-books. We were blissfully unaware until we took account at the end of the summer, at which point we were simultaneously aghast at our inattention and impressed by our literary prolificity.
If you want to foster a sense of community, it's important to take advantage of your local library, and not only because it's there for you, as a resident of the town. Libraries offer superb programs — for free — that also allow you to meet and mingle with neighbors.
You might just find that more people share your interests than you thought! An English afternoon tea was well-received last summer, as was a lecture on Korean culture followed up by a luncheon offering authentic dishes. It's fun to learn, and even more of a delight to find out who around you is interested in the same things.
3. If possible, find a local parish
Our church is literally right down the street from our house, and it just so happens that it's a great fit for our family. By "great fit" I simply mean that most of our neighbors of the same faith go there — again, it's just another way to relate to those around us.
Which leads me to this maxim: discover different ways of looking at your neighbor. Just when you think you have absolutely nothing in common with someone, you find yourself chanting the same prayer at the same time, and voila! — a connection is made.
4. Be friendly
I really like people. I like listening to their stories and hearing about their lives. I like making people smile and waving at the ones who give me the finger when they don't like the way that I'm driving (that's a lesson from my father, and it only happened once, but it was much better than giving the finger back).
I've found that a simple "hello" and a smile is all that it takes to make every interaction that much sweeter.
5. Frequent locally owned businesses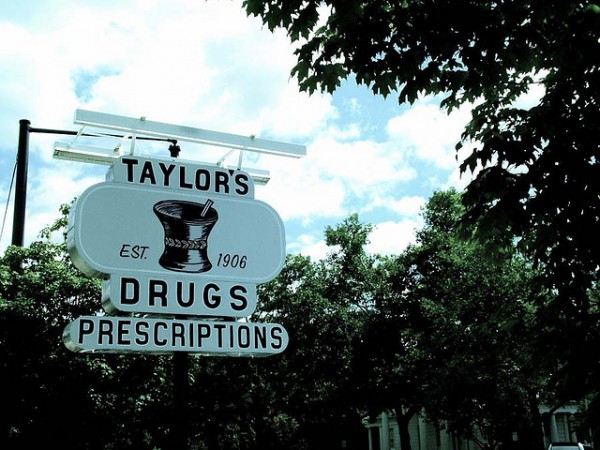 They're not often cheaper than online retailers, big box stores, or chain restaurants, but sometimes it's worth it to put your money where your heart is. To continue enjoying the charm of local shops downtown, show your support by patronizing when you can. It's good for the local economy, and again, it fosters that sense of place.
6. Lower your expectations
Not everyone needs to be your best friend, nor do you want them to. Accept that we all have our quirks and imperfections, and you'll start to enjoy other people's company that much more.
7. Lend a helping hand and be kind
Thank the bus driver each morning, if only because they get your child safe and sound to school 180 days out of the year. Help your neighbor shovel the driveway. Pull the garbage bin to the curb for the elderly lady down the street. These are small ways to make you feel good about yourself and reclaim that vintage value known as Neighborliness.
In this day and age of Facebook, Twitter, LinkedIn, Pinterest, Goodreads, Instagram, and blogs, I really encourage you to get out there and connect with people you can talk to face-to-face (not Face Time to Face Time). As wonderful as social media is for keeping us connected with loved ones miles away, nothing compares to socializing and interacting with the people who physically surround us.
As Leo Tolstoy so eloquently described his idea of the good life: "A quiet secluded life in the country, with the possibility of being useful to people to whom it is easy to do good, and who are not accustomed to have it done to them; then work which one hopes may be of some use; then rest, nature, books, music, love for one's neighbor — such is my idea of happiness."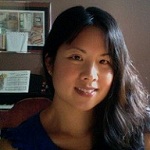 Rayna St. Pierre is a wife, mother, veteran Spanish teacher (ten years in New York's public high schools) and writer. A Korean adoptee and adoptive parent, she is a vocal advocate for international adoption.
Photo credits: lead photo, small town drugstore, "library books" by Rayna St. Pierre.