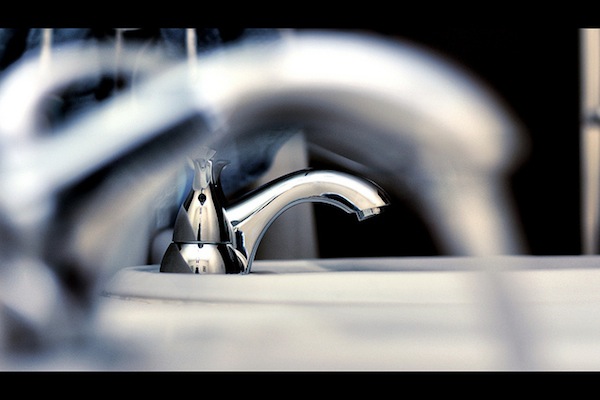 Written by The Home Depot's Chris Long.  I can verify what Chris says about nickel faucet finishes: no one tells you that they tarnish, but ours went from golden silver to cloudy brown in just two weeks! Here are some more things to look out for when updating a bathroom on a budget.
Anyone who has ever undertaken a home renovation knows just how difficult it is to stay on task, on time, and perhaps most importantly, on budget. And when your entire place needs to be updated, figuring out the best places to focus the funds can make an already challenging situation seem downright impossible.
Fortunately, there are ways to streamline the decision-making process. Try to look at the big picture and then take one thing at a time.
First, consider your long-term goals. If you do not intend on staying in your home forever, you will need to factor your property's resale potential into your choices.  This doesn't mean you can't pick out what you want (after all, you are paying for it now so you should get something you will enjoy).  It simply means you should select something that someone else is likely to enjoy as well.
Next, figure out where you will get the biggest bang for your buck. For the majority of people, this means renovating kitchens and bathrooms. Since there are so many more components to a kitchen – and thus, so many more ways to blow up the budget –- let's consider these renovation realities in the context of a bathroom remodel.
Fixating on Fixtures: Pull and Replace Renovating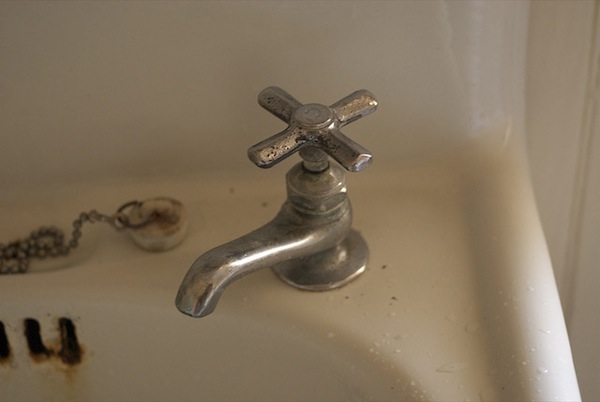 When you want to stretch your dollar in a bathroom remodel, less is more: rather than ripping out your tub or gutting the room, simply replace your fixtures.
Updating your bathroom fixtures is a great renovation decision for many reasons. For one thing, you can transform a room from outdated to completely current with the turn of a wrench.
And the financial benefits are two-fold: the fixtures themselves are relatively inexpensive, and by equipping your bathroom with the technological advances provided by newer, eco-friendly and efficient fixtures, you can save water, energy, and money on your utility bills every time you flip a switch or twist a knob.
Finally, there are enough options in fixture finishes that you can easily find something to suit many tastes. (Read on for advice on choosing finishes.)
Narrow Down Options by Focusing on Water Efficiency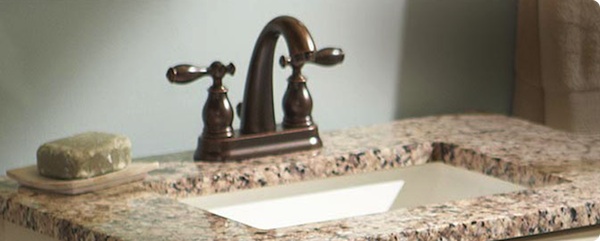 Plumbing fixtures provide updating potential like no other fixtures in a home. Think about it – whether brass and acrylic or rusted and corroded — one glance at a sink or showerhead reveals the decade from whence it came.
You can't go wrong with new water efficient faucets, especially those that have been stamped with the WaterSense seal of approval.  Not only do WaterSense faucets look current, but they also meet the EPA's strict criteria for saving water and providing adequate flow.
Go with the Flow on Shower Heads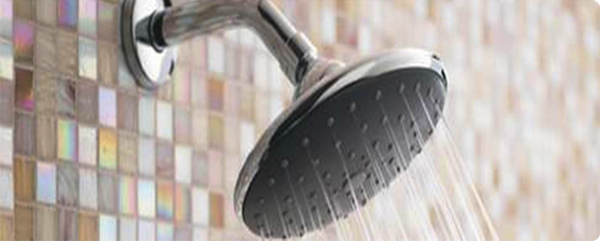 In addition to swapping out your sink faucets, trade in your water-guzzling shower heads with new low-flow options.  Water-efficient shower faucets still provide sufficient pressure, but they reduce water usage to less than 2.5 gallons per minute (as opposed to standard models which consume double or triple that).
Since faucet choices can be overwhelming, begin your search on energy-efficient shower heads, and then narrow down the pack from there.  There are plenty of options that combine both form and function:  aesthetically pleasing yet strong enough to wake you up in the morning or help you wind down after a long day.
Making the Finishing Touches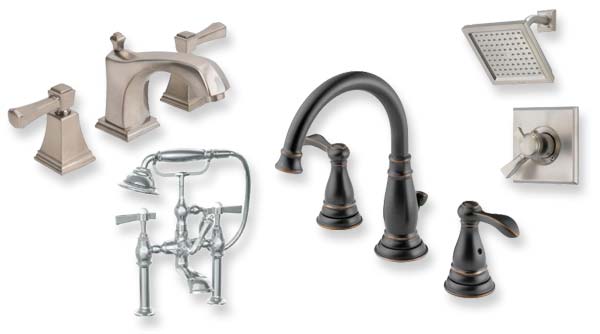 How to choose a finish for your plumbing fixtures?   Whether you want to go with a Victorian or a modern look, keep the style of your bathroom in the forefront.
For example, oil-rubbed bronze is more suited to traditional rooms over modern ones.  However, bronze is more high-end, and therefore, more customized (not to mention, more expensive), so you may be better served by one of these current crowd-pleasers:
Chrome (most popular): Tough, scratch-resistant, and easy to care for, chrome works well with classic and contemporary styles.
Polished nickel: More expensive than polished chrome, polished nickel provides more depth of color than silvery chrome while still offering that shine.
Brushed nickel: If you want a middle-of-the-road selection that is neither too expensive nor too specific, go with the upscale matte finish of brushed nickel. Not only does brushed nickel give off a spa vibe that is at the same time down-to-earth, and it also hides those fingerprints and water marks in ways that polished metals can only dream about! As a result, it is also the least high-maintenance of the higher end options.
A note about nickel:  Nickel finishes tend to oxidize rather quickly, making faucets look like tarnished silver.  Make sure you keep the surface clean, and occasionally touch it up with a low-abrasive polish. During your initial installation, a light coat of rust inhibitor might help to extend the life of the finish.
Let There Be Lighting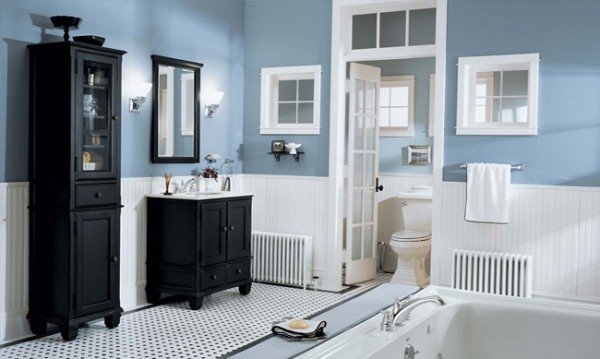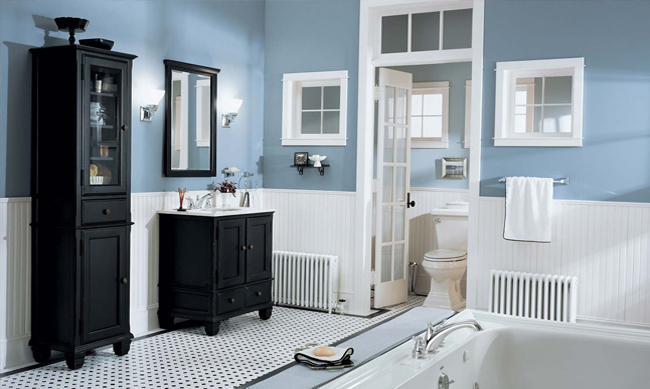 While you're updating your plumbing fixtures, don't forget about your bathroom's light fixtures.  There are more energy-efficient bulb options than ever before that can also help you save on your monthly bills.
If you are ready to make the switch, consider investing in a new LED light bulb to illuminate your bathroom. Although they cost more than normal fluorescent bulbs, they are much more energy-efficient (saving you money on the back end via your electric bills) and are coming down in price all the time.
What other "updating without overdoing" renovation décor choices have you made recently?
Chris Long is a Chicago-area sales associate at Home Depot. Chris writes often on plumbing for the Home Depot website, and provides advice on bathroom fixtures and accessories for homeowners and renters.
All photos courtesy of Home Depot, except lead image, old sink.