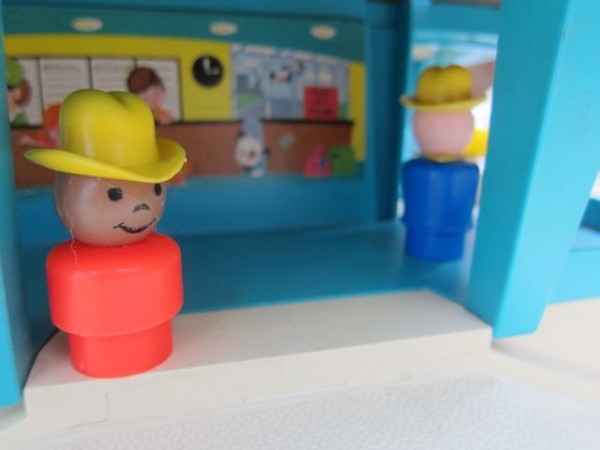 Experiential and consumable gifts are a big part of keeping our Christmas low-key and our house uncluttered, but we always like to have a few things for the kids to rip open on Christmas morning.  Since I've bought vintage toys on eBay before, like these Fisher Price Little People sets, I thought now would be a good time to publish this guest post from eBay rep, Kristin Hackler.
We love our Fisher Price toys (which you can also sometimes find at thrift stores and garage sales), but we've gotten a lot of other things on eBay, like maternity clothes, art deco fabric, and even used cars. However, I know I could do better on strategizing the sales, so I'm glad to hear about and share with you these tips from Kristin.
7 App-less Ways to Score the Best Bargains on eBay
by Kristin Hackler for eBay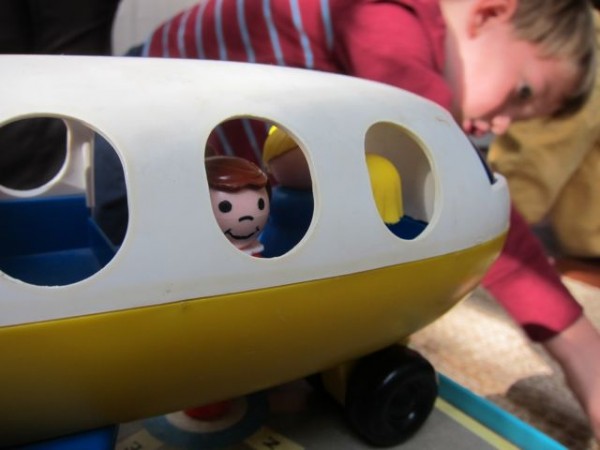 From bid snipers to spell-check hunters, the web is rife with apps that can help you find the best deals on eBay. But there are some tricks that even a sneaky hi-tech gadget can't master, and that's how you move from being a bargain browser to becoming a full-fledged Bargain Master. Following are some tips and tricks (and an app or two) that can help you stay on top of top deals without spending your life browsing through bids.
1.  Phrasing
With finding deals on eBay, sometimes it's not so much what you're searching for as how you're searching for it. Potential bidders often forget or don't bother to tweak their search parameters before browsing, leaving a lot of items out of their search results. You can find these less-viewed items with a couple of tricks. For example, you can:
Set your search to include title and description under "Advanced" (to the right of the big blue Search button) so that sellers who forgot to mention an item's color or name brand, for example, will still show up.
Use advanced settings to include several keywords at once and even leave out words so that if you're looking for a pair of low-heel cowboy boots in any color but gray, you can enter keywords "boots", "cowboy", "size 8" and enter "exclude results" for "gray" and "heels."
Search for common misspellings of the item you're searching for. Misspellings usually mean an item is viewed far fewer times, allowing you to swoop in on a good deal. And even though this list is "app-less," if you need a hand coming up with misspellings, websites such as Goofbid, FatFingers, or BargainChecker can be helpful for coming with misspelling possibilities.
2.  Use your eBay Feed
eBay recently redesigned its site with the popularity of several social media landing pages in mind. After you enter at least five favorite searches to start, your homepage begins listing items that fall in those categories.
You can narrow down these results by clicking on the ones you like, deleting the ones you don't and changing your category settings to show items in your preferred condition, format, and ceiling price. Once you find an item you like, add it to your watch list instead of bidding on it immediately.  Why?  Read on.
3.  Sniping
The sooner you bid on an item, the sooner other bidders can beat your bid, driving the price higher and higher. Instead, add items you like to your watch list and sort your list by "Time Left: Ending Soonest."
You can check back on this periodically or place one bid near the end of the bidding cycle and have eBay send you a notification email when you're outbid. During the final seconds of a bid, however, you can set your eBay account up to send you instant messages on your chat window (http://pages.ebay.com/help/buy/outbid.html) so that you can quickly go to the site when you're outbid and place a higher bid. You can do this even more quickly using the 1-click bid button, which increases your bid automatically by one increment.
There are apps out there that do this sniping for you, alerting you when an item is about to expire, but these apps also require your eBay password, giving whoever has it access to your account. So be wary when considering using one.
4.  Compare Before You Bid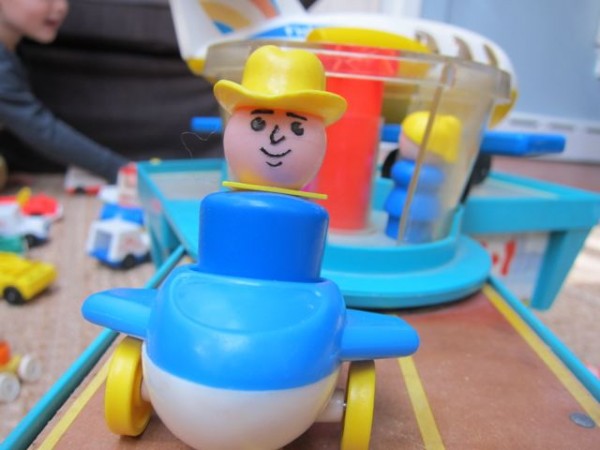 Determine the highest price you'll pay for an item beforehand by running a search of the same item on eBay and selecting "Sold Listings" under "Show Only" in the left hand column. This will give you a good idea of what similar items have sold for in the past.
5.  Give Them Your Best Offer
It used to be that you could shoot a seller an email asking if he or she was willing to negotiate on the price, but that practice is now against eBay policy. It is still an option, however, on items which include the "Best Offer" button, appearing below "Buy It Now" options.
Sellers are only required to respond to your bid if they are interested, and they have a 48-hour window to do so. It may seem like a bit of a hassle, but it's often worth it to ask before buying an item outright. Advanced search includes a toggle for "Best Offer" so you can search for items with this option.
6.  Always Check Delivery Costs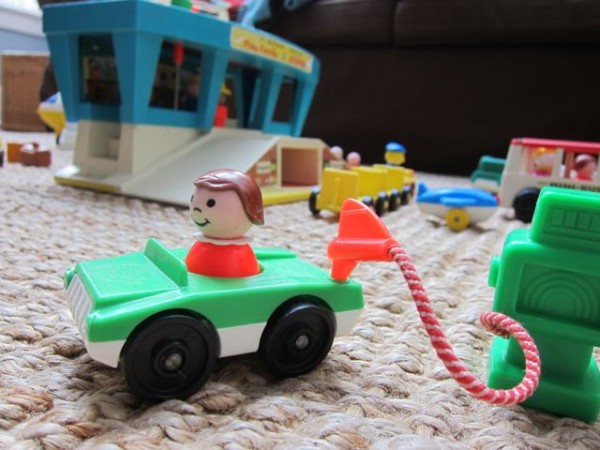 Even though eBay has a set limit on shipping costs, the price can surprise you if you didn't check it before bidding. One way around this is to set your search results to sort by "Price + Shipping: Lowest First."
7.  Start Local
Big or small, items are always cheaper if you can pick them up yourself and forego the shipping charges. Additionally, items with "local pickup only" as the shipping option are bid on much less often. So if you're willing to do a little driving, you can often score a great deal in your area.
To find these items easily and without having to download yet another app, go into advanced search and scroll down to "show results." Click "Local Pickup" and, under "Items Near Me," select how far you're willing to drive from your zip code for the item.
There are many ways to negotiate the eBay bidding world, but getting to know the search functions built into the eBay website is crucial to finding what you want, when you want it and at a price you're more than happy to pay.
What are some ways you've found to work the eBay search engine to your advantage?
Kristin Hackler is a freelance journalist and mother, as well as a regular contributor on a variety of home and family topics at ebay.com.