By contributing writer Sara Tetreault of Go Gingham Stylishly Frugal Living.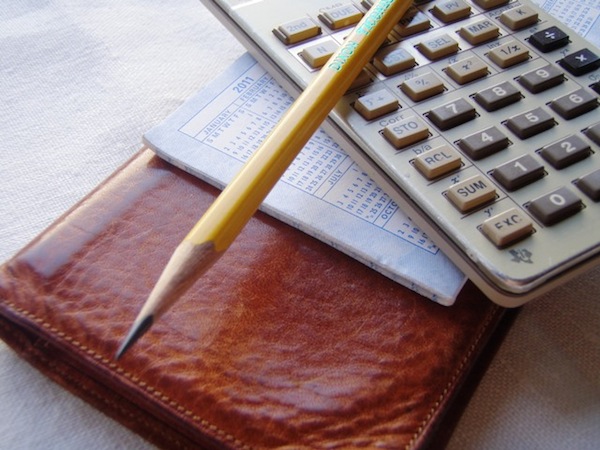 How One Family Budgets Money: Step 3 of 3
This is last part in a series of three about budgeting and how to track expenses by Sara Tetreault.
After you have gotten an understanding of where your money is going (step one) and defined your goals and dreams (step two), you can begin aligning how you live your life (your spending) with what you really want for your life (your ideal life).
This is where people get discouraged because they think of these changes as painful, life-disrupting "cuts" versus fun, life-enhancing alignments of your money outflow with your priorities. But by spending only on what you determine is important, there will be money to do what you really want.
Here are some specific, concrete, and actionable ways to reduce your F.A.I.T.H. spending categories. There are lots ideas – both simple and more involved. Which changes to make will be up to you. You're the best person to determine what will work for you but remember to start small rather than tackle all.
Reducing Food Expenses
Cutting the amount of money spent on a food budget begins with a plan.  Yes, a meal plan.
We eat healthier and waste little to no food by planning our meals before we go to the grocery store every week.  Here is an example of one of our weekly meal plans. It's not glamorous, but it's made up of non-processed, wholesome foods that are also easy to cook.  (As you can see, my two children cook one night a week, so I'm not always on kitchen duty.)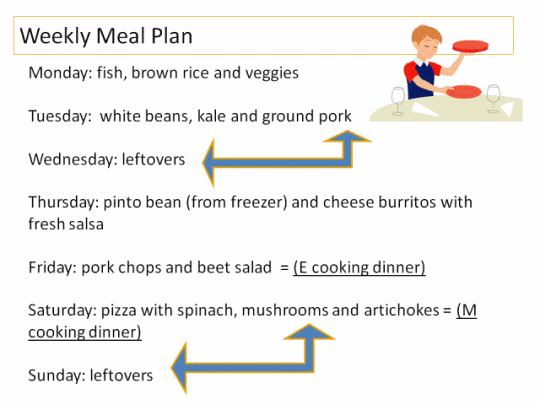 Lowering food costs for our family begins with a plan, and it is rounded out by cooking (learning and teaching kids), buying only what's on our grocery list (and taking advantage of bulk bins and cheap foods like beans), eating at home, and freezing leftovers and large batches.
Saving Money on Apparel and Home Decor
Here are my favorite strategies:
Choose classic styles that can be worn for multiple seasons. Limit purchases of trendy clothing and accessories so that your clothing can be worn for multiple seasons instead of one.
Reduce the amount of clothes you have.  Fewer items in your closet means there's less to keep track of. Be sure and limit the number of "dry clean only" garments and save on those costs as well.
Learn basic simple clothing repairs. Or trade a service with a friend who's handy with a sewing machine.
Limit the use of your dryer. Not only is this better for your clothing – all that heat is hard on fabric – but you'll save on utility costs, too.  Dry your items for 10 minutes or less in the dryer to remove wrinkles and make towels soft, not crunchy. Indoor laundry lines are easy to install and you can use them all year long.
Shopping second-hand first can really lower the cost of buying clothing both for you and your family and your home as well. Home decorations can be bought second-hand as well.
Try moving your furniture or accessories around before buying new pieces. Throw pillows can really update a room and cost a lot less than a new sofa or chair. Don't forget about framing artwork with second-hand frames as an alternative to buying new pictures to adorn your walls.
Adopt a new pastime or find a different activity to replace shopping, if that's your favorite sport.
Want to splurge? Go for it but limit your purchases to a new pair of shoes, a belt or a scarf. By adding a pretty accessory you'll feel like it's a whole new outfit and you only bought one new item.
How to Save on Insurance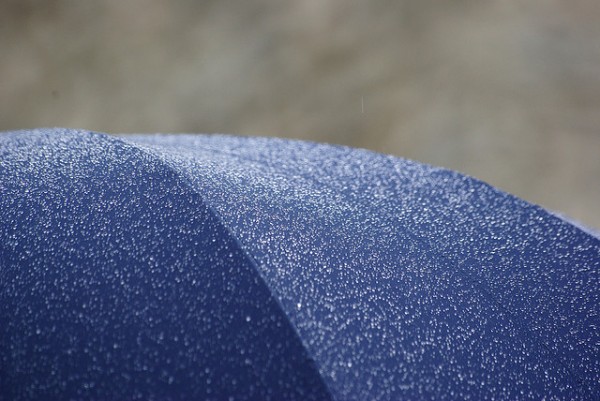 Insurance costs can really creep up if you're not careful. I have to force myself to really look at the statements and keep track of what the policies cost and how much the costs increase.
My trick for doing this? I have an annual date. No, not a romantic one (although, a glass of wine after wading through insurance policies is completely acceptable!), but a date that I go through the policies, make sure our deductibles make sense, and that we're not overlooking any discounts.
Automobile
Shop around, raise your deductible, and drive the speed limit. Yes, this sounds goofy but speeding tickets are expensive and they make your insurance costs go way up.
I'm about to shop around for our automobile insurance. Soon, we'll have a teenage driver and our insurance company doesn't give a discount for completing a driver's education course. How do I know this? "The Mom Network," of course! Don't be afraid to ask around and see what companies your friends or neighbors recommend.
Homeowners and Renters
Have you done upgrades to your home? This may mean lower premiums. New furnace installed or have an old house and you've replaced the plumbing? Check with your agent and ask for a discount. Remember, it never hurts to ask.
Renter's insurance isn't very expensive, you'll want to be covered if something happens to the stuff inside your house.
An easy way to keep track of all of your belongings, whether you own your home or rent, is to make a video of every room in your home. Place this in your safe deposit box or in a fire-proof safe in your home. If anything happens (heaven forbid!) you have a visual record that will help you remember.
Life
Go with a term policy. It's the least expensive and for a set period of time. There's no investments or cash back attached to it. It's simple.
Medical
If you've recently lost a job, don't automatically go with COBRA. It's expensive and you do have other options. Check out individual policies.
If you're healthy, consider a low monthly premium with a super high deductible. Our individual policy allows us to have six doctor visits per year with a $25.00 co-pay. My husband and I have yet to use all of the visits during a calendar year.
Dental
Dental insurance might not be a good deal if you have to take out an individual policy.  If you have good home care (which means you floss daily and brush regularly), pay out of pocket. We also only go to the dentist once-a-year.
Work with  your dentist, too. Our dental office will let us skip extra treatments and not see the dentist unless it's necessary. Having teeth cleaned by a hygienist and not seeing the dentist has proven to be a lot less expensive.
Make a date with your insurance policies and make sure the deductibles are correct and you're not overpaying. We all need insurance but we don't have to overpay. Take the time and make sure policies are correct. It can really save in the long run.
Reducing Transportation Expenses
Here are my top tips for saving money on transportation in your budget.
Thou shalt not lease
Leasing equals buying a car – only on really bad terms.  If you need to get another car, buy a used one. Find one that's solid, reliable, low-maintenance, and fuel-efficient.
Keep driving the same car
Develop a  relationship with a mechanic to determine whether your car can be fixed or if it needs to be replaced. My Subaru is almost 21-years-old and the reason it's still in good working condition is because of our wonderful mechanic.
Drive less, save more
While driving less can mean you'll save more, there's no real financial savings in keeping your car and using public transportation. To actually realize the savings, you need to actually get rid of your car. Think about car sharing or bike-riding.
Cut Housing Costs: Downsize and Frugalize
Mortgage
Have a job? Refinance. It's the easiest way to lower your mortgage payment. If you have principal mortgage insurance (PMI) and enough equity in your home, talk with your mortgage company about eliminating it to put more money in the bank.
Think smaller
A smaller home or apartment means less to pay for, less to maintain, less to heat, and less to furnish. A larger space means more space for things – and those things cost money to buy and maintain.
Reduce utilities
Skip watering your grass in the summer and let it get brown instead. You won't have to cut it as often and it always comes back to life in the fall. Capturing your rain water for watering your garden is another way to reduce water consumption. Awnings keep a house cool in the summer, too.  In the winter, set your thermostat lower and put on a sweater – cashmere and second hand, of course.
Maintenance
Got kids? Have them do the house chores. Yard work, house cleaning – you name it! Chores are great for kids and they need to learn these life skills. Make chores part of their allowance and pay them. Kids need to learn money managing skills, too.
Another option for bigger projects is a labor exchange with friends or neighbors. We traded labor with our neighbors and both got a big outdoor project done in much less time than if we were doing the work alone.
And, don't forget to check the library for books on house maintenance projects. By doing the work yourself, you'll save money and learn something along the way.
These are a just a few ideas to get you started saving so that you can enjoy more. Remember to start small (think "baby steps") and adjust your attitude — frugal doesn't have to mean frumpy. Frugal can be fancy and fun!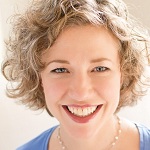 Sara Tetreault is the creator of Go Gingham – Stylishly Frugal Living. Be inspired with tips, tricks, and techniques that save money, resources, and time for healthy and green living. Find Sara on Facebook, Google+, Pinterest, and Twitter.
Photo credits: umbrella, calculator and home office by Sara Tetreault.