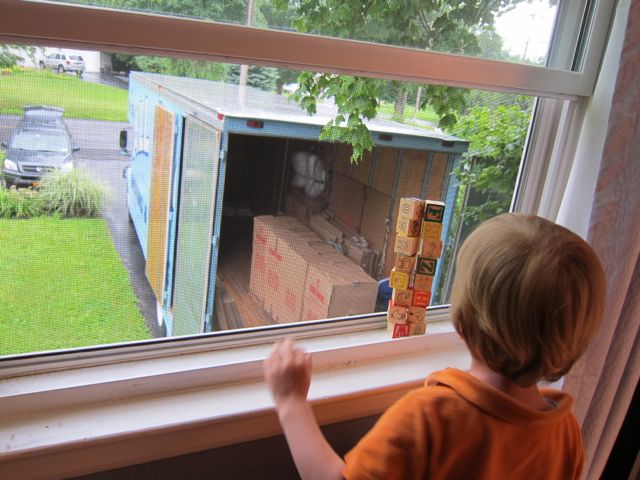 This article is the third part in a series about moving:
Part 1 | 14 Tips for Finding the Best Neighborhood
Part 2 | How to Find a Quality House to Rent
Part 4 | How to Plan, Purge, and Pack for Your Next Move
Part 5 | The Ultimate Moving Checklist for Families
The problem with trying to save money on relocating is that you could fall into the hands of a cheap but unethical mover.  Ever since the moving industry was de-regulated in 1995, and federal oversight was reduced, it's been easier for fly-by-night companies to get into the business and sometimes round up customers in sketchy ways.
For example, one tactic is to quote you a temptingly low price.  Once the movers get your stuff onto the truck and weighed at an off-site center, they tell you that the move is actually going to cost much more.  When I was moving from apartment to apartment in New York City one time, I ended up paying three times as much as the lady on the phone told me the move would cost.
I didn't put up much of a fight, but they say that if you don't agree to pay, the movers might refuse to deliver your things or threaten to sell them to make up for the loss in income.
One way to begin finding a trustworthy mover is to ask friends, online email groups, or a local real estate agent for recommendations.  I'll talk more about red flags for scams later, but first here is a break-down of various ways to approach your move.
Large Moving Companies
The plus side of franchised moving companies like United, Allied, and Mayflower are that they are established, have a reputable organization to back them up, and are not likely to spring any surprises on you.  On the minus side, the costs will be higher than alternative or smaller movers.
Unless you have a huge house with tons of furniture, another disadvantage of large companies is that they will need to combine your stuff with others to fill the kind of tractor-trailer trucks that make up their fleet.
Not that there's anything wrong with sharing.  The problem is that, because they have to load and unload several other houses, large companies can usually only give you an estimated delivery window of 2 days to 2 weeks!
If you don't have a comfortable place to stay while you are waiting, this situation could be a logistical nightmare. It's the reason I have not gone with a large company since I've had a family (thus less flexibility and more people to get settled).
Do-It-Yourself
The cheapest method — as with all things in life — is self-serve.  I have rented many a U-Haul in my day, and we even leased a bucket of bolts for our first move as a family.
The reason was partly financial, but also because of immediacy of delivery.  It's just not so easy anymore to couch surf while your stuff is moseying across the country (as you will often have to do if you go with a large company).
The most well-known do-it-yourself moving companies are U-Haul, Budget and Penske.  (Penske gets the highest ratings of the three on epinions.com.)
Loading and Unloading Help
Don't have any brawny friends you can ply with pizza and beer?  A still very economical solution is to rent and drive the truck yourself, but hire someone to do the heavy lifting.
To move our stuff from storage to the Budget truck we rented for our first family move, we called a locally owned moving company and asked how much they'd charge to simply load up our truck.
It worked out fine, but we were much happier with the professional service on the other end, when we hired unloading help through eMove.com.  The guys arrived on time, did their job extremely carefully, and there were no hidden charges.
eMove.com provides a whole online database of moving helpers with tons of consumer ratings to help you find safe and reliable help.  Quotes appear instantly online, including the number of workers and the estimated time to complete the job.  eMove.com can also find people to help you pack and unpack, clean, or drive.
You Load, They Drive
Driving a run-down truck full of heavy furniture across the country can be harrowing.  Just ask my dad.  Another budget-friendly option is to hire someone to do the driving part.
Perhaps the most well-known company in this category is ABF U-Pack Moving.  In this scenario, the moving company drops off a storage pod or trailer in front of your house or in your driveway.  You pack it up, and then they deliver it for you.  Watchdog website MovingScam.com also endorses United Mayflower Container Services.  Check the MovingScam website for discounts on some of these movers.
Small- to Mid-Size Moving Companies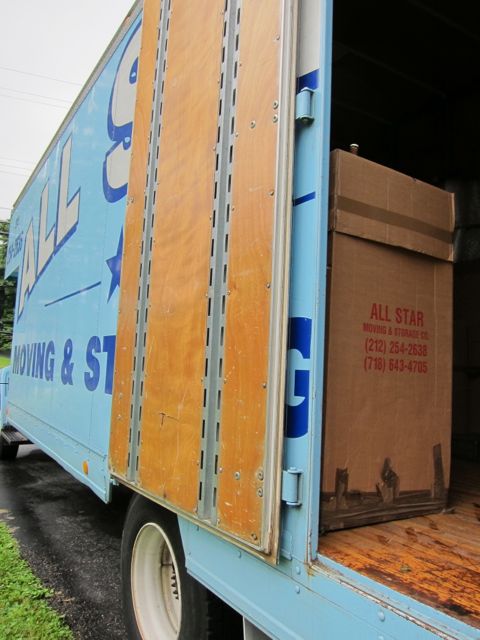 This is the road we took with our move from Arlington, Virginia to New York City.  We found a New York-based company by consulting the moving watchdog website, MovingScam.com.  The company, All Star Moving, was only one of three companies endorsed by MovingScam.com at the time (now the website has a longer list of small- to mid-sized companies).
All Star received only positive ratings from people on that website, and I found similarly glowing reports in other review sites.  Perhaps most importantly, the company had small trucks available, one of which would be dedicated to our stuff only, which meant delivery the next day.
The cherry on top was that they came in much lower in price than anyone else.  (And the fee was not an estimate, but a guarantee — there were absolutely no extra charges added on at the last minute).
Watch Out for These Warning Signs
Years after my sketchy high-priced New York move, I was back in the city, this time with my family, and my friend Elizabeth was shopping around for movers to Pittsburgh.  She called several small companies who never made a home visit to give an estimate.  Elizabeth explained:
They'd stay on the phone with you, do an inventory from your memory of your things, then 'take off for this' and 'deduct for that,' reaching a price that was 'in your price range.'  That was their first question.

I don't mind getting a bargain, but it started to feel like these companies were a bit desperate (which did make me feel bad, I really like to help people out).  But this uneasy feeling, coupled with a few web searches for user reviews and the Better Business Bureau website ratings, showed that these companies — while small, cheap, and very keen for our business — were not the most reliable to deal with.
Elizabeth and her family ended up choosing a company called Flat Rate, which gave them an up-front all-inclusive price — not an estimate.  Even though the price was $1000 over the lowest quote, they liked the fact that the company guaranteed the price and they felt they could trust them to deliver on time (a common complaint about fly-by-night companies).
The extra money goes "a long way in the peace of mind category," says Elizabeth.  And that's saying a lot for a mother of two little kids in a new city, who will have to deal with it all if it goes awry."
To avoid getting cheated, follow these tips for finding a reputable mover:
Try to get an all-inclusive price, not an estimate, that will be free of hidden charges and last-minute fees
Beware of companies that ask your budget straight off and tailor their estimate accordingly
Do not rely on telephone quotes:  an estimator should come to your house and evaluate your stuff
A mover should get mainly positive consumer ratings at places like Epinions.com or MovingScam.com
Go with a company that has been around for many years
Make sure there are no complaints lodged against the company at the Better Business Bureau
For more tips, see How to Find a Reputable Mover.
Get Estimates
Once you have identified a few companies that fit your bill, it's time to ask them to come to your house, take a look at your stuff, and give you a cost estimate.
In Who Will You Trust To Drive Off With Everything You Own?, epinions.com advises negotiating.  Companies will often have different corporate and personal rates, so make sure you tell them if you are paying for the move yourself.  Ask if they have any discounts or specials running at the time. epinions advises,
Line up at least 3 companies to come to your house for a quote (free). Save your favorite company for last because they will usually price-match or match weight. Leave the previous estimator's paperwork where they will see it. When they ask you about it ask them why their service is better. Estimators expect you to check out other services. You will also have a chance to negotiate when they call to see what you have decided.
Ask when you need to give them a definite answer.  Even if you are moving in high season (summer), often six weeks of lead time is all you need to reserve a mover.
Budget-Friendly Boxes and Moving Supplies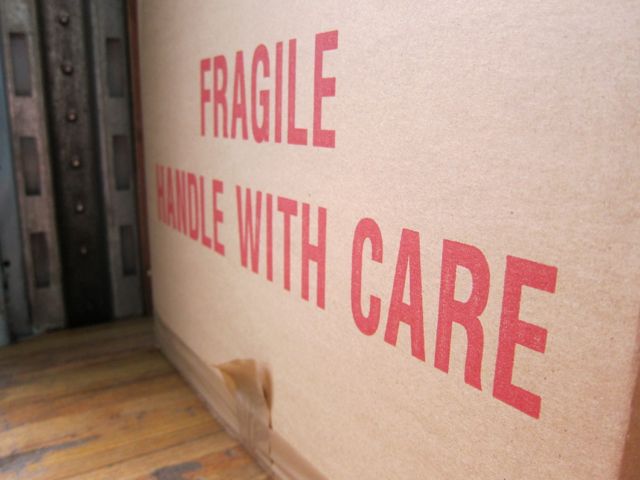 The cheapest and least wasteful way to find sturdy moving boxes is to check Craigslist or Freecycle for people getting rid of theirs.  If you don't see any offers, put in your own request for moving boxes.  People are usually happy to see their old boxes get some good use again.
For regular boxes, which might not be as strong but will probably do the job, you can stalk the neighborhood on recycling day or go dumpster diving at the county recycling center (guilty!).
Here are nine more places to find free boxes (a post I wrote for Parentables).
Of course do-it-yourself companies like U-Haul and Budget sell moving supplies (that cost less than office stores), but to save more and have them delivered to your house, try UBoxes, endorsed by MovingScam.com, or BoxesDelivered.com, recommended by Real Simple magazine.
The next and final installment in this moving series is a moving checklist that will help you tie up loose ends and keep your life chugging along smoothly, even while relocating your family and everything you own.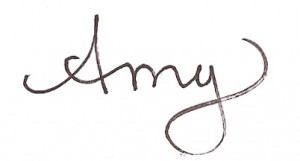 This article is the third part in a series about moving:
Part 1 | 14 Tips for Finding the Best Neighborhood
Part 2 | How to Find a Quality House to Rent
Part 4 | How to Plan, Purge, and Pack for Your Next Move
Part 5 | The Ultimate Moving Checklist for Families