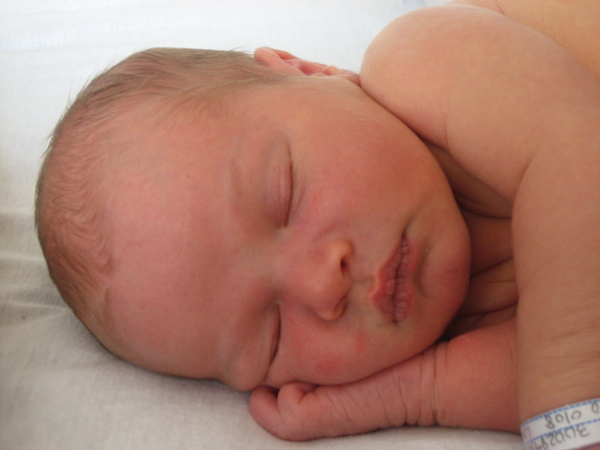 We are so happy to announce that Luke Franco Suardi officially joined our family on July 29 at 1:08 a.m.  He was born just an hour after arriving at the birth center, making us thankful for simple things like full tanks of gas.
I credit such a quick and rewarding labor and birth to the emotional and physical support I received from my doulas, midwife and birth center.
Even though Luke is fulfilling his angelic newborn role, life is certainly fuller than ever and I am grateful to the friends and bloggers who are filling in for me for the next several weeks.  Taking care of my family and household is my full-time job, and that, of course, is next to impossible to delegate.
Finally, I want to extend a big thank you to my readers, who inspire and sustain me, and who make this whole writing thing worthwhile.