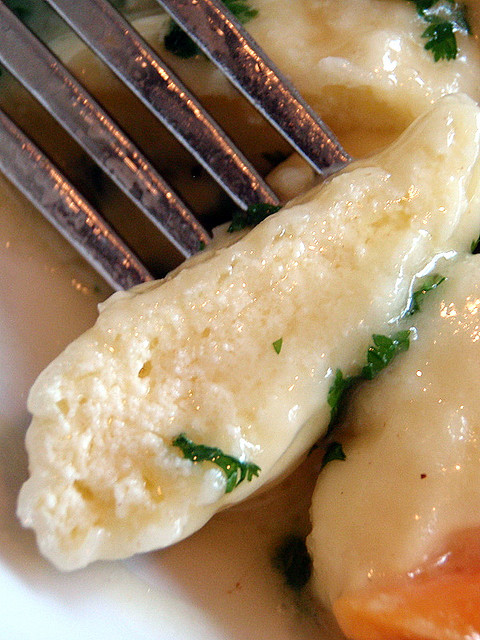 I love Mark Bittman. When I didn't know how to cook anything, he taught me How to Cook Everything.  Well kind-of.  I admit I still consult this Gen X Joy of Cooking to figure out complex operations like how to boil eggs.
Last night my daughters and I made Bittman's ricotta cheese gnocchi, and they were — true to his style — simple, classy, and delicious.
Normally you hear about potatoes being used to make gnocchi (pronounced YNO-ki), a rich Italian dumpling eaten with simple sauces. Even though my sister and her Argentine husband make them without a shrug, I've always been intimidated by making fresh pasta.
But when Bittman claimed that these cheese gnocchi were quick and easy, I believed him. And he didn't disappoint. I wanted to share the recipe with you because my Italian husband and children (all under eight) gobbled them up and asked for seconds.  Then again, what kid doesn't love pasta made with cheese, flour, and butter?  (If yours get squeamish about green things, just remove the sage before tossing with the gnocchi.  Its flavor will have already infused the butter.)
My second- and third-grade daughters got great satisfaction from helping me cook. They dropped the gnocchi batter by the tablespoon into the water, watched them rise to the surface, fished them out and lay them into the sage butter. "They're so good!" Sofia exclaimed, when we tasted our first sample. "And they're homemade!"  Bingo.
I doubled Bittman's recipe so we would have enough for leftovers.  This amount would work great if you have guests for dinner.  To make just enough for four people, just half the below recipe.
(Just for fun, you can also see a two-minute video of Mark Bittman making the gnocchi.)

Ricotta Cheese Gnocchi
Adapted from The Minimalist: Ricotta Gnocchi Are Sticky and Lumpy (and Just Right) (October 27, 2010) by Mark Bittman
Makes 8 servings
Salt
One 32-ounce container ricotta cheese, preferably whole milk
4 eggs, lightly beaten
2 cups freshly grated Parmesan
Freshly ground black pepper
1 1/2 to 2 cups flour
6 tablespoons butter
bunch of sage leaves (about 20)
1. Bring to boil a large pot of water with 2 teaspoons of salt. Combine the ricotta, eggs, Parmesan, and 1 1/2 cups flour in a large bowl (or food processor), along with some salt and pepper. Add more flour until the mixture forms a very sticky dough. To make sure it will hold its shape, take a rounded tablespoon of batter and, with another spoon, gently scrape it off into the boiling water.  If it falls apart, stir in a bit more flour to the ricotta mixture.
2. Melt the sage in the butter in a large skillet over very low heat.
3.   Drop the ricotta mixture by the rounded tablespoon into the boiling water, working in batches of six or so at a time so as not to overload the pot.
4. When the gnocchi rise to the surface, remove with a slotted spoon and transfer to the skillet (if you plan to eat them right away) or to an oven-safe platter (if you plan to serve them later). When all the gnocchi are done, gently toss with the sage butter (or pour the butter over the platter of gnocchi), taste and adjust the seasoning, and serve immediately.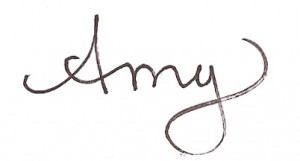 Photo: joyosity