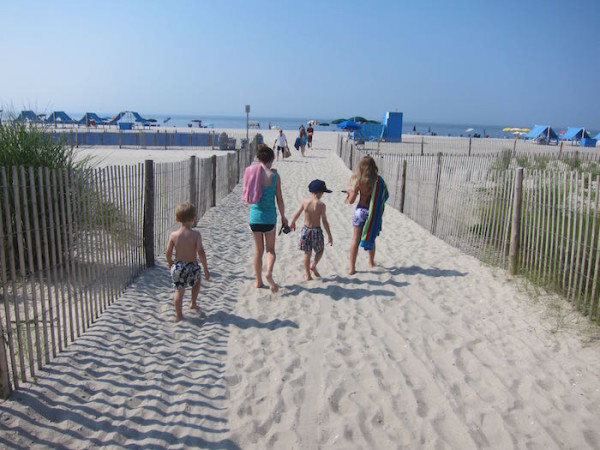 I earn a vacation just preparing for one. Trying to get stuff done before the departure, tying up loose ends, and packing for a whole family can be a Wonder Womanly task. Then there's worrying about the empty house.
I've had my share of homecomings with newspaper landslides, crackly plants, and overstuffed mailboxes. Now I try to get this stuff taken care of ahead of time, so I can relax and start acting like I'm on vacation.
Find a caregiver for your pets and make sure they are set with favorite toys and treats.
Suspend newspaper and mail deliveries.
Ask neighbors to water plants, or use a self-watering system like a bottle of water with holes in the top turned upside-down. If you're gone for a while, you might arrange for grass-cutting so the place doesn't look overgrown.
Notify teachers and after-care providers if your child will miss days.
Supply the fridge and pantry with enough to get you by for a few days upon returning. For longer absences, think of frozen and canned food and shelf-stable milk. (Apples also hold well in cold storage.)
Extend that vacation glow when you come home by cleaning the house before you leave, including getting all the laundry done and put away.
Before you leave, lower the heat to 55 degrees (any lower and the pipes could freeze). In summer, turn off the air conditioning or, if pets are staying, keep it at a low level.
Turn down the temp of your water heater. Mark where you had it before (120 degrees is considered safe and energy-efficient), and make a note to turn it back up as soon as you get home.
Leave a few lights on inside and out, and consider leaving the television on (a good deterrent to thieves).
Turn off or unplug valuable appliances such as computers and stereos to protect them from power surges and to save energy.
Lock all doors and windows and set any alarms.
Give your house key and your cell number to a trusted neighbor, in case there should be an emergency.
And now that you've done everything – rest and relax, knowing you'll come home to an organized and peaceful home.