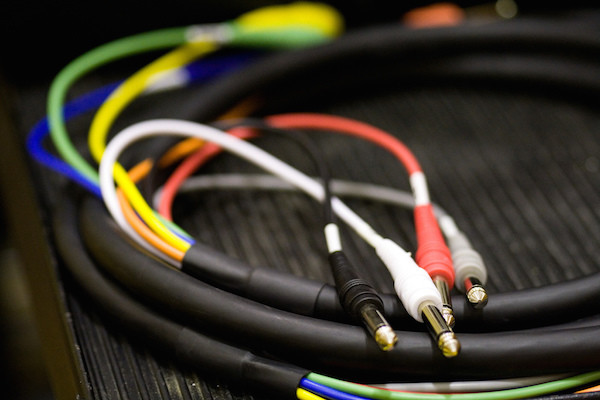 What would you do if you could start all over with your cable, Internet, or phone company? That's a question I'm asking myself as we prepare to move three states away.
Consumer Reports (CR) just published ratings on phone, Web, and TV services after surveying 70,000 people. Surprisingly, Voice over Internet Protocol (VoIP) providers got the highest ratings. Skype and Vonage are some well-known VoIP companies, but newcomer Ooma scored the highest. While the equipment is expensive ($200), domestic calls are free, international are dirt-cheap, and Consumer Reports estimates the monthly cost to be about $6 per month over a three-year period.
Sounds great, but CR also tipped me to the fact that some alarm systems require a land line. ADT confirmed this: VoIP takes the alarm system offline when the Internet is down. A quick check at mylocalcrime.com tells me we might need the alarm system (and the more costly land line service). Luckily, CR says there are ways to keep the price tag in control.
1. Fiber packs a good bundle
Fiber-optic systems like Verizon FiOS and AT&T U-Verse scored higher than cable bundlers on all three services.
2. Peer in every corner
When comparing deals, check activation and equipment fees. For some reason, rates can vary widely depending on where you find them: direct mail, Web site, over the phone. Ask neighbors what they are paying. Call companies, even several times, as rates can change depending on who you talk to.
3. Bargaining works
"One-third of bundlers said they negotiated for a better price or package before signing up," says Consumer Reports. "Of those, more than 90 percent were successful. For more than 40 percent, the reward was a discount of up to $50 a month."
Even if you are staying put, it pays to call, CR advises. Say you are a loyal customer, and you are happy with everything but the price. Or find a lower rate from a competitor and ask them to match it.
4. Look to the long haul
Remember that deals are designed to lure you in, but after a year or so, rates jump. Ask when and by how much prices will change, so you can compare overall costs. Even after prices go up, CR encourages people to haggle a better rate every time a promotional deal ends.
So there you have it. Now I'm off to do my homework.
Sadly, no fiber-optics in my new hood, but I've already sent out a missive to the neighborhood listserv to get some local feedback. Since we're finally putting down roots, it would be nice to get good service at a fair price and stick with it.