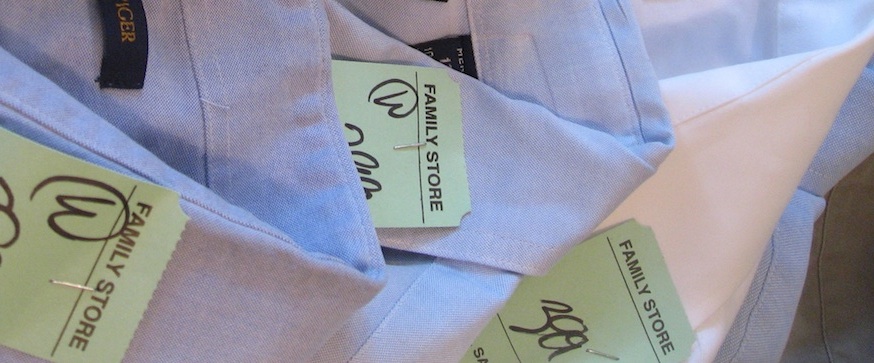 I'm no a fashion plate, but I do appreciate good quality and a touch of style. At Parentables I wrote about how I apply frugal principles to my husband's clothing too.
Land's End. Ralph Lauren. Geoffrey Beene. Old Navy. Pierre Cardin. These are the kinds of button-down shirts I have found for my husband, Enrico, at the thrift store.

Sure, I've bought clothes for my kids and myself at Goodwill. But until a couple of years ago, I never thought about dress shirts.  Read the rest.