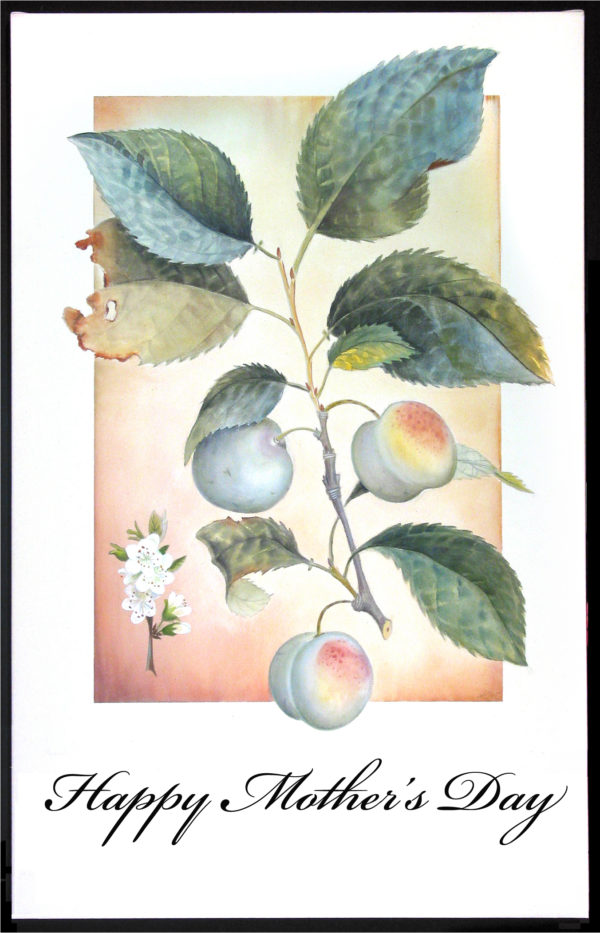 As promised, here is the image of one of my mother's paintings, which she customized for you to use on Mother's Day.
It is free for you to download, and print or send electronically.
My mom, Lynn Carden, whom you met in her post about decorating tips, is a working artist represented by B. Deemer Gallery in Louisville, Kentucky, and Park View Gallery in Chillicothe, Ohio, where she and my dad live.
My parents' mothers have passed away, as has my husband's mamma and some of my friends' moms. This small gift from my mother — who has warm feelings to all the readers who have been a part of my life over the last few years — is for you too.
So please take one — and know that we are thinking of you this week, and on Sunday, when mothers all over the country are appreciated an extra bit more.