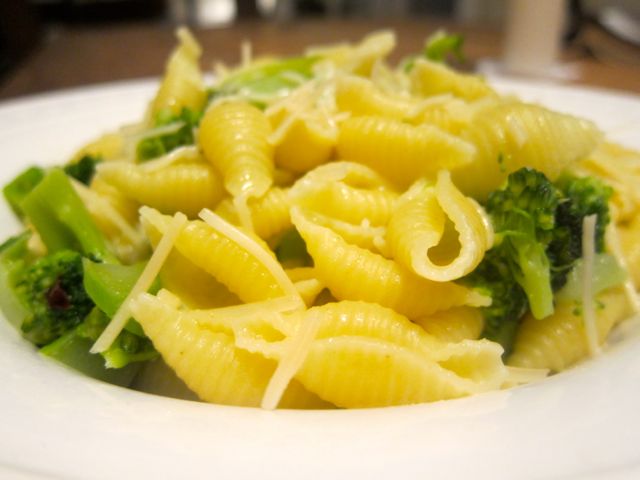 There is a much longer version of this recipe that I used to make when I was learning to cook.  Enrico and I had just gotten married and were living in Milan, and in one of our wedding presents — Marcella Hazan's renowned cookbook for Americans The Essentials of Classic Italian Cooking — I found a recipe that combined two of my favorite things: pasta and cauliflower.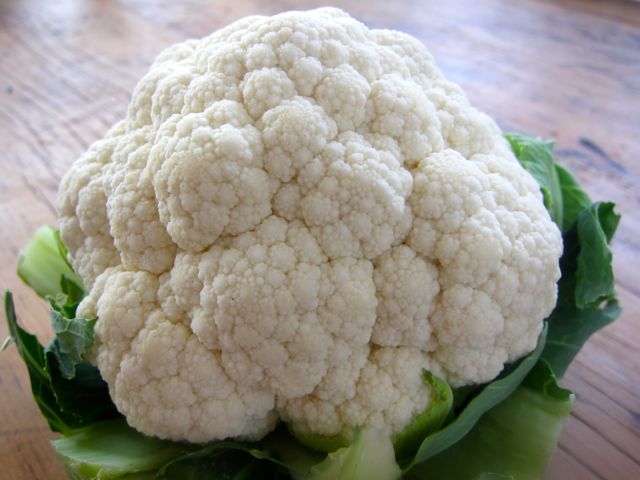 Enrico's mom made cauliflower pasta the same way as the cookbook, but the method required boiling, draining, and then sautéing the vegetable in a separate half-hour process that involved almost constant stirring.  Then one day I went for dinner at a friend's house — another American woman married to an Italian man — and she made a similar pasta with a broccoli, but it was much quicker.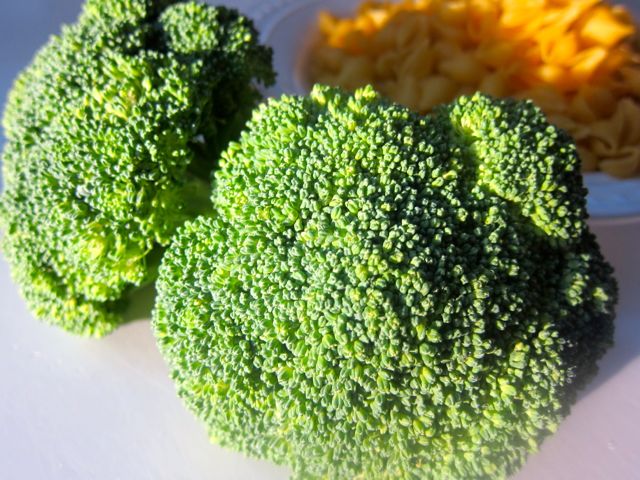 Instead of cooking the pasta and vegetables in two separate processes, she simply boiled them together, drained them, and tossed them with the flavoring ingredients (oil, garlic, and red pepper flakes).
At first I looked down on this short-cut, favoring the authentic Italian slow cooking method, which I was convinced tasted richer.  But the ease of the streamlined (American?) method was so tempting, I too was soon getting dinner on the table in 20 minutes.
Another thing I love about this recipe?  It combines two food groups in one dish, so all I need to do to complete the picture is serve a hunk of cheese (or other protein), and done.
Here's the easy recipe.
Pasta with Broccoli or Cauliflower Sauce
serves 4 to 6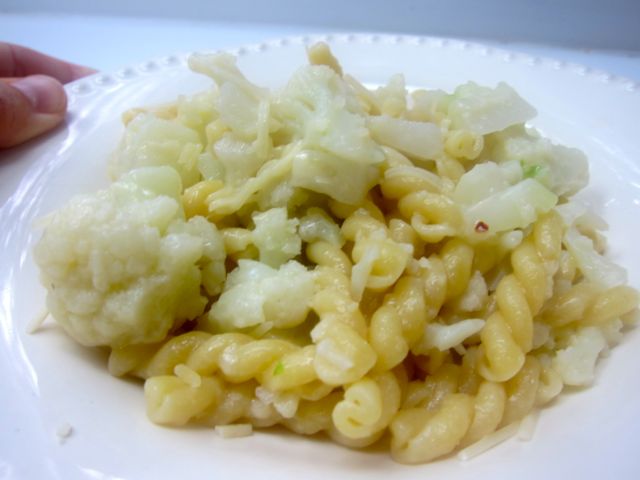 2 small broccoli crowns or 1 big stalk or 1 small head of cauliflower or 1/2 large head
1 box of short pasta (1 lb.) such as tubes, shells, or other chunky shape
1/4 cup extra virgin olive oil
1/4 cup butter
1 to 2 cloves of garlic, minced
pinch of red pepper flakes
salt
In a large pot of water, add 1 1/2 teaspoons of salt, and bring to a boil.
Chop the broccoli or cauliflower into bite-sized pieces.  Stems are fine to use, but peel the skin of the broccoli stalk if it's very tough.
In a small saucepan, sauté the garlic and pepper flakes in the butter and oil until golden.  Remove from heat before garlic gets brown (and bitter).
When the salted water has come to a boil, dump in the pasta and chopped vegetables.  Cook according to the pasta instructions until al dente, stirring occasionally.
Drain the pasta and veggie mixture and dump back into the pasta pot.  Pour in the garlic mixture and stir until all the pasta is coated.  Taste and correct for salt (although the salted pasta water should do the trick).
Serve immediately, with fresh-grated parmesan if you like.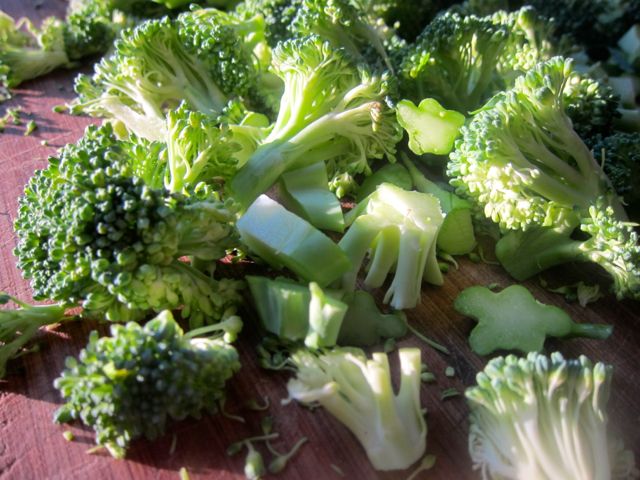 Broccoli has more nutrients than any other vegetable, according to the USDA, including vitamins A, C, and D, beta carotene, calcium, fiber, iron, and antioxidants.  Cauliflower is a close cousin in the same family of flowering cabbage and is rich in vitamin C and potassium.
My kids love it when they can smell the familiar scents of cauliflower or broccoli pasta cooking, and even though certain individuals will leave large chunks of plant matter at the bottom of the bowl, I know there is quite a bit of good nutrition in the bits and juices that cling to the pasta.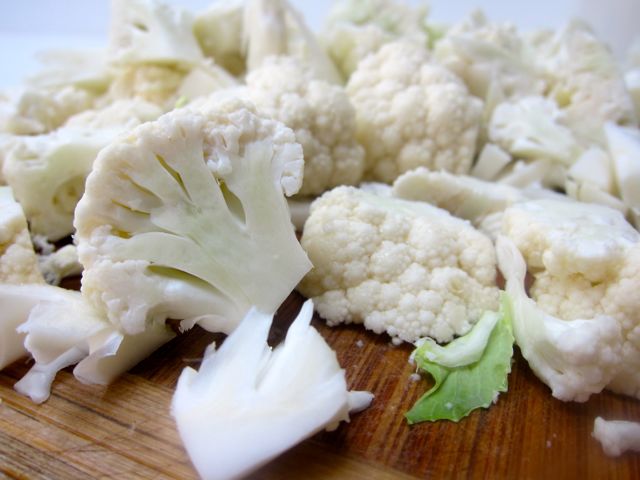 I hope you like this recipe as much as we do.