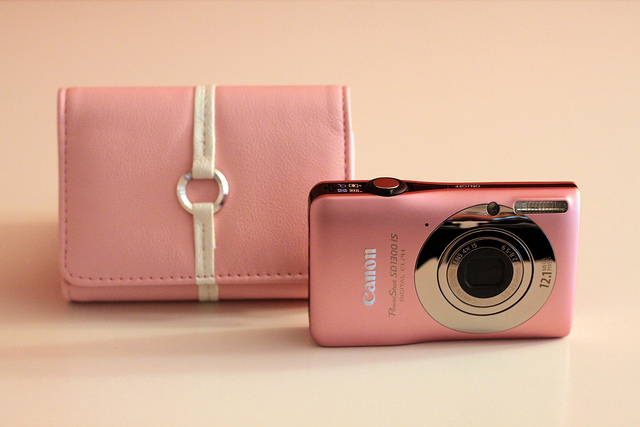 What do you do when you need a microwave, high chair, or cell phone?  Picking something off the shelves based on looks, availability and price can be like a stab in the dark. Sometimes we get lucky and the product serves us well. Other times, we have to start all over, wasting money and piling more junk in landfills.
One of the main reasons I like online shopping is because it goes hand-in-hand with easy research.  Just like the Internet has forever changed the concept of encyclopedia, it has also provided consumers with the power to harness collective wisdom to make smart buying decisions.
1.  ConsumerSearch: All the Reviews in One Place
I highly recommend ConsumerSearch as the first stop in any fact-finding mission.  The goal behind ConsumerSearch's no-stone-unturned kind of research is to "reduce the amount of time it takes to make an intelligence purchase."  How do they do it?
They comb through ratings from print magazines, international reviewers, professional testing organizations such as Consumer Reports, as well as hundreds of user ratings on sites like Amazon and Epinions.
They analyze these reviews based on credibility, expertise and relevance.  For example, in trying to individuate the best steam iron, they gave the Consumer Reports review less weight as it was conducted several years ago and some of the recommended models had been discontinued.  They found a recent review of 11 steam irons by Good Housekeeping to be the most helpful.  However, because professional testers use brand-new products, they backed up their research with reviews from Amazon customers who had brought up questions about durability.
Finally, ConsumerSearch digests all these reviews and writes a report with their top recommendations for that product.  They also provide you with places to buy the products using price comparison service Shopping.com.  Even though Shopping.com is owned by eBay and there may be conflict-of-interest issues there, I found it to be pretty good at identifying good prices at reputable sellers.  To be really sure, you could also punch in your product name into Google Shopping.
Until recently when ConsumerSearch won a Webby Award and made it in TIME Magazine's Top 50 Websites 2009, the site has been relatively unknown.  However ConsumerSearch has been around since 1999 and is now owned by About.com and The New York Times.
While ConsumerSearch recommends thousands of products and services from bicycle helmets to cat food to weight loss programs, if you can't find what you're looking for or if you want to read the full story behind some ratings, here are some more recommendations.
2.  Consumer Reports: Professional Testing and Buying Guides
Published by a respected nonprofit consumer advocate organization, Consumer Reports is also available online for nominal yearly fee. Being a member means you can search for product ratings any time, avoiding piles of magazines cluttering your house.  The experts at Consumer Reports test-drive all sorts of things — from coffee makers to washing machines to paper towels.
3.  Cook's Illustrated:  Kitchen Tools & Food Brands
Cook's Illustrated publishes several advertisement-free magazines, which include unbiased cooking equipment reviews and taste tests of supermarket ingredients.  You can get it all one place when you become a member of their website, although it will set you back $34.95 a year.  This organization is a valuable resource, however, and members can also access decades years worth of Cook's Illustrated recipes, which have been tested as many as 30 times to arrive at the best possible result.
4.  Babble:  Gear for Kids & Parents
My favorite parenting magazine also tests kids' products in their Babble Best series. You can find reviews and price comparisons (with an eye to style) for all sorts of things such as lightweight strollers, sippy cups, cribs, and even boys' formalwear.
5.  CNET:  Electronics
Although they do accept free samples and ads, the tech experts at CNET pride themselves on objective reviews of everything technological from Internet access to GPS devices.  The folks at Wise Bread also have some suggestions for finding the sweet spot when buying electronics.
6.  Kayak:  Travel
Ever since Kayak came out five years ago, I've been hooked. Unlike other travel search sites, Kayak searches not just airlines but hundreds of travel sites. When you want to book, you are taken directly to the source so you avoid the middle-man and the commission fee.
Kayak is more of a price comparison site than a source of reviews.  If you'd like more information on doing travel research, check out this article by the New York Times' Frugal Traveler, Matt Gross, who also uses Kayak to find cheap flights.