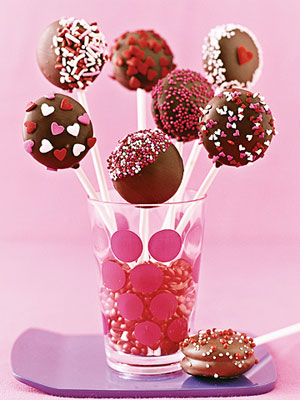 The only problem with these lollipops is that they look so dang good that people think you just went out and bought them. So if you want to get credit for your efforts, I suggest either bragging shamelessly, writing "Made by Me" on the packaging, or making them kinda sloppily.
When my daughter was turning 5, we made these together (with her 4-year-old sister) for a Valentine-themed birthday party. We had a lovely time: the recipe is no-nonsense and the only non-supermarket ingredients are the lollipop sticks, which we found at a craft store. (Popsicle sticks could be substituted but wouldn't be quite as elegant.)
Chocolate-Covered Lollipops
(adapted from Parents magazine)
Makes 16 pops
15 caramel squares
32 vanilla wafers
16 lollipop sticks
1 cup semisweet chocolate chips
sprinkles
1. Unwrap caramels and melt them in the microwave according to the package instructions.
2. While the caramel is still warm, quickly spoon small dollops onto the 16 wafers.
3. Place a lollipop stick in the center of the caramel dollop, and top with another wafer to make a cookie sandwich.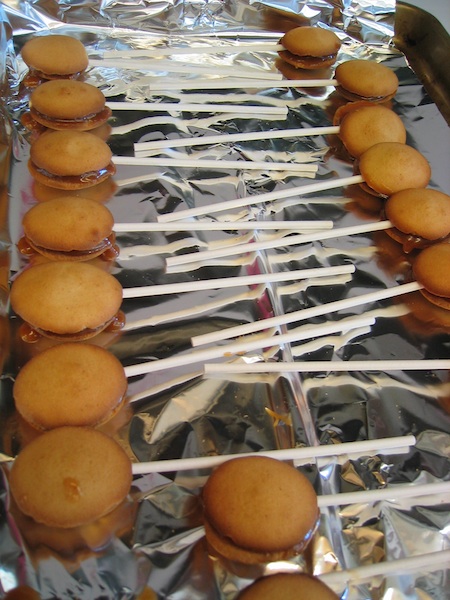 4. Melt chocolate chips according to package instructions. (We used the microwave.) Dunk each cookie sandwich and allow the excess to drip away.
5. Decorate lollipops with sprinkles and set to dry on a wax-paper-lined cookie sheet.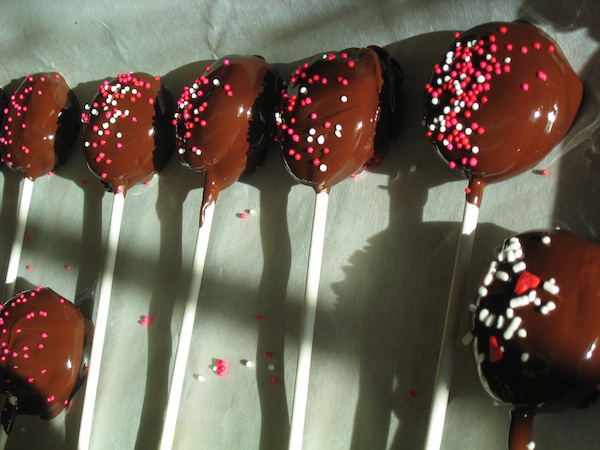 6. Chill for 5 to 10 minutes or until firm.
Since we used these as party favors, we slipped the cooled pops into cellophane treat bags (also available at craft stores) and tied them with thin red ribbon.
For goodie bags, my daughter personalized paper lunch bags with crayon hearts. Children used them to carry home the Valentine's cards they created at the party and a couple of lollipops, which they picked from a bowl before leaving.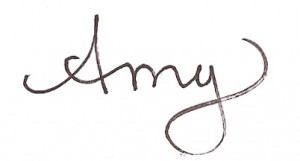 Top photo credit: Parents.com