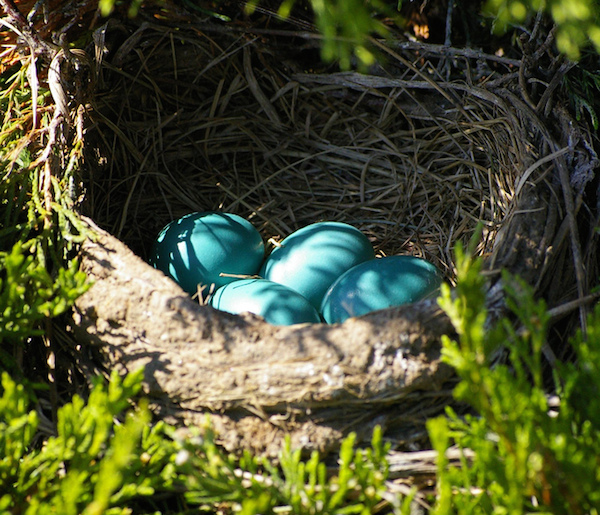 One thing I love about blogging is the freedom to work on my own schedule and to choose my own topics.  The downside of a one-woman enterprise is that there is no one to take over when you go on vacation, get sick, or have a …
Baby
It's official:  in July, we are expecting a little boy.
Compared to families that have 12 children, four is small beans.  But I've found that going from three to four seems to tip us into the "large family" category, where people say, "Oh my God," instead of "congratulations" (and sometimes I agree with them!)
Usually the next  question is, "So are you going to have any more?"  And here is my best answer:  life is wonderfully unpredictable, and as much as I don't like the idea of never having another baby, I have to admit I am thinking:  caboose.
Move
To add to the hub-bub of this summer, we'll also be moving from Manhattan to Syracuse.  My husband's fellowship in child psychiatry is ending and he'll be starting a one-year fellowship in forensic psychiatry.
As you can imagine, my second-trimester nesting hormones are going crazy, but with no nest to feather as of yet, I feel like all I'm doing is flapping around and squawking.  Eventually we'll find our house and our neighborhood, and hopefully a little circle of friends to share our brief but intense time in Syracuse.
Blog
During this busy period, I'll be posting a bit less (more like once a week, instead of twice a week). I know my readers are busy too, so maybe less is more for all involved.
The blog is going well, with traffic slowly but surely increasing and connections multiplying.  I appreciate every time you take a minute to write a comment or pass along a post to a friend.   Each article is a labor of love, and it's rewarding to be able to share with as many people as are interested.
Big Apple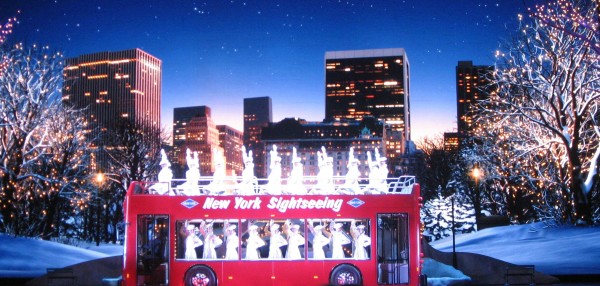 These two years in Manhattan have been at once exhilarating and exhausting, exasperating and ecstatic.
Life for us here is unsustainable, but I'm glad to have experienced what it's like to raise children in a place where people hail cabs instead of drive minivans, where the only place you'll see a blade of grass is Central Park, and where kids push elevator buttons instead of back doors.
In the best of times, it was like living a vacation, with Rockefeller Center and the Statue of Liberty as everyday landmarks.  Yet whenever you really engage with a place, you also make friendships and connections, making it not so easy to just pick up and go.
However it has been fun to go to a lot of glamorous events I might not have found elsewhere, like:
visiting ABC studios in Times Square where my kids were filmed with Santa for the Good Morning America Christmas show
meeting Christopher Kimball, founder of my favorite cooking empire, Cook's Illustrated and America's Test Kitchen, at a talk at the 92nd Street Y
participating in the first Kids Clothing Swap where I met the Lazy Environmentalist, Josh Dorfman and Clothing Swap Inc. founder Suzanne Agasi
dazzling and inspiring my children (okay, me too) with multi-million dollar musical productions on Broadway
speaking at a Baby Bites luncheon for new Manhattan mothers about saving money while raising kids in NYC
taking part in an Italian cooking class and tasting with Rossella Rago of Cooking with Nonna and Slow Food New York founder, Ed Yowell
being invited to a Discovery Channel Planet Green luncheon where I met the director and actors of What's on Your Plate? and Colin Beavan, No Impact Man
and, in a few weeks, being in the live studio audience of the Martha Stewart Show (where, by the way, we are advised to wear "cute jeans, chic dress, or trendy and fashionable outfits."  Well, okay, then!)
Onward
There are many more ideas for this blog than I can ever write about in a presentable manner (without a small support staff).  I'd like to make a little dough, but without bombarding my readers with ads and hype.  One solution is to get assignments at paying publications, or to create a product (like an e-book) that can be of real value.
In the meantime, I'll keep plugging away at Frugal Mama, my collaboration with Buttoned Up, and that elusive nest.
In the coming months, I'd like to include in my mix of articles some ideas that are colonizing my mind:
Pregnancy- and baby-related topics like how to save money on maternity and kids clothes, the best free baby-naming websites, reviews of library books on natural childbirth, and the low-down on which baby gear you need (and don't need)
Relocating topics like scouting out neighborhoods online, evaluating public schools, and finding housing, honest movers and new communities of parents
New York City topics like resources for raising children in the City on a tight budget, my favorite cheap family-friendly things to do, and ideas for a romantic yet low-cost couple's weekend in the Big Apple
I hope this post finds you happy and well.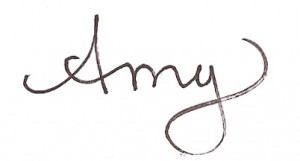 Photo credit: nest.