Carbs have a bad rap these days. All those protein-pushing fads like the Atkins and South Beach diets have taken their toll on how we see bread and pasta.
A believer (not always a doer) of "all things in moderation," I eat my share of carbohydrates like pasta, rice and wheat. (Do I have a choice with a no-meal-is-complete-without-bread Italian husband?)
So when I was invited by the Mom Bloggers Club to last week's Bread Art Project event, I happily agreed.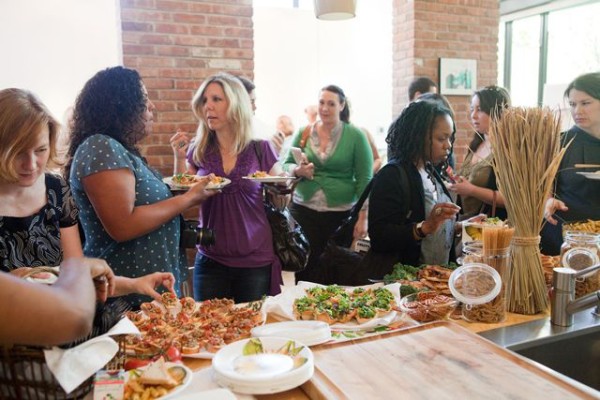 The Bread Art Project is a team effort to fight childhood hunger in America sponsored by Share Our Strength, the Grain Foods Foundation, and Food Network host Melissa d'Arabian.
I was shocked to find out that in our land of plenty nearly 17 million children –- almost one in four –- struggle with hunger.
At the event, the vivacious TV host and mother of four, Melissa d'Arabian, talked about her own struggles, growing up in the South with a single mother who had a hard time putting food on the table.
She told us about a morning when their refrigerator broke and her mom broke down in tears, wondering how she could replace the food she had worked so hard to get in there.
A repairman, en route to a family vacation with kids hanging out of the car, came to their rescue charging either little or nothing for his service.  Similarly a school administrator helped Melissa get free lunches, and even a job in the cafeteria, ladling peaches in syrup and serving grilled cheese triangles.
d'Arabian's Budget-Friendly Ways to Prepare Grain Foods
My kids like sandwiches without crusts, so I am constantly cutting them off sliced bread. Instead of throwing them away, I save them in resealable freezer bags. I turn them into "dippers" which my kids use for dunking in jam (crusts are apparently completely delicious, just not on a sandwich when you are five), or I use the crusts to make fresh and fluffy bread crumbs. And the color of the crust makes for nice browning when I cook with the bread crumbs.
Don't overlook bread as a base for sweet snacks! My husband is French and he grew up eating bread and chocolate together. Try it — it's a delicious dessert or snack. Just spread a baguette with a smear of butter and add a small piece of chocolate. Or, make an "apple pie sandwich" by spreading a slice of sandwich bread with a bit of butter and filling it with sliced apples.
For parties, go to the day-old bread rack and stock up on a bunch of bread — the more varied the better! If it is not sliced already, slice the bread thinly and brush olive oil on all the exposed cut edges. Grill, roast or sauté the bread until golden and serve in a large basket with dips, spreads, grilled veggies, cheeses, garlic-infused olive oil or even simply alone. It's a festive and inexpensive side item to feed a crowd, it looks beautiful, and it goes with everything! Plus, an interesting bread basket can double as table décor.
Keep different varieties of pasta in your pantry for weeknight meals that are as nutritious as they are quick. Your weeknight strategy: get the pasta started and while it's cooking, pull out a large sautépan. Add a little olive oil and then check your crisper drawer, freezer and pantry for aromatics, herbs, veggies or meats to sauté in the olive oil. You can always go simple with just minced garlic, red pepper flakes and some slivers of broccoli, for instance. Once the pasta is cooked, toss it into your sauté pan, adding a little of the pasta water and some parmesan cheese to make a light sauce.
Check the bulk aisle for more unusual grains to try when they go on sale. Quinoa is uber-hip right now. It is a complete protein and the crunchy, nutty taste is crave-worthy. In addition to rice, mix things up by trying bulgur, millet or couscous.
Easy, Low-Cost Recipes from Melissa d'Arabian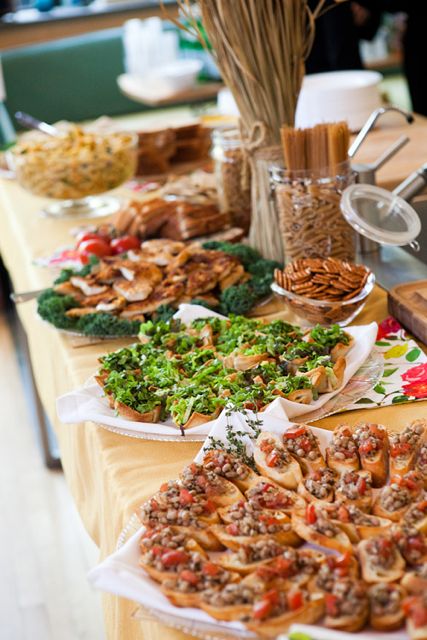 These bacon, lettuce & tomato tartlets were my favorites at the Bread Art luncheon.  Crispy yet creamy with no utensils needed, they would be perfect for party appetizers or as a potluck dish.
Note: A low-mess way of cooking a few slices of bacon, as called for in this recipe, is to sandwich the bacon between paper towels on a plate and pop them in the microwave until crispy.
Serves 4
Cook Time:
15 Minutes
8 slices white bread
3 T light cream cheese, softened
1 T light mayonnaise
1 t garlic powder
1 t dried oregano
2 medium tomatoes, chopped and lightly salted
4 slices bacon, cooked crisp and crumbled
3/4 cup red or green leaf lettuce, chiffonade (roll and cut into ribbon-like strips)
Salt and pepper
Olive oil for drizzling
Heat oven to 375°. Remove crusts from bread and, using a large spoon, gently press the slices of bread down flat until thin and almost doughy. Brush with olive oil on both sides. Place the slices in the muffin tin, pressing them into the muffin shape, to create a tartlet shell. Bake for 12-13 minutes, or until golden and crusty.
Meanwhile, in a small bowl, use a fork to mix the cream cheese, garlic powder, mayonnaise and oregano with salt and pepper until smooth and creamy.
Once the bread is golden, remove the shells and place them on a cooling rack to assemble. To make the tartlets, place a teaspoon of the cream cheese mixture on the bottom, followed by the bacon, tomatoes and the lettuce. Top with salt and pepper and a drizzle of olive oil.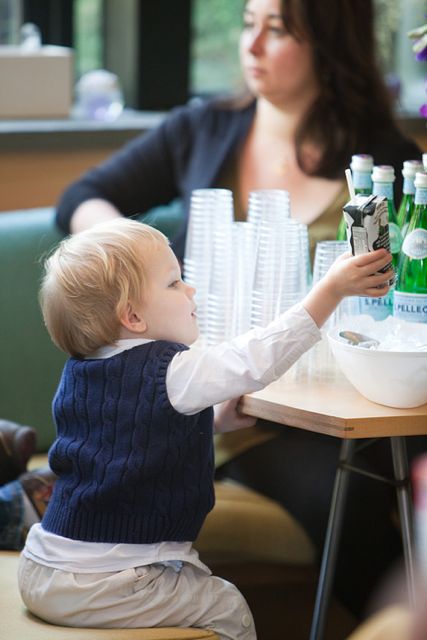 In honor of bread and the Grain Foods Foundation, here is a recipe from Melissa's Food Network show, Ten Dollar Dinners.
Invented to make use of day-old bread, bread salad comes from a frugal Italian tradition.  Tuna adds protein to this recipe, giving it zip and a hefty lift into the one-dish meal category.  (Gotta love that.)
This salad will taste infinitely better if you use Italian-style canned tuna. No need to splurge on imported brands:  Cento and Starkist's Genova Tonno brand are excellent and easy to find in the supermarket.  (See my 3 Super Fast Pasta Sauces Kids Love for another way to use this tasty tuna.)
Serves 4
Prep Time: 15 min
Level: Easy
1 cup halved cherry tomatoes
Kosher salt and freshly ground black pepper
1 cup cooked great Northern white beans
1 (5 to 6-ounce) can light tuna, packed in oil, drained (see note, above)
1 shallot, thinly sliced
1/4 cup sliced pitted kalamata olives
1/2 long baguette, cut into cubes (slightly stale works great)
2 teaspoons Dijon mustard
1 tablespoon balsamic vinegar
3 tablespoons olive oil
2 tablespoons roughly chopped fresh basil leaves (or oregano)
In medium serving bowl, add the tomatoes and season with salt and pepper, to taste. Let sit for 10 minutes before adding the beans, tuna, shallots and olives. Just before serving, mix in the bread cubes and combine gently.
In a small bowl, whisk together the mustard, vinegar and salt and pepper, to taste. Drizzle in the oil, whisking to blend. Pour over the salad just before serving. Add the basil and toss. Taste for seasoning before serving.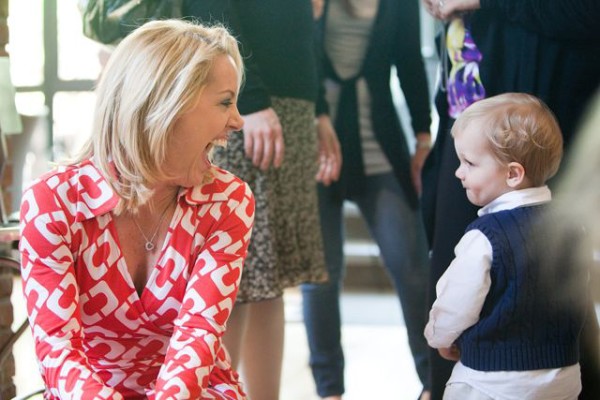 For more budget-friendly recipes and video tips on saving at the supermarket, see Ten Dollar Dinners with Melissa d'Arabian.