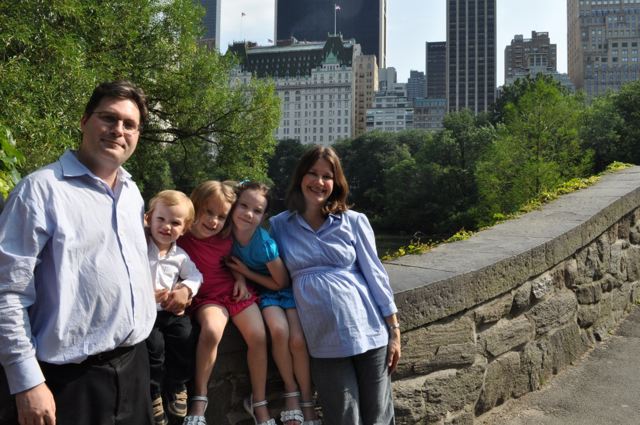 When I closed my personal blog Glitter & Grime (a chronicle of our adventure of moving to New York City) and launched Frugal Mama, I also drew the curtains on our personal life.  I thought it was more safe, professional, and honestly, who really cared, besides dear Mom?
Yet so much is changing for us right now, and I'm about to take a few months off to devote to our new baby.  (A fantastic group of guest bloggers will be filling in for me while I'm gone.)  Even though I strive for magazine-quality writing, I want more than a one-way relationship with my readers.  So in the desire to get in touch, and at the risk of revealing too much, here is what's been going on behind the scenes at Frugal Mama:
As most of you probably know, we just moved from a high-rise apartment in Manhattan to a village outside Syracuse in central New York.  The day before the move, my daughters (8- and 6-years-old) flew off to Italy to visit their grandfather, by themselves for the first time.  Reunited now in a real house in a typical American suburb, we are on the cusp of welcoming our fourth child into the family.  So our world is shaking a bit right now, but we're still standing and, mostly, smiling.
The move definitely had its rough moments, and even if things aren't organized to my obsessive standards, the house is box-free, curtained, sheeted, repaired, cleaned, decorated, and filled with our stuff.  (Most of which would not have happened — this soon or ever — without the expertise and hard work of my parents who met us here and stayed until the job was done.)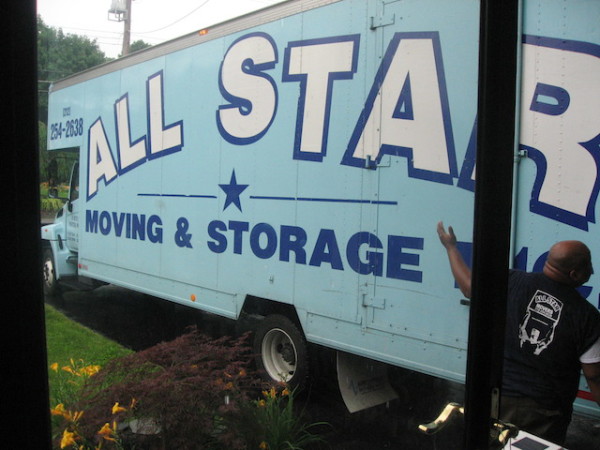 Renting a single-family house is another first for us, having previously lived in apartments or townhouse condos.  In addition to being surrounded by nature, I love having a basement (with a washer and dryer that don't require quarters), a screened-in porch, and a room for the baby.  On the other hand, a stand-alone house makes me feel vulnerable, and things are breaking all the time, and there are too many doors and windows to lock at night.  Instead of the roar of the city outside our window, we hear leaves fluttering and crickets whirring, punctuated by teenagers joyriding and cats fighting.
The children are in heaven:  the stairs up and down, the backyard, the birds in the tall pine trees, the Friendly's just a scooter-ride away.  When I tucked my eldest daughter into bed the night she returned from Italy, she said, "This is the best house in the world.  I hope we stay here forever."
After three weeks of arduous work, that was exactly what I would have longed to hear, if it weren't for the fact that my husband's contract lasts but a year.  We may end up staying, but the uncertainty of our future makes our presence here more complicated.
I feel an underlying hollowness about being afraid to embrace a place and its people.  A move usually promises an exciting new adventure, but the building up and breaking down is wasteful of our energy — emotional and physical — and our resources.  After moving ten times in 20 years, I'm really looking forward to sinking my roots deep.  Hopefully, next year we'll know where that will be.
Another adjustment:  after selling our cars before moving to New York City and going auto-free for two years, we are mobile again.  (We bought used cars from eBay and Cars.com).  Cars signal ease, but to my frugal mind, in which I remember a certain minivan full of HomeGoods loot, they are dangerous.  A car does allow me to take advantage of garage sales and Craigslist, but as my friend Gayle points out, few things can counteract having a Target down the street.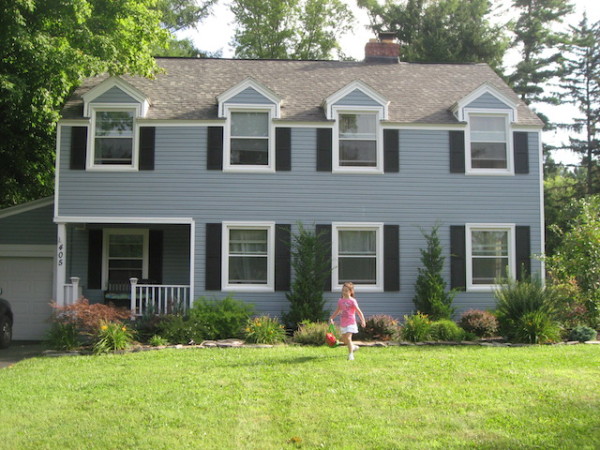 So are we breathing a sigh of relief and letting our belts out a few notches now that we no longer live in the most expensive city in the U.S.?  Not exactly.  A few weeks ago the New York Times found that living in the suburbs of New York cost 18% more than living in the city.  Cars need to be bought, maintained and fed.  The extra space you get with a house doesn't just take care of itself:  it needs to be furnished, heated, cooled, repaired — and if you buy — you'll be taxed.  And then there's the upkeep of a yard and, in our case, snow removal.
Adding to our expenses is the fact that our family is expanding along with our share of real estate.  For the first time since we started having children, I'm beginning to pay for occasional childcare and housecleaning, two huge outlays I haven't allowed myself in the past.
The tiny bit of financial leeway we have been granted by living in a less expensive place with a higher salary has come just in time for welcoming another baby.  My husband insists we'll continue to need paid help, which makes me re-evaluate my contention that children don't cost a lot of money, a conclusion I came to partly because I've been doing everything myself, including childcare.  However, I didn't take into account the loss of my income (which in the end might not have been that much, but if I were cut out to be a high-powered lawyer, it would).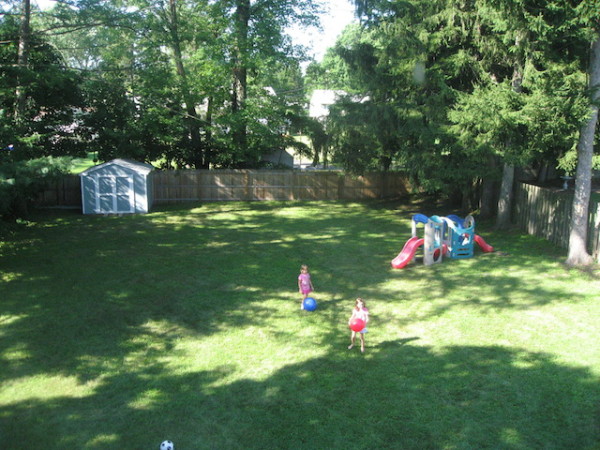 How our son will enter the world has become an important issue for me.  I'm a passionate believer in natural childbirth, yet somehow my education on the topic had never progressed beyond What to Expect When You're Expecting. To take more control over this transformative life event, I read every library book on birth I could get my hands on.  Hopefully I'll have the pure, intervention-free experience I'm dreaming of, and with a highly-recommended midwife, doula and alternative birth center on my side, I feel my chances are pretty good.
Why do I want to experience it all, even though it can be difficult and painful?  I guess it's like climbing a mountain or running a marathon:  it's about the total experience and the exhilaration of reaching the peak.
Finally, part of honoring the birth experience for me is safeguarding the post-partum period as a time of recovery and celebration.  Many cultures around the world and throughout history have created a sacred space and time for mother and baby.  Here we glorify women who can get back to their normal life (and physique) the fastest.
Thanks to the help 0f friends and bloggers who will be guest-posting at Frugal Mama, I'll be able to carve out a little quiet time.  In the next couple of months, you'll hear some unique voices about living economically, simply, and with children.  I hope you enjoy their perspectives as much as I do.