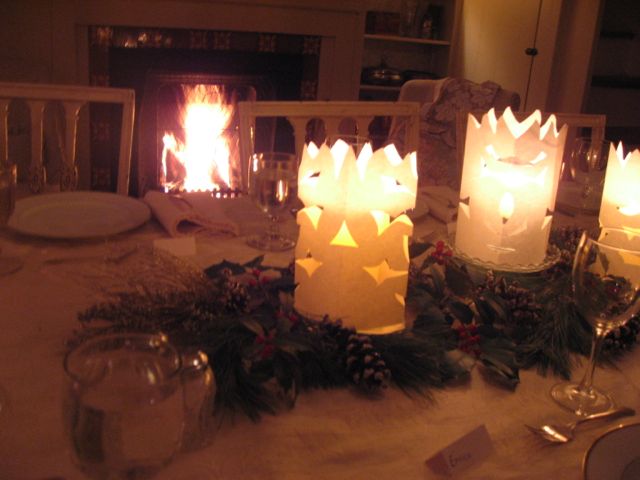 This week I had fun writing an article for Slow Family Online about holiday traditions and their power to take the pressure off presents:  Downplay Gift-Giving and Bring up Ritual, Meaning and Fun.
Ever heard of the Slow Movement?  Slow Food "was founded in 1989 to counter the rise of fast food and fast life, the disappearance of local food traditions and people's dwindling interest in the food they eat, where it comes from, how it tastes and how our food choices affect the rest of the world."
Slow Parenting is about turning back the pace of modern life as it applies to raising children.
Founder of Slow Family Online and Social Media Director for Children and Nature, Suz Lipman explains that Slow Parenting is about:
allowing free play
using resources wisely to help the planet and ourselves
getting better in touch with our food, lives and health
reclaiming lost tactile arts, and
forming healthy communities and loving families
I feel naturally drawn to the Slow Movement.  Our tight budget has been a catalyst, forcing me to slow down, to make things by hand, to take advantage of playgrounds and nature, and to try to ignore the hype of our commerce-driven world.
You can read more about slow parenting at Wikipedia, or by subscribing to Slow Family Online.
I hope you enjoy the article about how to up-play holiday traditions — I consulted an author and friend who often writes about ritual — and I think you'll find lots of helpful tidbits and ideas.