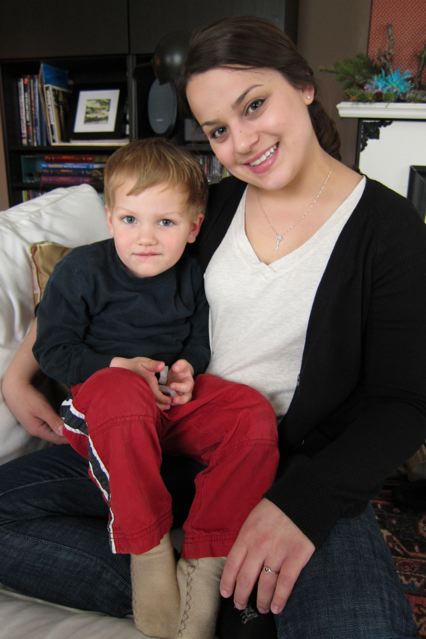 Before we had Luke, I had rarely used a sitter. Babysitting co-ops, babysitting swaps, and visiting relatives filled our needs. But when we moved to Syracuse with number four on the way and a burgeoning blog to maintain, Enrico insisted I needed help.
It was hard for me to accept, since I was used to doing everything myself. The upside of paying for childcare? It lit a fire under me, and my writing career took off this year.
As I explained to Family Times magazine this spring, this is how I found two excellent sitters, even though we were new in town.
So, do you need a babysitter?
When we moved to Syracuse last summer, I was nine months pregnant with my fourth child. I had no local friends or family. Yet, the day after I got there, a nice college student came to my door to take care of my toddler, while my 6- and 8-year-old daughters were enrolled in a day camp.
How did I manage that feat? I made connections. If you need a babysitter, you need connections, too. Here are some ways to meet people who can help you, even if you don't know anyone (or don't think you do).
1. Join a parenting group.
Sign up for an online group where parents exchange tips, advice and experiences about everything from indoor play spaces to good plumbers. It's like chatting on the playground, but instead of a query reaching three to four parents, it can reach hundreds. Search Yahoo! or Google Groups for an e-mail loop near you.
Make sure there's an in-person component to the group. For example, Syracuse has many parents' groups—from local chapters of organizations like MOMS Club International to MeetUps and church playgroups.
I found our sitter by joining the Holistic Moms Network. Women I met on the listserv recommended a doula (a trained labor assistant) for my upcoming birth. That doula, Chris Goldman, co-owner of Doulas of Central New York, suggested East Side Moms.
On the East Side Moms e-mail loop a few months before moving to Syracuse, I spied a message posted by Chris about her daughter, Niki, looking for a summertime babysitting job. I immediately responded and included a description of our family and our needs.
I got lucky, and Niki chose us. When we moved in, she was there at our door with a smile, and three mornings a week all summer.
Even if you don't need a regular sitter, online groups are perfect for reaching lots of people quickly with a last-minute need like, "Help, my nanny called in sick!"
Tip: First impressions matter online, too. In the first e-mail, make sure you are friendly and clear.
2. Post an ad on a local college's jobs website.
When it was time for Niki to go back to college in the fall, I again needed a sitter for my toddler so I could get some work done.
So I turned to the online water cooler again. I got several recommendations and offers, but what worked this time was a local college website.
A few moms on the East Side Moms listserv suggested I post an ad on the Career Services webpage of a local college, LeMoyne. Suzanne Davidson of Fayetteville, whose children are 8, 7, 4 and 3 years old, says of the site: "It seems like everyone I've gotten has been in the education arena—speech pathology, psychology, special education—so kids were right up their alley."
I had similar luck. A week after posting an ad for a part-time babysitter, a graduate student in early education contacted me. Responsible and patient, she takes my son to story hours and gym times and on an occasional evening watches all four kids.
To find a college job board near you, type your address into Google Maps and search for nearby colleges or universities. At their website, look for job listings, human resources, or a career page. Call and speak to someone about how to list a babysitting job.
Tip: The best time to post an ad is in the beginning of August before students get into a school-year routine, Davidson says. However if you need someone midyear, don't panic. Danan Tsan of DeWitt submitted a job listing in late fall and found a sitter immediately.
3. Ask your neighborhood hubs.
Our real estate agent, who has five grown children and 12 grandchildren, was a fountain of knowledge for us newcomers. We asked her about everything from swim lessons to snow plows. She also knew plenty of neighborhood teenagers interested in sitting. As she says, it's her job to know the community.
Think of others in your area who know lots of people: teachers, principals, librarians, dance instructors, camp counselors, neighborhood association heads, elders at your church or temple. (Don't forget that active older adults often have the time and experience for babysitting.)
Tip: Team up with a community leader to create a directory of available babysitters for yourself and others. For example, Chris Goldman posted a sign-up sheet at her church for young women interested in sitting.
I'd love to hear how other people have found beloved babysitters. Care you share your tips in the comments?