Samantha Sand wrote in a while back to tell me about National Costume Swap Day.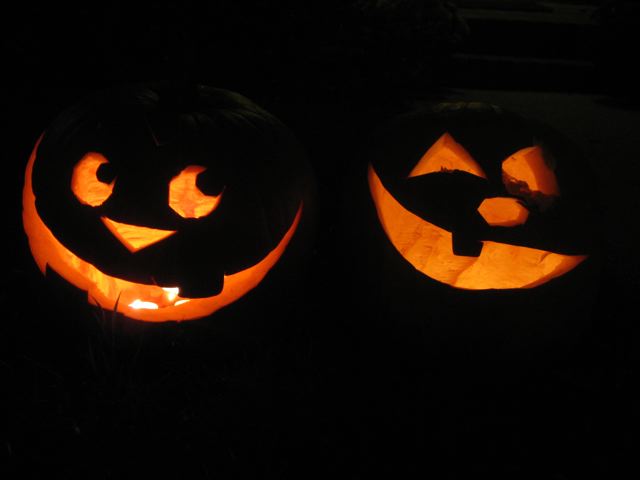 At Samantha's blog Digital Zen, where she tests and recommends digital tools that save time and money, she highlights a great statistic:
According to the group Green Halloween, if half the kids in the U.S. swapped costumes rather than buying new ones, our annual landfill waste would be reduced by 6,250 tons – about the weight of 2,500 mid-size cars.
The official day was this Saturday, but it's not too late to organize an informal exchange with your friends or co-workers. I imagine just inviting some families over for cider and popcorn, and asking everyone to bring costumes to share. If kids don't feel comfortable giving away their get-ups, it could be set up as a temporary exchange.
Are you making your costume this year? I feel bad about this, but a few years ago we bought costumes for my daughters (a banana and a hamburger) from Pottery Barn Kids. I love the spirit of hand-made costumes, but I feel a little less guilty about the money we spent knowing that they're going to wear them for the third time this year. And because they're unisex, they can be passed down to their little brothers.
Luke, our naughty one-year-old, is going to wear a hand-me-down elephant costume (if we can keep it on him). I found the easiest costume in the world to make for our three-year-old, Mark: a zoo keeper. All you need are khaki pants and a white shirt. Drape or pin stuffed animals to his shirt, and glue the words "ZOO" to a baseball hat. You can see the instructions in this round-up I wrote:
10 Low-Cost, No-Sew Halloween Costumes that Stand Out from the Crowd
Most of the costumes I found for the article can be made in one afternoon. (The "galaxy" costume is even easier than the zoo keeper!)
What are your kids going to be this year? Any tips on making costumes simple and inexpensive?