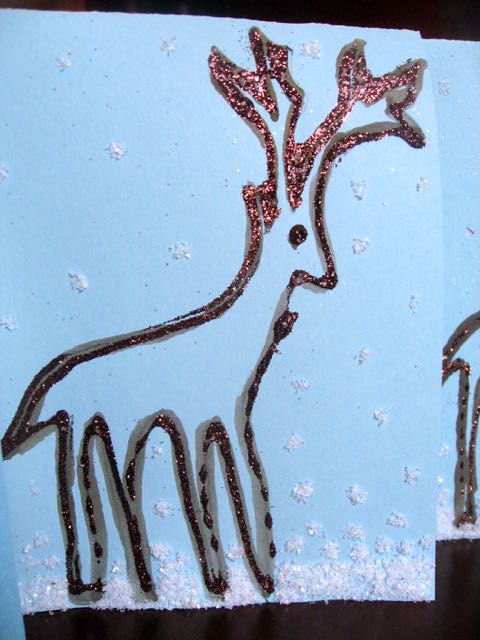 Homemade cards are a gift in themselves, especially when a child has added a unique element of whimsy.  When our daughter Virginia turned seven, we made these winter reindeer cards as invitations.
Here's how you can transform any child's drawing, even a doodle or sketch, into a keepsake for the holidays or any special occasion.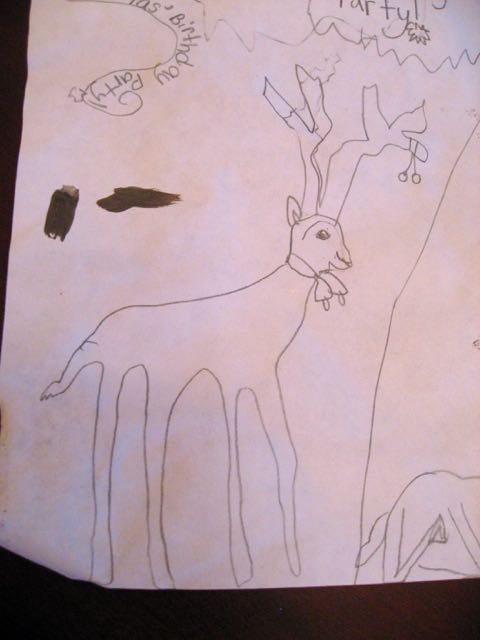 This sketch of a reindeer by Virginia became the inspiration for her birthday party invitation.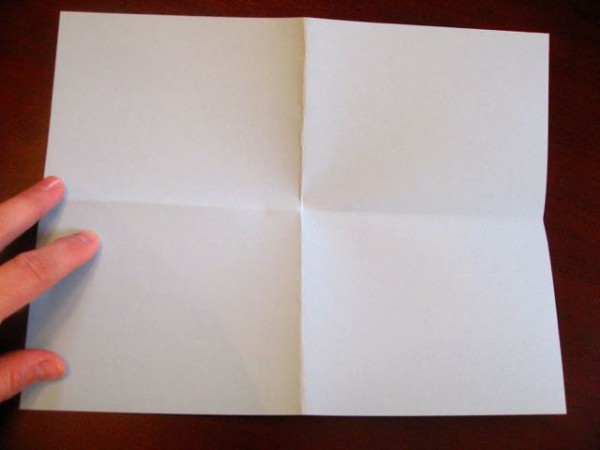 We used regular 8.5″ x 11″ colored printer paper we already had, making it more hefty by folding it vertically and then horizontally.  When closed, the finished card is the size of 1/4 sheet.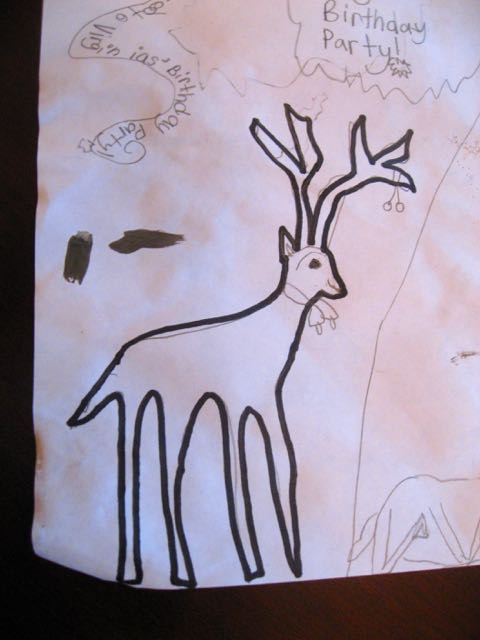 To keep the image simple for this small card, I chose the dominant lines of Virginia's drawing, outlining them with a black marker.  The thick dark line made it easier to trace.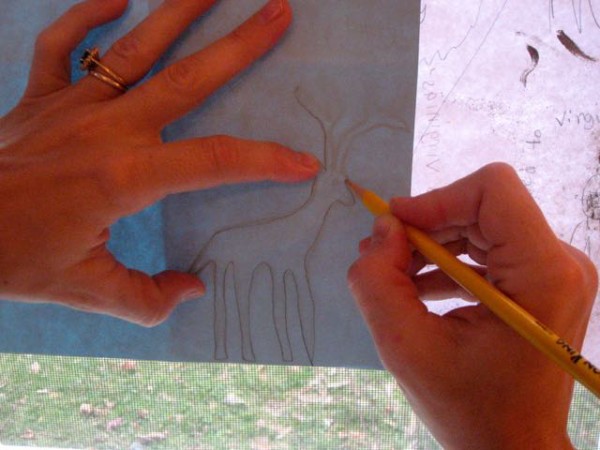 Using a glass window as a lightbox, I transferred the drawing by placing the card on top of the original drawing and tracing the image.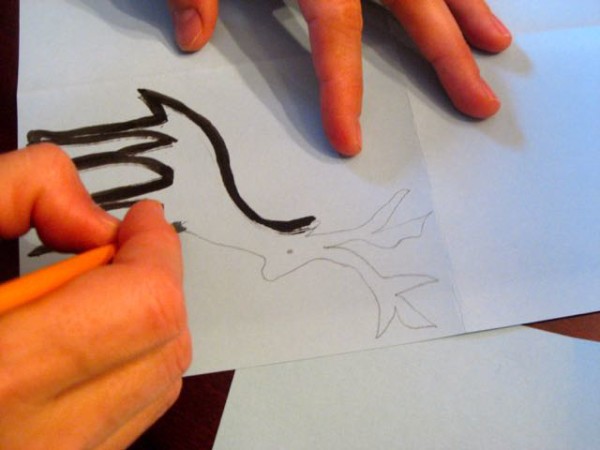 Once the image was transferred to my card paper, I went over the pencil lines with paint and brush.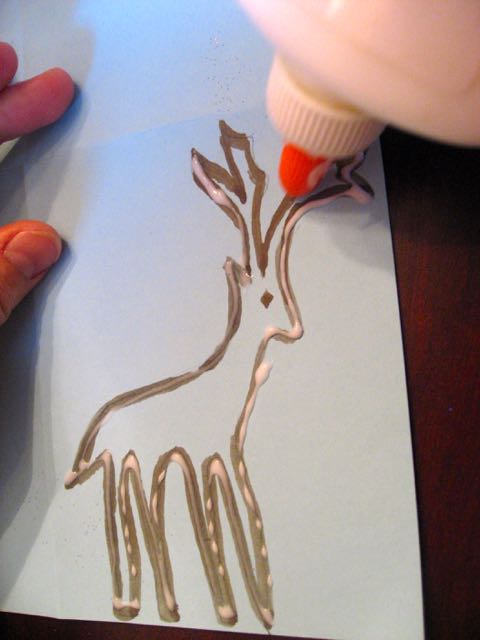 Then I went over the drawing with a thin line of glue so we could glitter it up.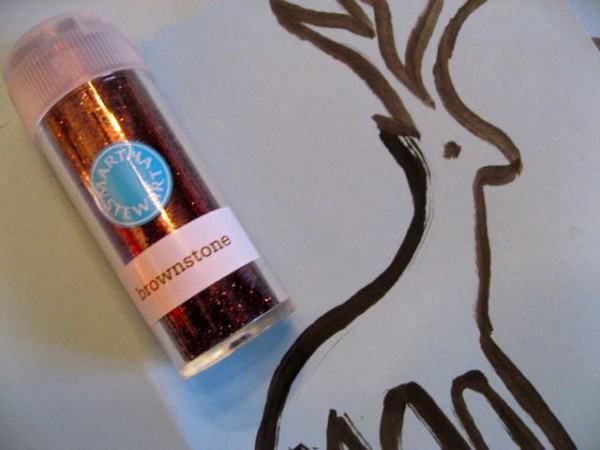 We used Martha Stewart's glitter in Brownstone.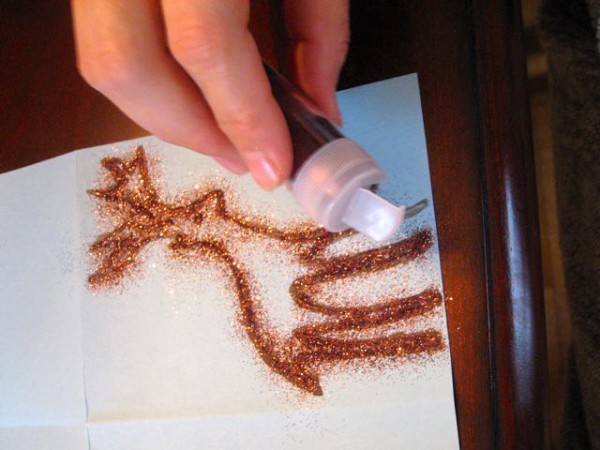 You can collect and re-use any unused glitter by shaking loose dust onto a clean sheet of paper.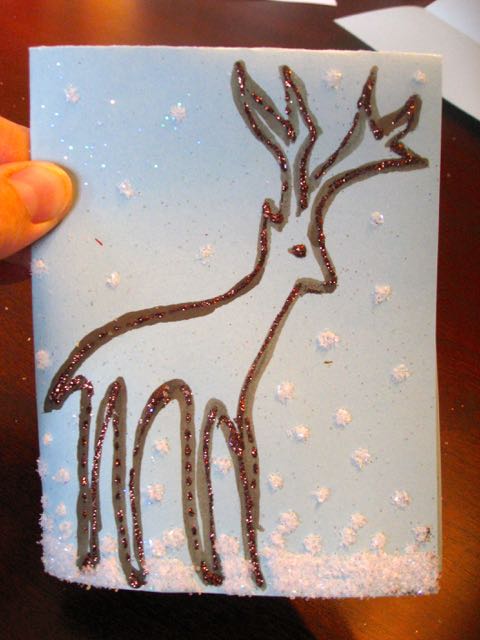 Then we created snow by adding more glue and chunky white glitter.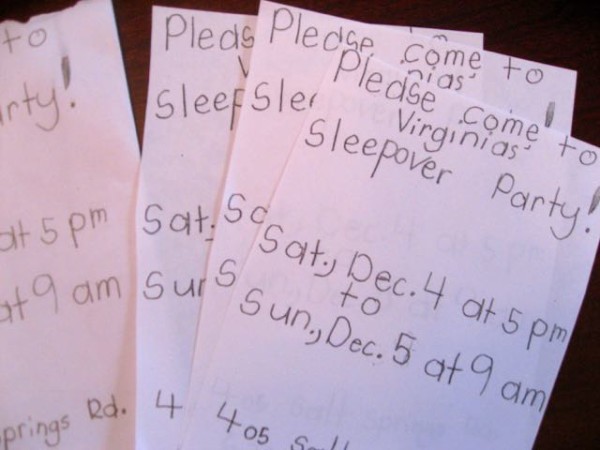 Virginia wrote up the party details, which we photocopied and pasted into the interior of each invitation.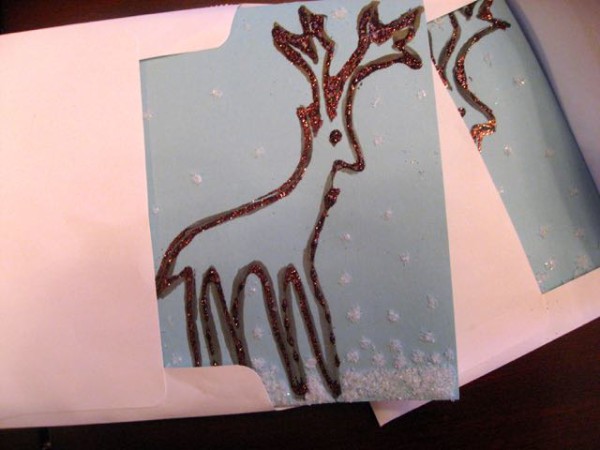 A-2 envelopes (4.37″ x 5.75″) are perfect for 1/4 folded sheets.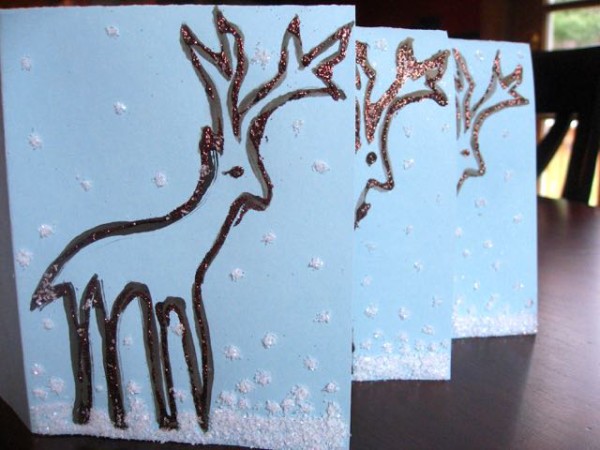 Even though we made each invitation in the same way, saving time and energy, every one was unique.  And of course, it's a child's eye and carefree style that make kids' art one-of-a-kind.