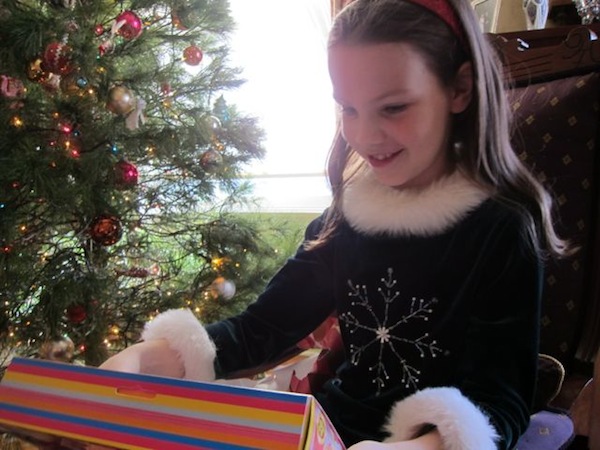 Last year around this time, I was not as busy making gifts and writing cards as I was planning and filming the  Frugal Mama Makeover series on TLC.com, a set of six short videos centered around helping participants find a little financial peace.
Given that I was dealing with my own frenzy, I completely understood where Sarah, one of the participants, was coming from when she asked for help with making the holidays magical without the stress.
Sarah was already grappling with the uncertainty of her husband's variable self-employment income. During flush months, repairs would get done and shoes would be bought. When income was down, everything was put on hold.
Understandably, the holidays put more pressure on their tenuous finances.  And gift-giving is just one of the many expenses that burden our holiday budgets. From travel and cards to entertaining and decorations, the list of extras just keeps piling up and makes us wonder how we can cram it all in.
To avoid marring the magic of the moment with stress about money, I helped Sarah figure out some simple ways she can make the holidays fun for everyone — without pulling out the plastic. Here's the advice I gave her. (You can also see the companion videos at Discovery.)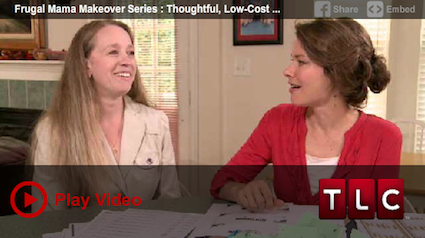 1. How to Free up Funds Instantly
Life has a way of barreling forward and making us feel as if we don't have time to stop and think. Until Sarah and I sat down and looked over her bank statements, she had no idea she was spending more than $500 per month on quick meals out.
Because she wanted to provide her daughters with hot meals (even when after-school activities spilled into the dinner hour), I suggested she cook large batches of family favorites that could be divvied up into thermoses or lunchboxes for those evenings on the run. That would mean freeing up about $400 per month for other things.
2. Make a Date — and a Plan
The next thing on Sarah's agenda was a date with her husband. Finding the time to slow down and talk about what we really want out of life (Sarah mentioned retirement and a trip to Disney) is key to achieving our dreams.
To tackle the most immediate goal — getting through the holidays debt-free — Sarah and her husband could use this worksheet from Simple Mom to estimate the cost of everything from stamps to photos, then divide the total by the number of weeks until Christmas. By setting up an automatic transfer into savings, gift money would be safe.
Talking about finances is not always the most enticing prospect — but if we reframe it as defining hopes and dreams, it becomes almost romantic. I suggested they put in a movie for the kids, prepare a candlelit dinner at home, and also fill out my Life Goals Chart.  (Fun fact:  people who write down their goals are 80% more likely to be successful at achieving them.)
3. Cash in on Seasonal Work
While Sarah's daughters were in school, she could think about applying for a seasonal job. Not only would she ease budget worries, she could earn a store discount. Seasonal jobs in retail, inventory, or gift-wrapping typically start at $9 per hour, and the average employee discount is 30 percent. A great place to start looking for these gigs is Snag a Job.
4. Use Layaway
To avoid those what-the-hey! moments when wielding a shiny credit card, Sarah might want to leave her card at home and consider layaway. (It's even available online now.) Lots of stores are bringing back this classic payment plan, where you make regular installments until the item is all paid off.
Layaway requires a little more effort than charging purchases, but it helps keep spending under control and preserves peace of mind. By paying a little bit at a time, we know we are not getting in over our heads, and money set aside for gifts does not get eaten up by other expenses.
5. Go Handmade and Heartfelt
Like most of us, Sarah has a long list of people she wants to give to. Besides her children, there are her parents, in-laws, extended family, and dozens of teachers and coaches.
For teachers and friends, a plate of homemade cookies and a heartfelt letter can be more valuable than anything $20 can buy. Children can take off some of the pressure by writing their own notes, though they might need some guidance. One hint: Ask them to start out with "I remember when…" instead of the standard, "Thank you for…"
For her kids, I suggested she make them a coupon book of favors, using my simple tutorial and free printable.
6. Keep It Sane
If Sarah had an honest talk with her family about gift-giving, she might be surprised that other people are feeling the same crunch. Maybe they agree to limit gifts this year, draw names, or just give to the children. Another way people reign in the craziness is ask for wish lists so that people get what they need, not surprises that often miss the mark.
7.  Give It Away
When Sarah showed me a spare bedroom full of toys, clothing, and books that she was hoping to sell in order to buy new toys for her kids, I could tell that she was feeling overwhelmed by the time and effort it would take to do so. Earning money from selling our used belongings is a great idea — but we should ask ourselves if the potential money earned is worth the energy you'll put in; chances are, it won't be for small-ticket items.
One of Sarah's goals for this holiday is to give to charity. So, instead of spending time hawking books and toys, why not make a big deal with her daughters about the spirit of donating them? They could bag up everything and bring it to a women's shelter, children's hospital, or missionary send-off.
You might be surprised at how amazingly receptive children are to the joy of giving. And they're much more open to new traditions — traditions that can fill us up spiritually and take the pressure off spending and gift-giving.
So when it comes to saving money on presents at the holidays or any time of year, a few basic ideas came forward as being key:
It's easy to think we know what other people are thinking, or to say to ourselves, "Oh, they would never go for that."  But people surprise me every day, and it makes me wonder why, as a grown woman, I still get concerned about what other people will think.
So talk to your family and relatives about what's really important to you, and ask what's important to them. Then if you need to make financial adjustments, prepare for big expenses by choosing to spend less on other things, or saving a bit at a time.
Not to get too mushy here, but maybe one reason we underestimate the importance of our time, our love, and our attention is that it can be really hard to go to those intimate places where feelings are exposed.  But I'd be willing to bet my 12-pound Thanksgiving turkey that a thoughtful gift, tailored to the recipient, will be more valuable than anything money can buy.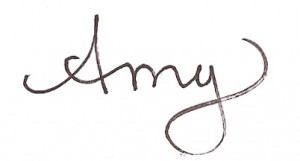 p.s.  Want to hear me chat with the fabulous Meagan Francis about Black Friday, Target temptations, and keeping holidays meaningful and low-key? Head over to the all-new Kitchen Hour and hear our laughy podcast chat.