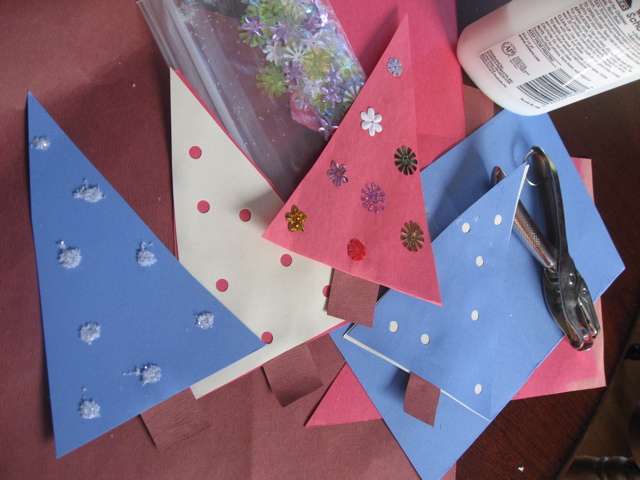 Twinkling lights, Christmas carols, and the smell of pumpkin pie make me feel all glowy and wanting to do nice things for others. However, I have to be careful to not overdo it.
All this talk about simplifying the holidays gets tossed into the bonfire if we pile on too many craft projects, too many baking enterprises, or too many complicated care packages.
Here is a simple gift idea that not only saves time and money, but also makes people feel really good.
Give a Two-Line Handwritten Card
We made these cards out of construction paper in literally ten minutes. Start each sentence with the same four words:
Dear…

Thank you for… [something they do that you love]

I… [something specific that you love about them, or how you benefited from, learned from or were helped by them — people love to feel needed]
The more specific you can get, the better.  Words like nice, good, and best have good intentions but are too generic to be meaningful.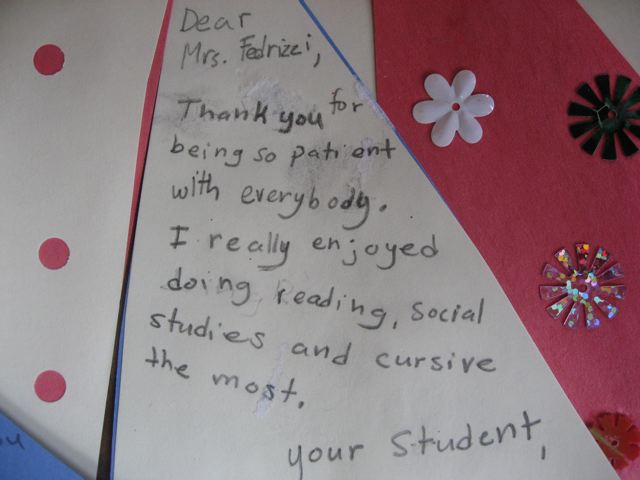 And stop there.  Really.
If You Want to Get More Elaborate…
If you are going to write a family letter anyway or print out photos anyway, you could include a copy.
If your children like working with crayons or paints, and enjoy helping to get ready for the holidays, involve them by all means. But it's not worth cajoling and pleading, or creating a mess that will make you more stressed.
If you love making holiday sweets, or if you are baking anyway and can double the recipe, throw three to four of your goodies in a little plate or bag and tie a ribbon around it.
But all this extra stuff is just, well, extra.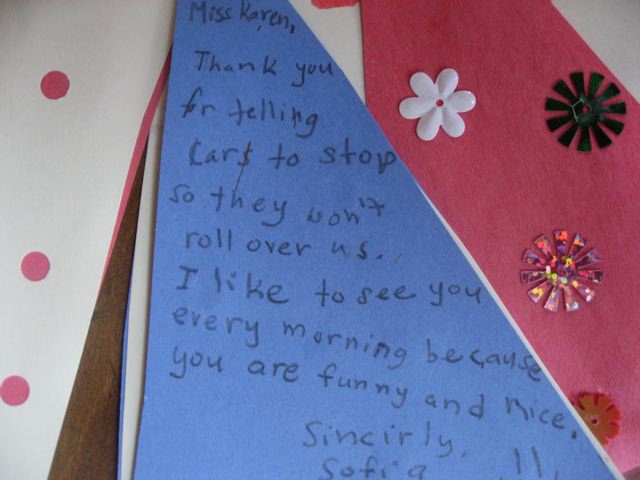 Your two sentences are what people will remember.