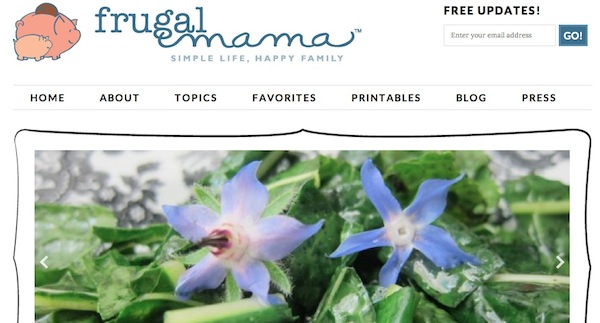 Dear Readers,
I'm so happy to announce that, after an accident last fall where I lost all my images, the website has been completely transformed into something more beautiful and easy-to-use.  Frugal Mama now looks more like a resource-rich website rather than a daily blog.
The front page has a rotating slider that highlights recent and seasonal posts. Articles and printables are represented by clickable images. And I've added some new features, like my favorite products and press mentions.
The new site has just opened and needs some more muscle to get it fully stocked.  Over the next few months (hopefully before the baby arrives), I'll be dusting off and spiffing up every single Frugal Mama post, with updated info and images.
New content will be added all the time, so I hope you'll keep checking back.
Backstory:  Bad Accident
Do you remember seeing this post back in October?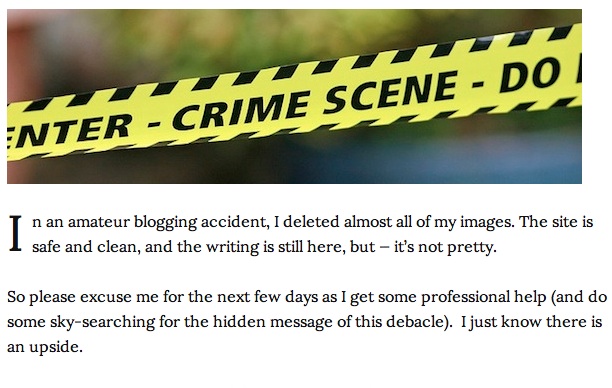 With one click, I had lost more than three years of photos, images, printables, and logos.
How did this happen?  As one of many steps to increase security after getting hacked, I changed my WordPress user name.  But when I deleted the old user, all the media files associated with that user (me) were deleted too.  Whether this was a WordPress glitch or my own ineptness is irrelevant.  The fact was, after several professional attempts to recover the data, the images were gone, and I didn't have a full back-up of my site.
Reconstruction: Cleaning up the Ashes
My first steps were the unfun ones, like reinforcing the foundation. I moved the site to a new hosting account, I invested in and practiced several back-up systems, and I began doing regular security sweeps.
Then, the photos.  To find the ones I had used on the blog, I would have to sift through tens of thousands of images. Due to several cross-country moves, computer changes, labeling systems, and a hard drive crash, they were scattered everywhere.
Even though I can't say I got as far as labeling and organizing all of them, I was at least able to gather them all on a handheld portable hard drive.
New Life:  How the Website was Reborn
Structural work done, I turned my attention to the ugly blue question marks and 404 errors all over my site.  I just couldn't face the hours and hours of painstaking work involved in finding, formatting, and re-uploading every photo to simply return to where I left off.
A redesign was the answer.  It was something I had wanted to do anyway, but who knows if I would have gotten around to if it weren't for my accident? I imagined a portfolio-style website where blog posts were showcased with rotating and clickable images and past articles on any topic would be easy to find.
After trying to redo the site myself using ready-made themes, it became clear that I was in over my head. So I decided to take the remainder of last year's profits (from writing and video jobs) and re-invest them in a professional design.
After a long search, I found Jennae Petersen of Hibiscus Creative, a talented designer who specializes in my WordPress theme (Thesis), and we put our heads together to create the new Frugal Mama.
I hope you find the new design easy to navigate and fun to use.
Before: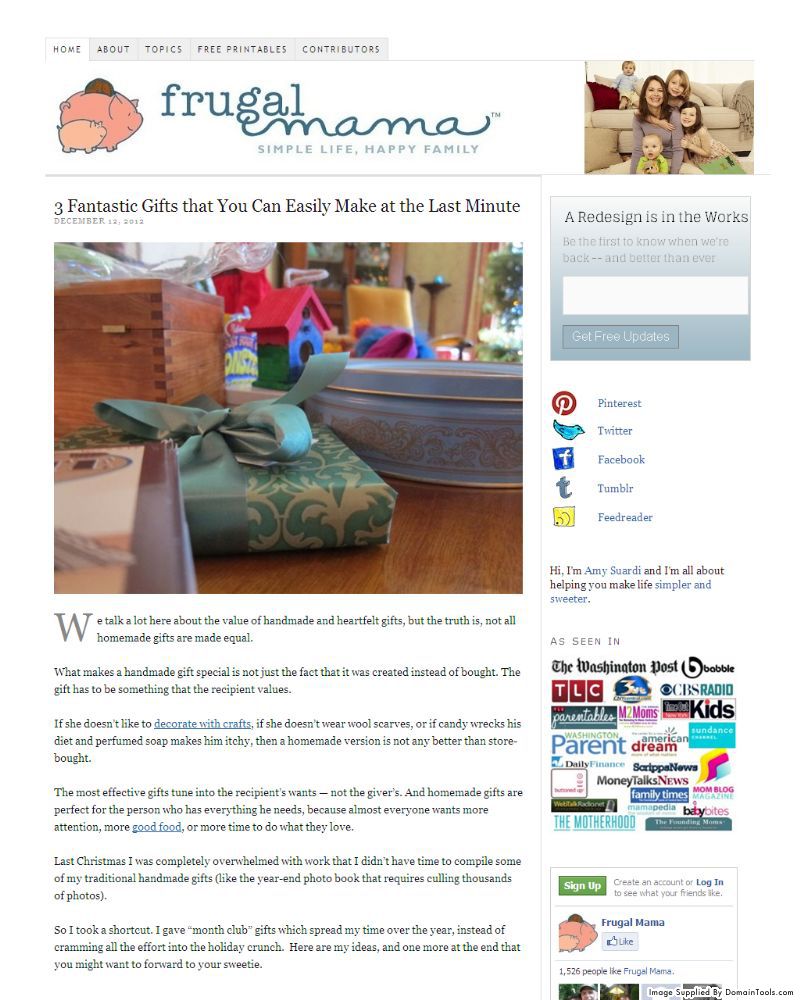 After: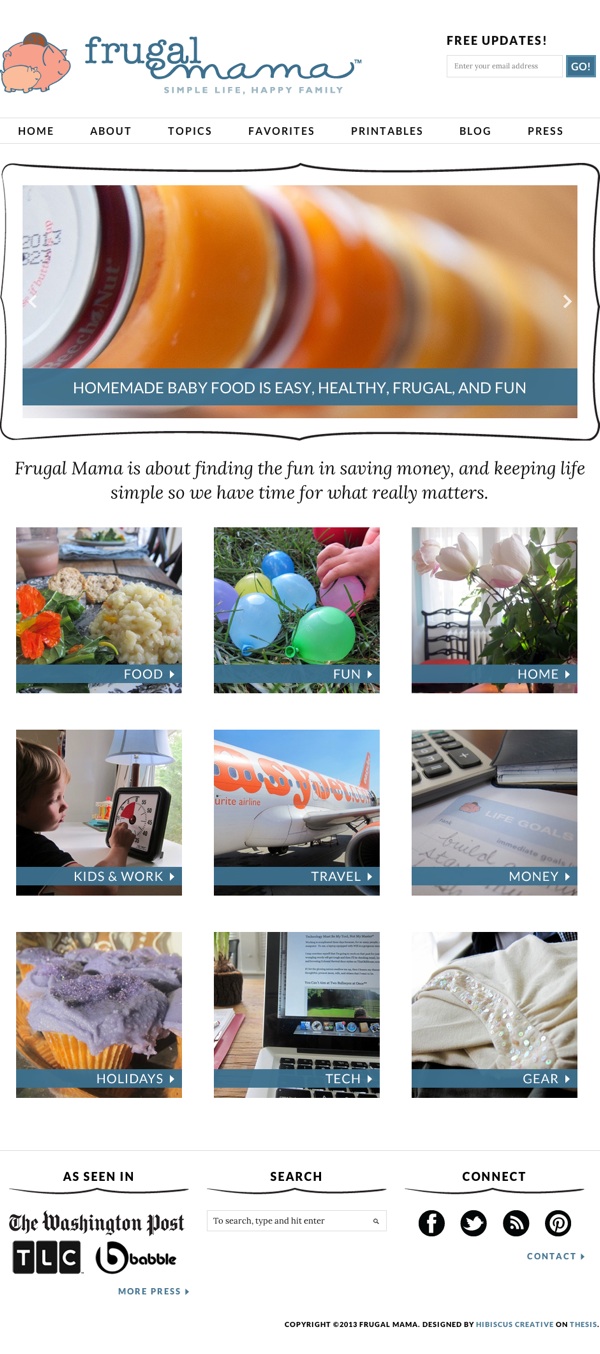 So what do you think of the new site?