A version of this post was published on June 29, 2010.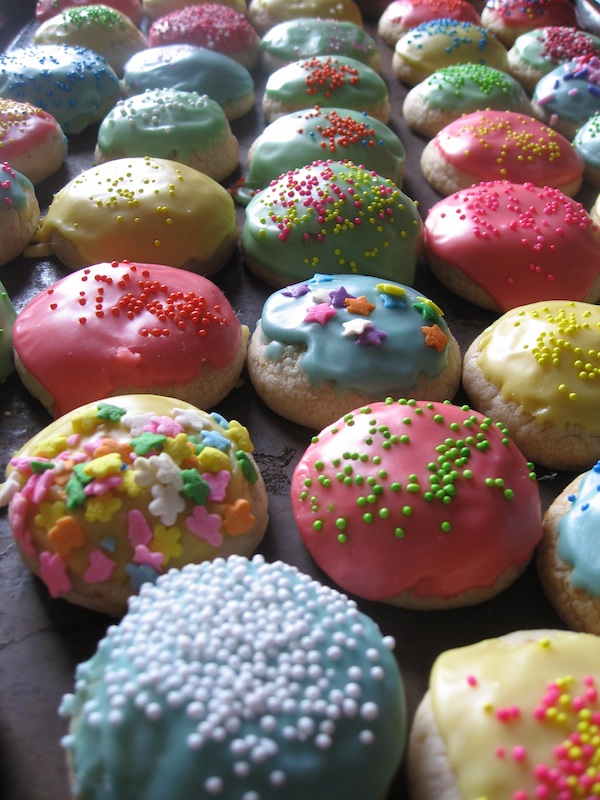 These cookies have been a family favorite ever since I spotted them as a preteen in a Betty Crocker cookie book.  (My mom kept the cookbook and it's now in my possession, as you can see below.)
The whimsical look and buttery taste of these cookies are just as irresistible now as they were then. My kids and I make them when we're in the mood for creating something extra fun, a little fanciful, and full of color.
My daughters often choose bon-bons over cupcakes for their birthday sleepover parties — and love decorating them with their friends.
They're the perfect special occasion cookie. We change the icing colors according to the holiday and bring them to school for Halloween events (orange with a slivered gumdrop leaf), Election Day bake sales (red, white and blue icing), and as Valentine's Day favors (instead of "embarrassing" cards).

We get asked for the recipe a lot, so I thought it would be helpful to post it on the blog. Here it is:
Bonbon Cookies
(adapted from Betty Crocker's Cookie Book, 1981)
You can double, triple, even quadruple this recipe.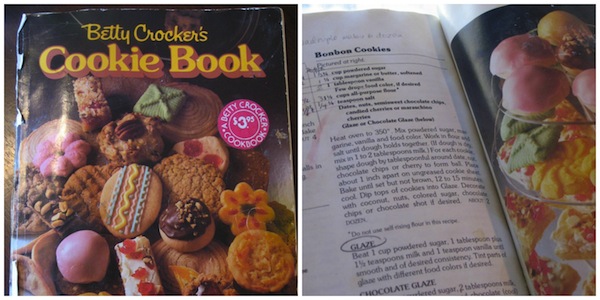 Healthy it up by substituting part of the flour with whole wheat flour.  The last time I made a quadruple batch for my daughter's sleepover party, I substituted one of the six cups of flour with wheat germ and they were just as delicious (and I didn't feel quite as guilty downing five bonbons in one sitting).
Makes 2 dozen
3/4 cup powdered sugar
1/2 cup (1 stick) butter, softened
1 tablespoon vanilla
1 1/2 cups all-purpose flour
1/8 teaspoon salt
Heat oven to 350 degrees.  Mix powdered sugar, butter and vanilla.  Work in flour and salt until dough holds together.  (If dough is dry, mix in 1 to 2 tablespoons milk.)
For each cookie, shape dough by tablespoonful into a 1 inch ball.  Place about 1 inch apart on ungreased cookie sheet.
Bake until set but not brown, 12 to 15 minutes; cool.
Dip tops of cookies into glaze (see below).  Decorate with sprinkles if desired.
Tip: If you accidentally overcook the bonbons and they become dry and hard, put them in a sealed container with a few apple slices.  The moisture from the apple will seep into the cookies and make them chewy again.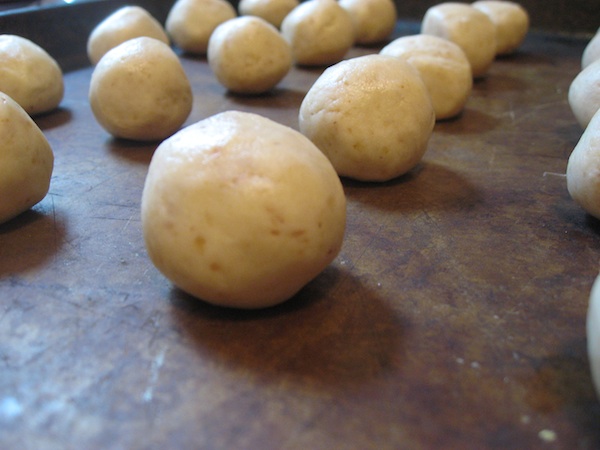 Glaze
1 cup powdered sugar
1 tablespoon plus 1 1/2 teaspoons milk
1 teaspoon vanilla
Beat all ingredients until smooth and of desired consistency (thin enough to slightly run down the sides of the cookie, but thick enough to stay there).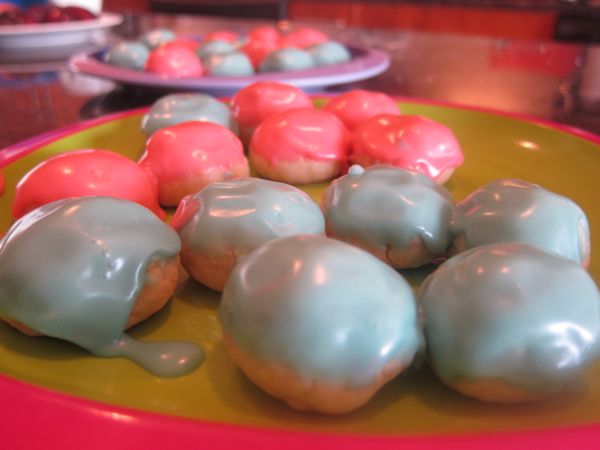 Have fun with these — we know you will!