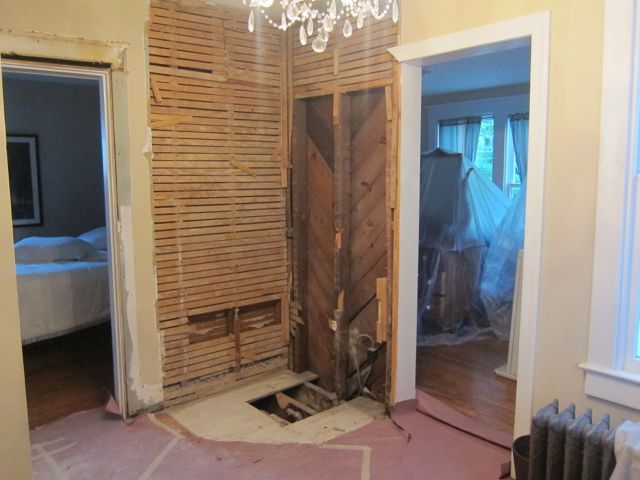 With my doctor's appointments multiplying (I was diagnosed with gestational diabetes again) and the renovations intensifying, I'm not finding much time to sit down and write.
Even though everything is progressing (and I love my newly blue kitchen), the remodeling schedule has not exactly gone according to plan. So instead of finishing one floor then moving to the next, our entire house has become a construction zone.
Habitable spaces, places to put things, and soft stuff to collapse on are disappearing, but we are forging ahead. Baby Diana is due on August 13, just two months away.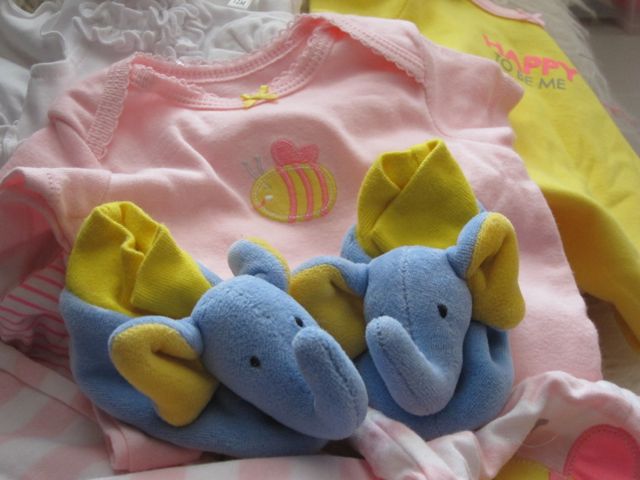 Maybe if we take deep breaths and try not to look at the piles of objects we can't find which are covered with plastic in the center of rooms, we might actually finish in time.
So do you want to see some "during" pictures?
As of this afternoon, here is our bathroom: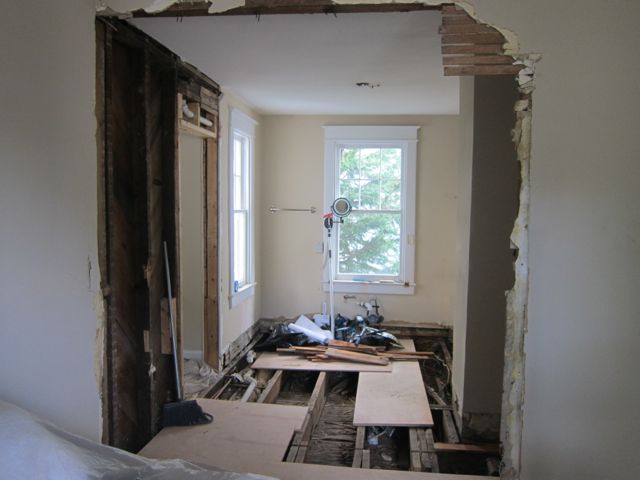 and our bedroom: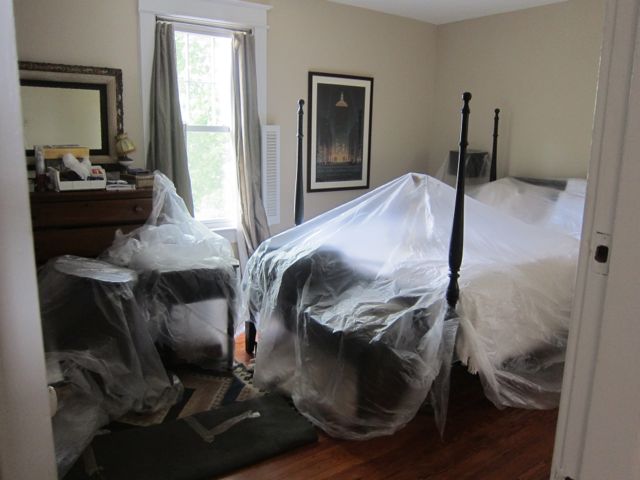 The kids' rooms look like this: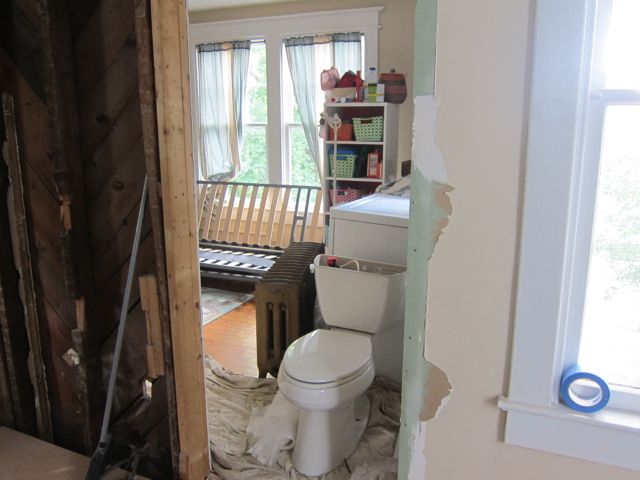 and this: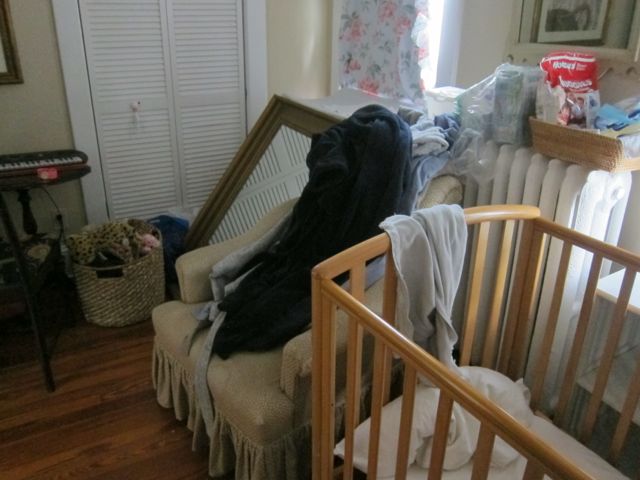 Here's our former linen closet and future hallway (complete with a flue that now pokes through the roof, and some early 1900s wallpaper we discovered):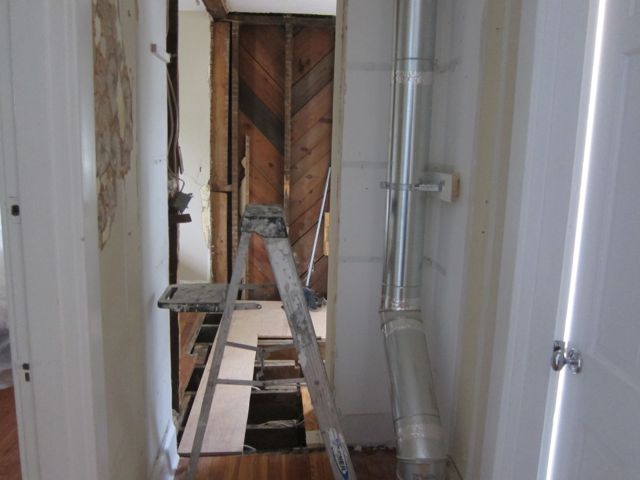 The good thing is that our living room now has a new paint color (Copley Gray by Benjamin Moore), lots of shelving for Enrico's books, and a fireplace (with a salvaged mantel I found at a vintage house parts store):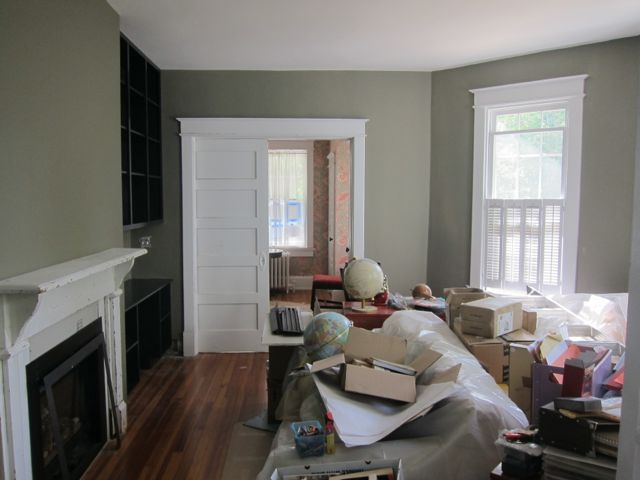 And our basement is no longer a cavern of dark corners, crickets, and dangerous wiring: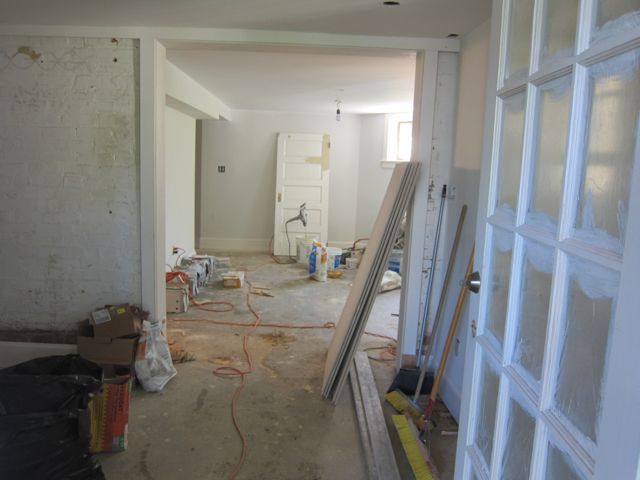 It's all going to look pretty one day, right?
Summer is a time for travel, big projects, and daydreaming for most people, so I'm assuming that no one will notice too much if Frugal Mama is quieter than usual. Over the next few months, I'll probably revitalize old articles that are still missing photos instead of generating new ones, like I did last week with the bon-bons recipe.
Although I'll miss that creative drive, I'm shifting into survival mode.  It's not every day, after all, that one gets to redo an old house with a very special deadline.