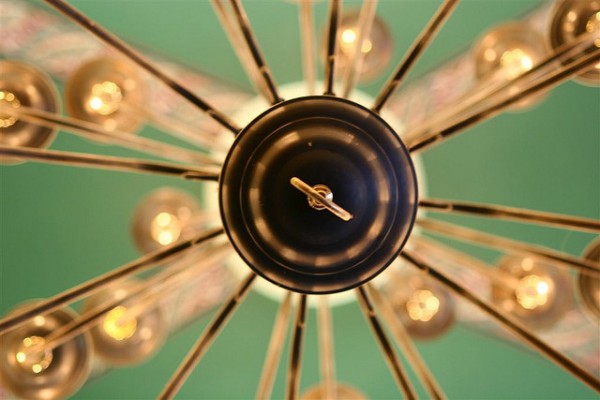 Since we are still in the thick of renovating as we push to finish in time for baby, I thought it would be fun to revive this post from December 2009, when we lived in New York.
It's a familiar story. A newly married couple is having trouble furnishing their first apartment with limited funds.  Not so familiar:  winning a design makeover arranged by The New York Times.
Even though most of us are not as lucky as the couple I read about in "Newly Married, in Search of a Style," here are eight frugal decorating tips that I gleaned from their experience (and that I find myself trying to apply to my own house):
1.  First Stop: Hand-Me-Downs
The couple amassed their starter furniture by asking for castoffs from family members. One can always hope to be handed down some antiques, which will add enough depth in case the rest of your collection is by Target (like ours is).
If there are no heirlooms in your future, you can still find affordable worn-in furniture at consignment shops, flea markets, or thrift shops like Goodwill.
2.  Mix Modern and Traditional
If grandma's castoffs don't seem "you," try mixing them with some contemporary pieces.
The designer felt that the dark wood and clutter of the couple's current arrangement would be helped by lighter items — a tall modern lamp with a white shade, a mirror-encrusted throw pillow, and a white lacquered desk (from West Elm).  Of course, IKEA is full of modern lines, and its affordability can offset other costs.
3.  Craigslist:  Someone Else's Trash…
West Elm (Pottery Barn's hipper brother) is relatively cheap, but Craigslist is cheaper. The couple found a West Elm desk that the designer had suggested for almost $200 less than it would have been at retail.
4.  eBay:  The Virtual Flea Market
The couple's designer was psyched to find a pair of Lucite lamps for $165 on eBay — whose value she estimated in the thousands.

5.  Cover Instead of Replace
The designer figured that a custom slipcover for the TV console would cost less than buying a new one.  They got a custom cover with flaps for accessing the DVD player and cable box.
At $275, however, this made-to-order option is still expensive.  If you want to stick with your own furniture, painting is another inexpensive way to give it an update.
6.  Re-upholster Chairs
Changing the fabric on chair cushions can really improve the look of a room. To save on labor costs, try doing it yourself. All you need is fabric and a staple gun (which you might be able to borrow or rent from a hardware store).
Thanks to my parents' demonstration on my own dining chairs, I can attest to the fact that recovering a seat cushion takes about 15 minutes per chair.  Here is a 5-minute video that explains how to do it.
7.  Low-Commitment Wall Decor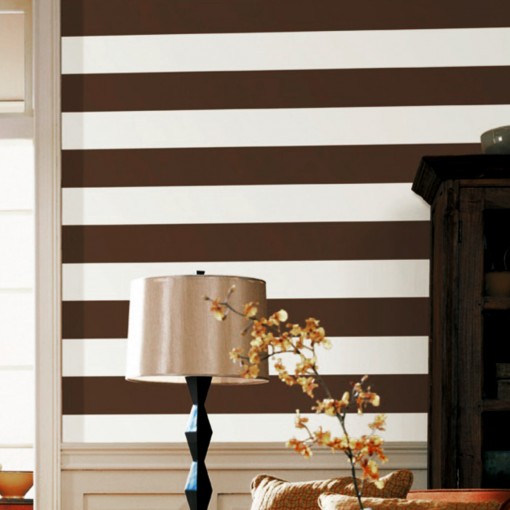 Wallpapering is expensive, yet painting is messy.  Enter removable decals.  The decorator used these chocolate brown stripes to set off a dining nook, for a cost of $100, from wallsneedlove.com.
YouTube has all sorts of videos under "how to apply wall decals."
8.  Invest in One or Two High-Quality Pieces
Sometimes it's worth it to invest in something classy and durable.  In the long run, this can be kinder to your wallet and the environment.  Traditional styles don't look dated in a few years and furniture made from natural materials ages gracefully.
Even though the designer found a sofa bed at a showroom marked down from $5,800, it was still a large purchase at $1,950. She convinced the couple that — being elegant and versatile — it was a good investment that would stay with them over the years.
How to Find Affordable Interior Designers
It's one thing to be able to bargain shop and paint your own walls. But how do you pull it all together into a look you're happy with?
The decorator paid for by The New York Times would have charged $10,000 for this job. If you appreciate good design, hiring a designer can be totally worth it, but not always possible.  There is a class of decorators, however, that are affordable.
Interior "refiners" and interior "redesigners" work with what you have to improve the look and functionality of a room in a short amount of time and for a minimal amount of money.
Members of Interior Refiners Network (IRN) charge a flat fee ranging from $250 to $350 per room.  Interior Redesign Industry Specialists (IRIS) charge $50 to $150 an hour; others may charge by the room, or by the half-day or full-day.  Some offer home staging, shopping and accessorizing services, and color consultations.
You can read more about both of these budget designers and how to find one in your area in this Washington Post article.
If even that sounds like too much, perhaps you know someone — an artist, an architect, or just a friend whose taste you admire — who would be willing to help you place furniture and make decorating decisions.  Our homes are so personal and full of emotional attachments — sometimes an objective eye is just the right ingredient to make the recipe.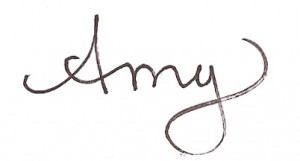 Lead photo: Kris Krug