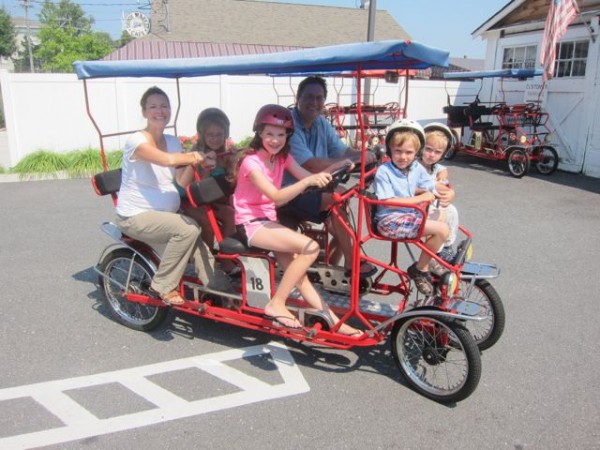 Hello everyone,
Just wanted to check in with you all before things get even crazier here.
Our baby Diana is due in less than two weeks (August 13), and we are intensely trying to finish the messiest part of the renovation so that we can clean up and get settled into bedrooms.
The pregnancy has gone extremely well. Besides having to measure my blood sugars (and giving up chocolate) due to gestational diabetes, this pregnancy has been one of my easiest and I am so thankful for that.
Living through a major home renovation, where all four floors of our house have been torn up in some way, has not been so easy. Either has potty-training our Luke (who just turned three).
On both fronts, however, we are seeing a light at the end of the tunnel. Luke has earned some high fives, and I'm very happy with the finished parts of the house.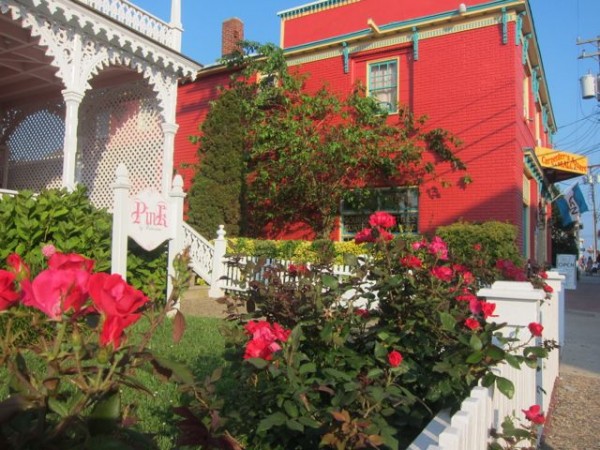 Then last month, we were able to escape the mess and stress of the remodeling for a week-long family vacation in Cape May, New Jersey, where the Victorian houses are just as compelling as the ocean.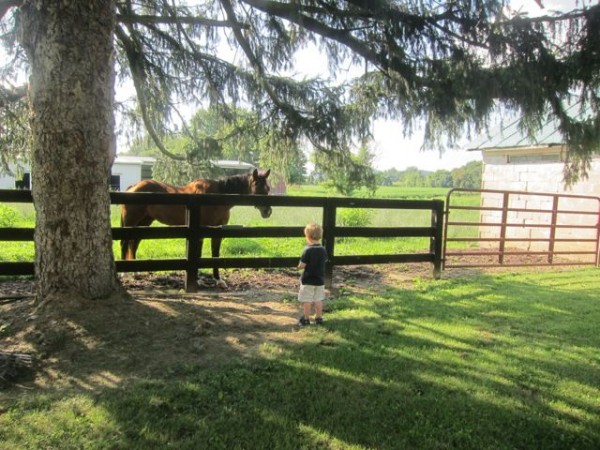 We even squeezed in a quick trip back to Ohio to see my parents (and feed the horse).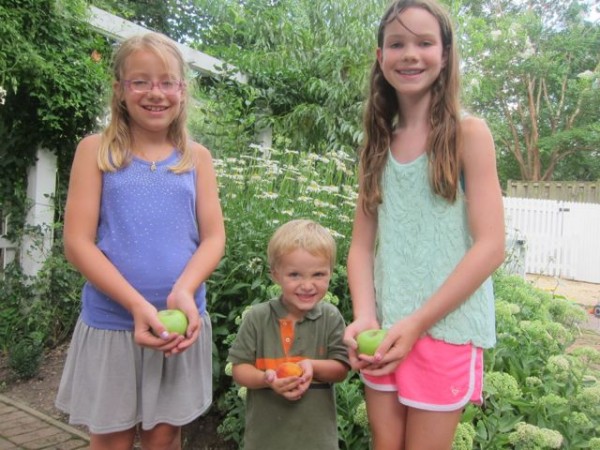 At home this summer, our garden didn't get a lot of attention, so we felt blessed to have been able to taste our very own peaches and apples for the first time.
Now it's time for punch lists and rearranging furniture, stocking tiny diapers, freezing casseroles, and cleaning baseboards.
Over the next few weeks and months, I'm going to leave the substantial writing up to my contributing writers — thank you, Jen, Karen, Rayna, Samantha, Sara, and Suz. I'm also looking forward to sharing some guest posts from experts at Home Depot and T. Rowe Price. I plan on popping in now and then with pictures.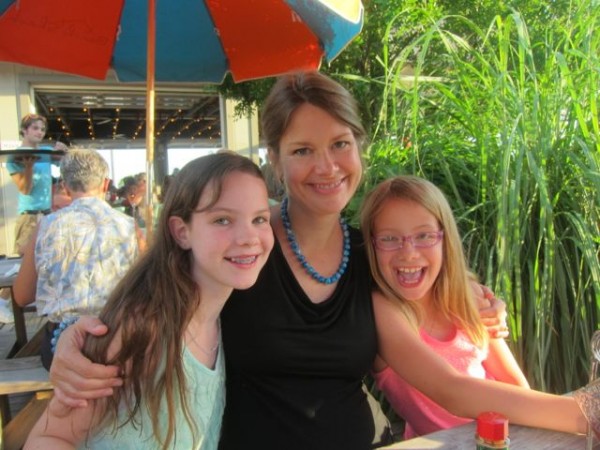 Thank you for sticking with me during this time when blogging and social media have taken a backseat to home and family. I look forward to sharing our news with you!