Time at home with my family is my bread and butter, my pasta and tomato sauce. But to add a little zing without spending hardly any money, I like to add a little of this:  Friends.
Since most people find hanging out with friends inherently fun, why spend money to have a good time? Studies show that the good feelings created by laughing, talking, playing, and eating with others have a long-lasting effect on our well-being.
Sure, it takes a little bit more effort coordinating with another family, but to quote a saying Enrico and I used on our wedding favors:  Friendship multiplies joy.
Here are some of my favorite ways to grab that bull by the horns and add some feel-good zest to the summer.
1. Synchronize Calendars and Meet in the Middle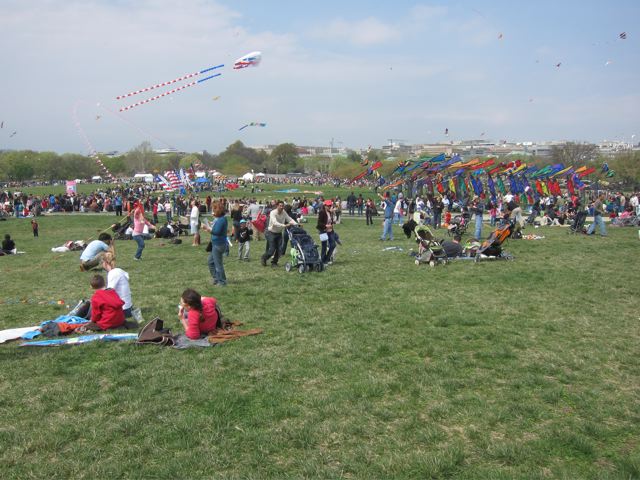 Don't let those free events slip away again.  From bonfires and walking tours, to open-air concerts, boat races, fishing lessons, and air shows, every city offers way more free events than one person can take advantage of.
I find that if I don't plan ahead with friends, I'm more likely to resort to the default local park.
To avoid letting the summer get away from you without making some memories, identify three fun things you want to do from the city's calendar, and make plans to go to each one with a different set of friends.
2. Can't Deal with Throwing a Party?  Go Halfway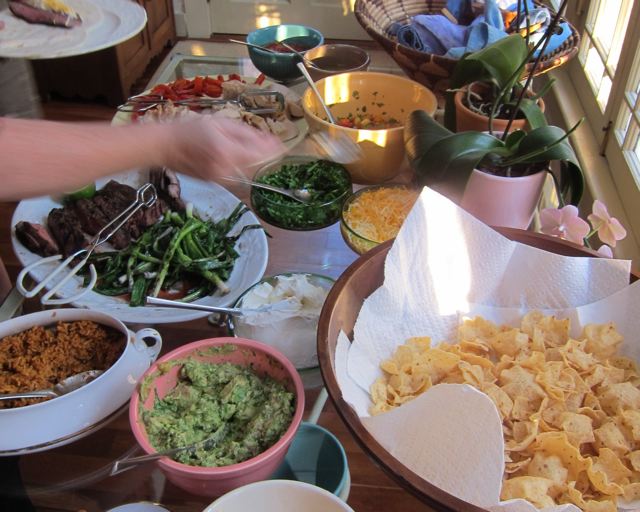 Let's face it: if we think we can only throw a party when we can offer tropical drinks, Martha-worthy decor, a three-course meal, and a spotless house, it's not going to happen that often.
Don't be shy to invite friends over for a potluck dinner. People are happy to have someone take the initiative. You offer the party spot, and maybe drinks or a salad. The rest is up to your guests.
Believe me, they'll thank you for it — even if (and perhaps especially if) your patio is not magazine-ready.
3. Bring a Little Heat to the Picnic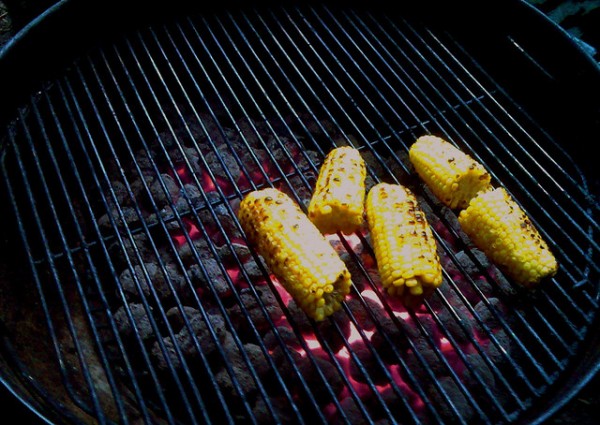 A day at the park can be like a mini-vacation. But who isn't jealous to smell somebody else's hamburgers roasting over an open fire?  Especially when the picnic basket is stuffed with cold sandwiches.
It takes just bit more effort to pack up a bunch of patties or sausages, some buns, condiments, chips, and fruit. But the payoffs are big. If you're with a big group, ask each family to bring a different element of the meal.
(If the smell of lighter fluid is not your favorite thing, try a charcoal starter. We love this simple and chemical-free method for firing up an old-fashioned grill.)
4. No Pool Membership? No Problem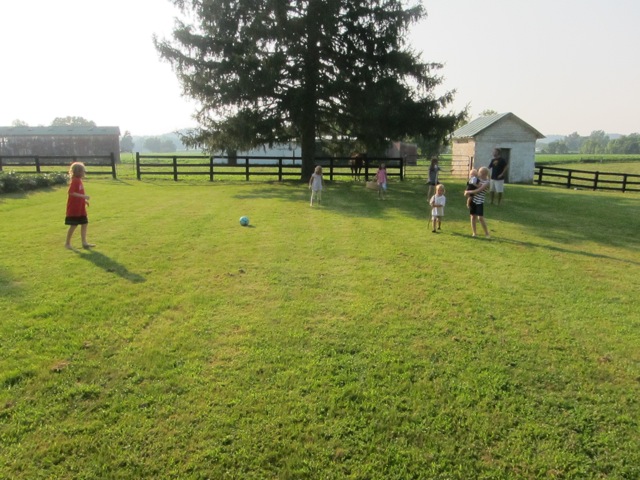 Do as New Yorkers do, if you don't have a big hole in your backyard. I'm not thinking of wrenching open the fire hydrant, although that sounds like good illegal fun.
I'm thinking of sprinklers, hoses, slip & slides, and water balloons. Invite friends and their kids over for popsicles and watermelon and ask them to bring their suits and water toys.
5. Look No Further than Next Door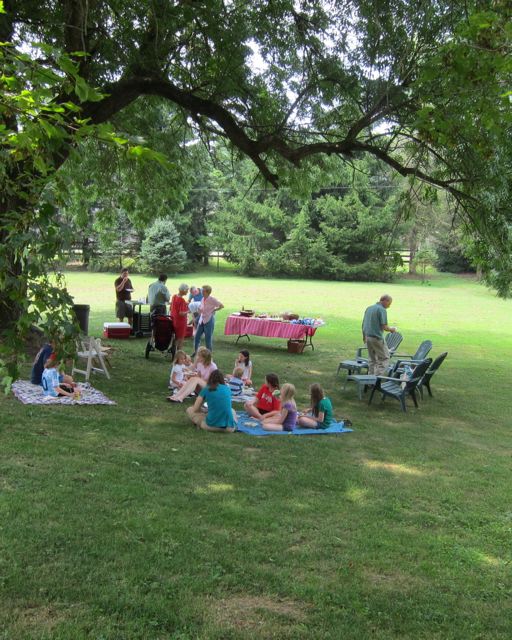 Haven't met your neighbors yet? What better way to do it than over a cold beer or lemonade? Seize the opportunity to introduce yourself (or smooth over a bygone tiff) by inviting everyone to gather in your front yard. Even better, get a permit to close off your street and spread out on the blacktop.
Assign each house a dish, or just be surprised. I find that potlucks always seem to work out without trying to plan who brings what.
Reaching out to others and coordinating schedules may take more effort than flying solo, but the emotional and social rewards are well worth the effort.
So what are you waiting for? Get out your calendar, fire up your phone, and start making plans. And don't forget your camera — you'll want to remember these times.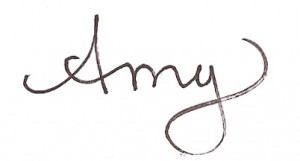 Photo credit: corn on grill.